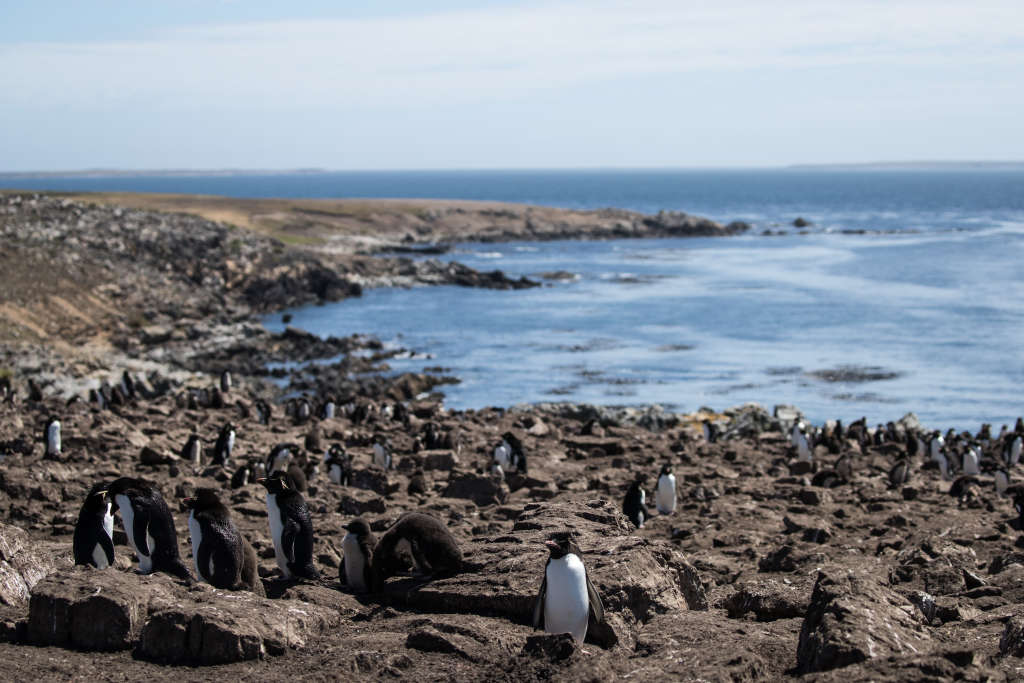 If you've ever heard of Pebble Island, you're probably aware of its massive penguin population that alone makes the place incredibly unique. Well now, bird lovers rejoice: The island located in the Falklands is officially up for sale.
The island has been owned by one family for 150 years, which was first purchased by John Markham Dean for the equivalent of $456—included in the purchase were a few other islands that have been sold over the years. None of the family members have lived on Pebble Island since 1950, but it has become home to various lodges and an International Bird and Biodiversity Area that attracts visitors.
(Image credit: Gillian Santink/Shutterstock)
The Falklands island has a beach that stretches four miles, where much of large bird population—including 42 species and five species of penguins alone—occupies its sandy shores. Additional wildlife includes 6,000 sheep and 125 cattle, which plays into the island's large wool production that gets sent to the U.K.
Pebble Island also holds some rich military history, as it is home to a former army base and was also where the first land-based action took place during the 1982 Falklands War.
(Image credit: Enrique Aguirre/Shutterstock)
While the island means a great amount to the family history, Dean's great-great grandson of the original buyer, Sam Harris, felt that it was time to put up the ancestrial treasure, according to BBC. "It's an amazing place," says Harris. "Unfortunately, it's just too hard to manage."
(Image credit: Gillian Santink/Shutterstock)
The island is very difficult to put a value on because there are no comparable sales, since the family has owned it for so long. So as of right now, Harris is open to offers but would prefer it be from someone who has an interest in farming.