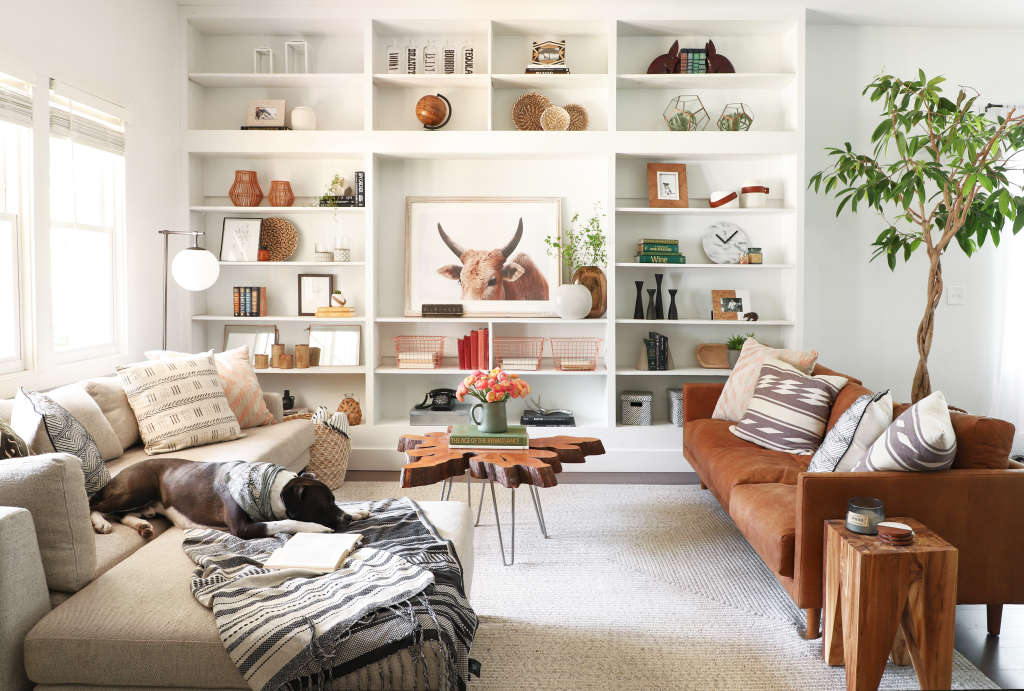 When visiting your grandparents' house do you ever wonder, "What is this?" as you curiously stare down the dumbwaiter or at their built-in vacuum system? Systems, appliances, and devices that are currently in our homes are on the endangered species list and moving into extinct territory.
"As technology improves, there are definitely some things that are going to be vanishing from the household, especially in new homes," says Cristina Miguélez, content manager of home improvement website fixr.com. "Some of these things are already beginning to vanish. Standard phone jacks are already ceasing to exist. Soon, so will normal outlets as we know them, to be replaced with smart outlets that can help use charge things wirelessly or when plugged in."
It's important to update your house with the times, not just for the sake of function, but to increase the resale value of your home. When remodeling your home, updates will eventually lead to the disappearance of common household features. Think landline plug-ins, traditional locks, incandescent lightbulbs, and possibly even built-in bookshelves.
1. Wired Technology
As we move into a world of Wi-Fi, we no longer have to worry about tangles of wires. "When you are planning for a remodeling, think 'smart' and wireless," says DJK real estate agent Barbara Ireland.
She recommends removing outdated technological items like wired speakers, old intercom and security alarm systems, hard-line data ports, and TV wiring. "You can set up a smart curved or transparent tv instead," she suggests.
For apartment- and condo-dwellers, buildings that use intercom systems are eschewing wires for smart systems that alert your phone and let you see who is at the front door. "Intercom systems that buzz your apartment will go the way of the dodo birds, and good riddance," says Triplemint real estate agent Brandon Marianne Lee.
2. Standard Devices & Appliances
Standard devices and appliances are being upgraded for smart counterparts. Incandescent lightbulbs are being traded in for smart lightbulbs. Regular old thermostats, smoke detectors, and door locks are now smart too. "Anything that is accessible and can be activated via mobile device," says Ireland.
Large household appliances like ovens are moving in the smart direction too. "Standard appliances will likely be replaced with smart versions in time," verifies fixr.com's Miguélez, "which includes things like diagnostic technology to help troubleshoot and solve problems, rather than calling a repairman."
3. Electrical Switches & Outlets
Traditional three-prong outlets are outdated, and outlets in newer houses are accommodating USB ports to maximize charging options. And in rooms like the kitchen and bathroom, you can create storage solutions to charge your devices out of sight. "It's easy to add functionality with a smart electrical outlet that can control energy usage and turn on and off lights," adds Ireland.
Light switches also will be a thing of the past, according to fixr.com's Miguélez. "Smart lights already exist that can turn on or off the lights depending on the presence of a person in the room—no switch required," she adds.
4. Media & AV Rooms
"Media rooms, like home theaters, and AV rooms that have 20 billion miles of low-voltage cables that run to every corner of the house are going to be obsolete in 15 to 20 years," says Anderson Kenny of Anderson Kenny Architecture.
In a wireless world with smart televisions and streaming videos on your handheld devices, dedicating an entire room to home theater equipment is no longer necessary. The same goes for home offices as Wi-Fi is now widespread and more and more people have mobile work setups with laptops.
5. Built-in Bookshelves
"Bookcases will become vessels for objects not books," says Kenny. As more and more people read on digital devices like Nooks and iPads, print editions are becoming an archaic item. Darn you, Kindle!
The bibliophile in us can't help but hate this and hope that built-in bookshelves— and books!—don't disappear in the future. As for smart technology, we're all for that though.