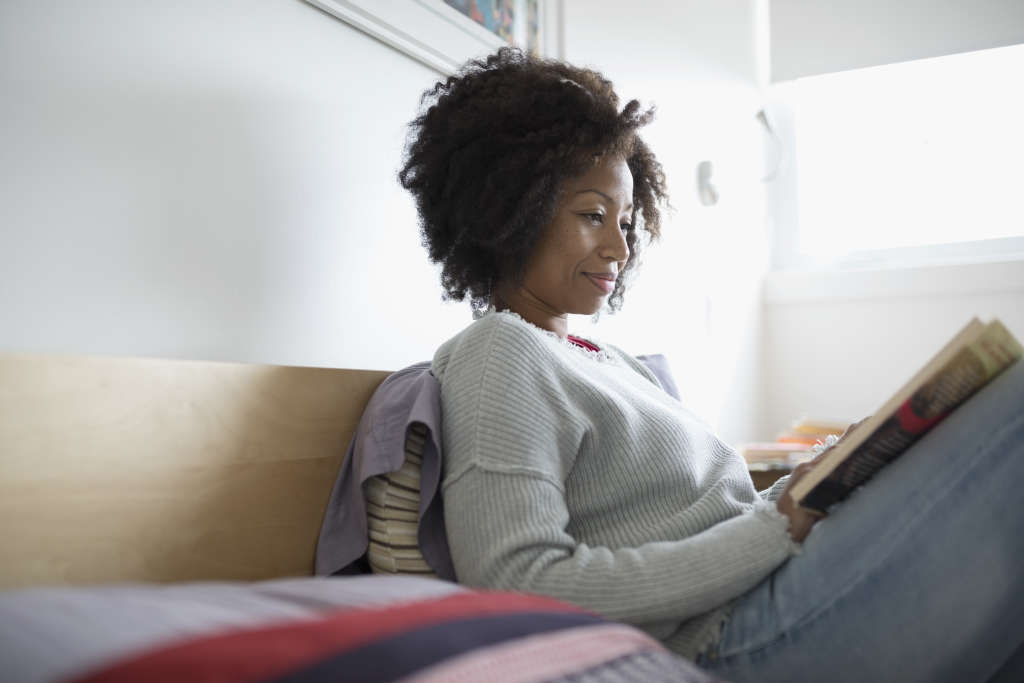 If 2019 promises to be the year you're planning to buy your first home, it's also the perfect time to pick up a guide (or two) to help you get started on thinking about what homeownership really means. Here, eight picks to help you conceptualize what owning a home will be like, from real estate agents, homeowners, and designers:
"This book goes over everything you should know about housekeeping, and it does it in a detailed—but enjoyable—manner. The author offers an education on the nitty gritty housekeeping tasks that a lot of millennials (like myself) never truly learned how to do in great detail. Far beyond a book on how to clean up and do your dishes, this book comprehensively goes over things like cooking at home, how to launder various fabrics and items, how to properly care for flooring based on its materials, all the way to info about electrical hazards, and about insurance. Everything is presented in a non-patronizing way but the information remains approachable if you don't know the basics."
—Brentnie Daggett, a new homeowner and real estate writer for Rentec Direct, an online property management company in Grants Pass, Oregon
"With this book, readers get a rundown on how to declutter their home and remember that rooms are meant to be lived in. The author gives tips on how to buy fewer and better things, store like with like and display-don't-stash your belongings. It's always important for a new homeowner to learn these tips and tricks to maximize every inch of their new living space."
—Kylie Lynch, account executive at Nylon Consulting, a home and interior design public relations firm
"The Home Depot used to offer classes on how to [hang] drywall and how to do other building and design upgrades in your home. This book includes everything taught in those classes in one place and offers great solutions for homeowners tackling home repair, maintenance, and improvement."
—Kerron Stokes, a Realtor at RE/MAX Leaders in Centennial, Colorado
"This book will set you free. When you buy a home you're given this great gift of starting over, so don't just automatically move all of your things from one place to the next. Ask yourself: Do you love this item? Yes or no. If no, it's gone. Don't drag your baggage with you to your new home."
—Brandon Marianne Lee, a real estate agent at Triplemint in New York City
"This super-cute book has fantastic graphics that go along with simplified directions on everything from how to choose the right house for your family to cleaning a chimney. This book is for new homeowners as it breaks down everything you need to know in a way that everyone can understand."
—Ariel Richardson, lead designer and founder of ASR Design in San Diego. She is also a new homeowner herself.
"As a new homeowner myself, the initial excitement is often followed by feeling overwhelmed with the unforeseen issues lurking around the corner. Davis provides the antidote for the common worries that plague every new owner by covering everything from insurance tips to repairing your roof."
—Richardson
"This book walks the reader through how to use your first house to offset your living expenses so that you can direct more money into investments. His strategy is developed for the 9-5 worker who wants to build assets that are going to provide them with financial freedom. This will allow you to be more intentional about your property ownership so that you have more options later on in life."
—Shawn Breyer, owner of Breyer Home Buyers in Atlanta
We here at Apartment Therapy think our Complete and Happy Home is a pretty great read, too!
Apartment Therapy supports our readers with carefully chosen product recommendations to improve life at home. You support us through our independently chosen links, many of which earn us a commission.