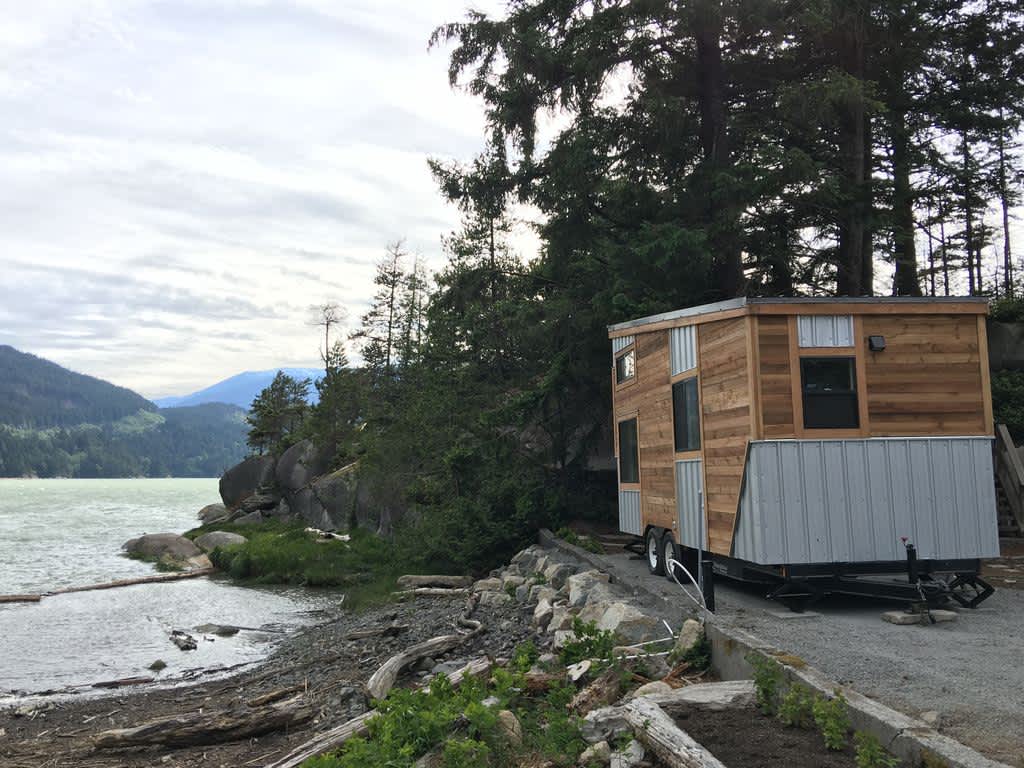 If an overnight in a tiny house overlooking a gorgeous mountain setting is calling your name, we've got the goods. Here, 11 to rent that all cost under $100 a night.
The light will stream in thanks to the 19 windows in this mini cottage tucked between two creeks.
In this tiny house located on the edge of the rainforest 621 feet above sea level, you'll be sleeping in a magical cottage with sweeping views of the valley from your adorable picture window.
You can sleep three in this adorable tiny house with its cute and cheery yellow front door and spacious sleep loft.
This rustic one-bed, one-bath hand-built cabin is part of an off-the-grid "village," which includes a few other cabins. That means it's perfect for luxuriating in the quiet of the Northern California national forest.
This tiny house is the ideal spot for anyone seeking unadulterated sky gazing and seclusion.
If the idea of waking up to amazing views of the mountains is your idea of heaven, then this tiny cabin is for you. You'll appreciate the homey details, like the locally sourced wildfire stump sink in the bathroom.
You can bring your doggie to this sweet, tiny one-bedroom home nestled in the heart of Woodland Park with breathtaking views of Pikes Peak.
This colorful tiny house is filled with playful details and is situated right on the West River Trail. It's also just two miles from Jamaica State Park, which sports lots of trails, and kayaking, rafting, and tubing on the West River.
There's a spot for everything you'll need for an overnight in this tiny wood-paneled home. It sleeps up to four guests and sits right alongside a little bubbling creek for that cozy outdoor getaway feel.
This adorable Tumbleweed Tiny Home is located right in the heart of Fairplay, and offers proximity to world-class hiking, hunting, fishing, and even gold-panning.
You've got endless outdoor options in this tiny house with mountain views. It's located right along the water and free paddle boards and canoes are included with your nightly rental.