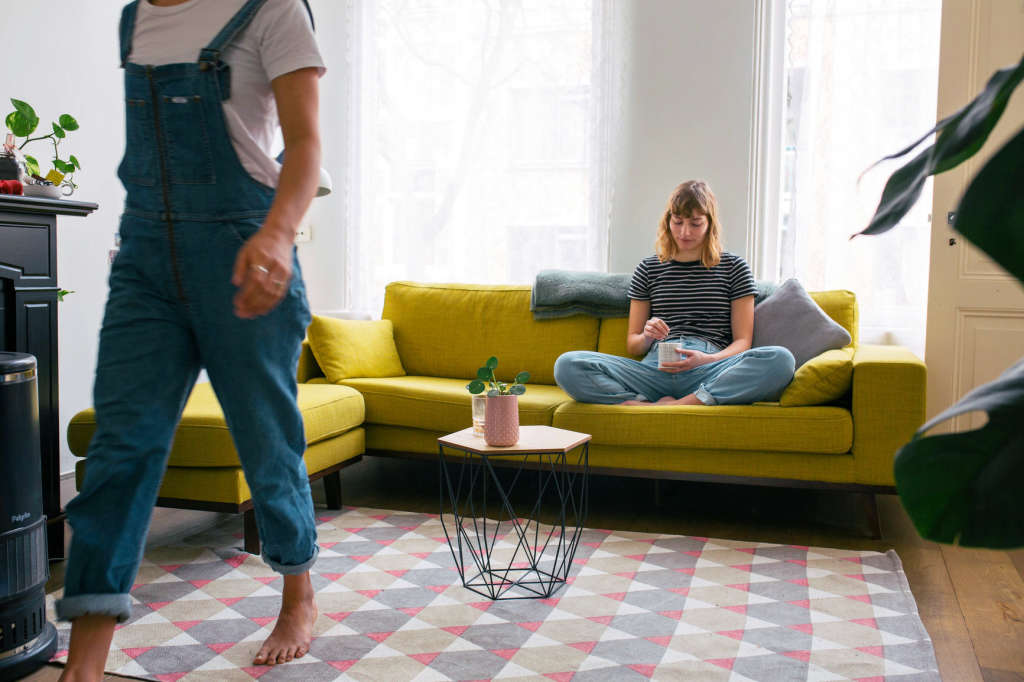 Looking to replace an old piece of furniture shared with your S.O.? Hopefully this next bit of news won't put a damper on your shopping plans. Aside from its mere (and unsightly) existence threatening to drive a wedge in your relationship, the act of shopping for furniture can be bad for your marriage.
The numbers from a recent study on decor decisions conducted by online furniture brand Article suggest that couples can avoid fights by not walking down the aisles of their favorite furniture retailer together. Of the 2,000 American adults surveyed, one of the most interesting takeaways Article gathered is, "In one year the average couple will have around 72 disagreements about decor style, purchasing decisions, and furniture purchases."
Yikes, right? Well, take a look-see at these sobering stats.
The study revealed that 15 percent of Americans avoid furniture shopping with their partners because they usually wind up "feeling grumpy with each other." A (rather modest, IMO) 21 percent of respondents described shopping with their partner as "annoying," while a 58 percent kept their opinions to themselves, which apparently kept them from fighting over furniture entirely.
Now, moving on to the good stuff: What exactly causes these couples to bicker while buying furniture? Per Article:
"We found that budget, furniture styles, and color selection were the leading frustrations. Other tiffs revolve around deciding on what gadgets to purchase (21 percent), the style of furniture (21 percent), and the overall color scheme (20 percent)."
Perhaps having these important decor-related conversations before going shopping is the key. Making joint decisions is never easy, so here are some helpful posts on the subject:
via: Fast Company