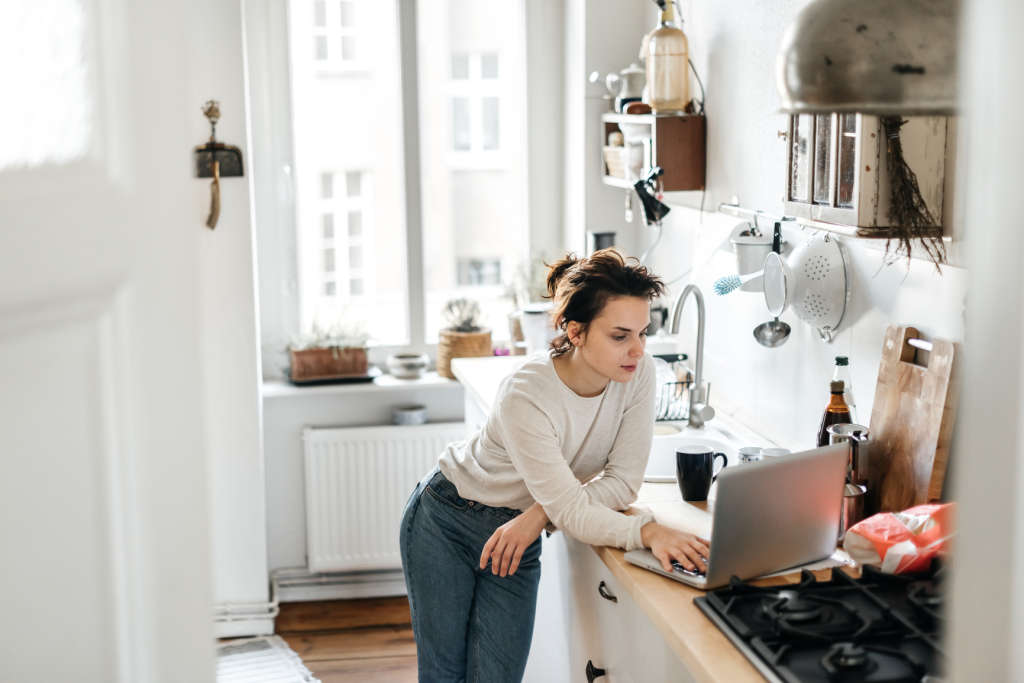 December is a time of end-of-year lists, but unlike a look back at celebrity break-ups or songs you had stuck in your head all of 2018, this list could actually make your 2019 better. That's because we polled our staffers to see what their best under-$25 purchases were this year. And while some things will change in the new year, wanting a more organized, happy, and beautiful home won't. Ahead, eight little things that actually made our lives so much better this year.
"At some point this year I got really sick of my bathroom counter and shower shelf looking like a bodega display of plastic bottles. So I bought a couple of 4-packs of glass pump bottles from Amazon—some small, some big—and decanted everything. It looks so much better, and now I can buy my staples (like shampoo) in bulk. My other best buy of 2018 is a bit over $25, but was also helpful in the great bathroom product makeover: Brother's P-Touch Cube label maker. It's amazing." –Taryn Williford, Lifestyle Editor
"I LOVE an over-the-door storage solution. There are hooks on basically every vertical surface in my apartment, plus organizers on three out of four kitchen cabinets (plastic bag storage, a basket for sponges, this one that holds my kitchen wraps). I don't know why it took me so long to branch out into shoe storage (probably because those pocket ones are a waste of space), but this one is amazing and holds every single pair I own—with room to spare." –Tara Bellucci, News & Culture Editor


"I honestly bought this at first because it was pink and trending, but once I started leaving it on through the night, I started sleeping much more soundly and feeling more rested. I've talked to a few friends who have also purchased them and they've also noticed a difference. Hey, if it works, it works." –Anita Chomenko, Associate Producer
"I am, to put it mildly, a fan of coffee. I take the entire process of brewing a cup almost obnoxiously seriously, but it still kills me a little when I have to get functional, less attractive stuff instead of prettier stuff that's not doing your coffee any favors. Most nice looking coffee storage solutions you actually want on your counter sacrifice substance for style, which is why I loved discovering this Evak ones courtesy of our sister site, Kitchn. Far from an eyesore, this actually protects your coffee (be it whole bean or ground). And, at under $25, it's a lot less expensive than the last beautiful coffee-nerd approved purchase I made, this gorgeous Stagg kettle." –Marshall Bright, Senior Commerce Editor
"Witchcraft? Or a genius way to never have to hunt for fallen or tangled cable cords again?" –Nora Grenfell, Director of Audience Development
"This is probably the weirdest gift I've ever gotten but it's been really helpful in the kitchen. It helps me manage a full oven rack when an oven mitt isn't enough to stop the heat, and when you can use a little bit more mobility. And it's really nice not to keep burning my arms on the oven when I try and pull the rack out. Plus it's such a cute little guy, how can you not love it?" –Daria Perrone, Manager, Sales Research and Strategy
"I couldn't wait to see what Tosi and her crew of bandana-wearing hardbodies had baked up for their latest cookbook release, so I dove right in as soon as my copy was delivered. I read it cover to cover and instantly fell in love. I am still obsessively baking from this book, and love the way it even inspires me outside the confines of the recipes within. I know buying a cookbook is a big commitment (for me anyway), but if you love baking, you'll go nuts for this!" –Kaitlin Flannery, Senior Social Media Manager
"There are a million options when it comes to making espresso at home, but it's hard to get tinier than this one-cup option straight from Italy – which makes it perfect for an NYC apartment. And, unlike other home espresso systems, it can easily be tucked away when not in use. Oh, and the espresso is good too." –Chris Mainenti, Executive Director of Commerce
Apartment Therapy supports our readers with carefully chosen product recommendations to improve life at home. You support us through our independently chosen links, many of which earn us a commission.