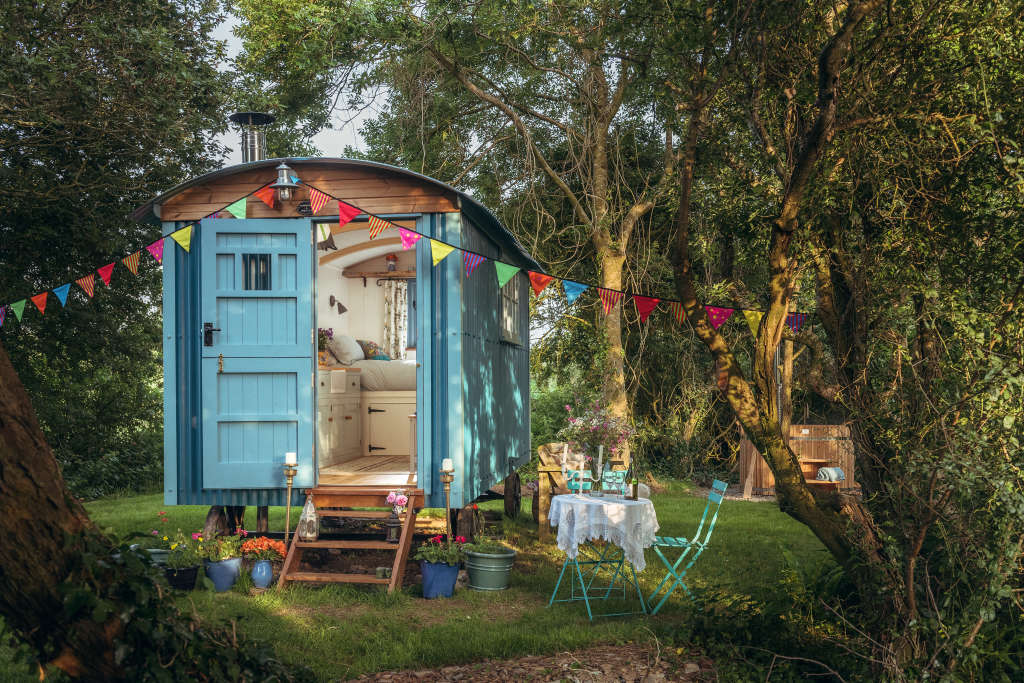 Maybe it's the competitive nature of Instagram, or maybe it's simply a more innocuous pursuit of fully immersive travel experiences, but one thing is certain according to Airbnb's latest quantitative data: the quest to book a stay in ever more unique styles of vacation homes is getting serious (and turning into serious business).
(Image credit: Courtesy of Airbnb)
Based on internal booking data over the last year (for bookings made in 2017 versus 2018), Airbnb's forecast shows that tiny houses, barns, farm stays, cycladic houses (iconic of Greece) and shepherd huts are seeing the largest increases in bookings—perhaps suggesting that vacation rental guests now aim to stay in abodes uniquely characteristic of a destination in order to have a more authentic experience during their travels.
(Image credit: Courtesy of Airbnb)
Tiny homes saw a 125 percent increase in bookings year over year, the largest percentage increase in unique home style listings, followed by barns (110 percent), dome houses (107 percent), cycladic houses (95 percent), shepherd huts (93 percent), and farm stays (85 percent).
(Image credit: Courtesy of Airbnb)
Ahead of its 10th anniversary last year, Airbnb also saw an enormous uptick in bookings for "rustic and non-traditional digs" in its 2018 Travel Trends Forecast, with requests for Nature Lodges up 700 percent and requests for Ryokans (traditional Japanese inns, one of the oldest hotel styles in the world dating back to the Edo period, or eighth century AD) were up 600 percent. Yurts (155 percent) and RVs (133 percent) also continue to see their trend factor climbing.
(Image credit: Courtesy of Airbnb)
Ranging from a vehicle-free island off the coast of southeastern China, to the site of Woodstock's 50th anniversary celebration next year, Airbnb announced in its 2019 trending destinations that we're now mostly traveling to places where health, sustainability, and authentic tourism are benefiting residents and travelers alike—promoting emerging locales like Accra, Ghana; supporting environmental sustainability in places like Calabria, Italy; and offering the chance to help rebuild communities after natural disasters, starting with the top-trending destination on their list: Kaikoura, New Zealand.