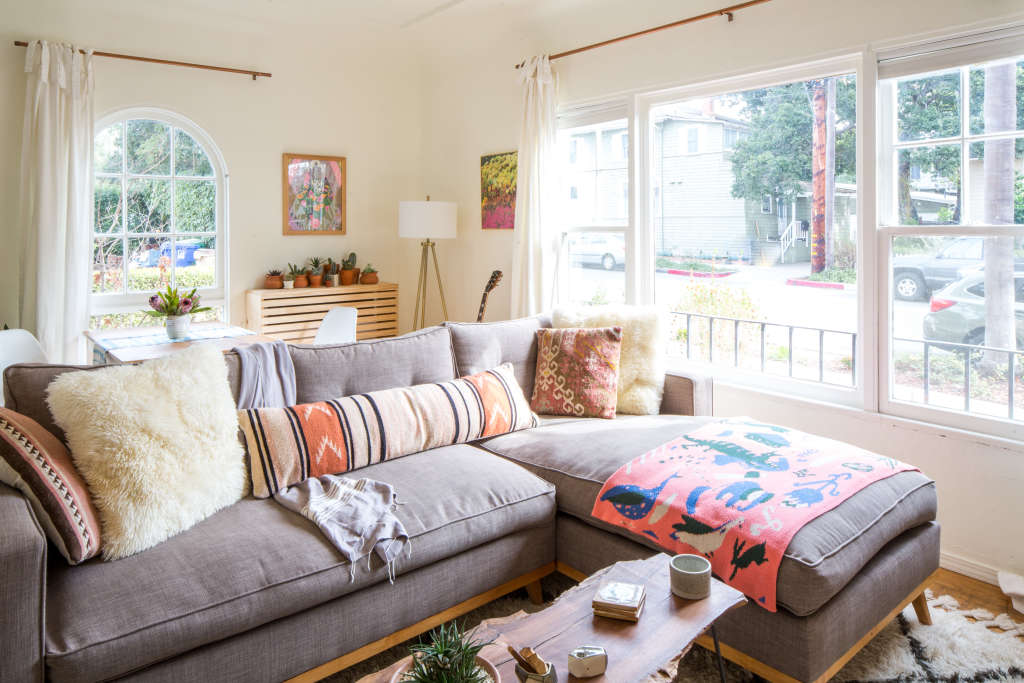 End-of-year round-up lists are the best if only because they're an opportunity to see any house tours you may have missed! In 2018, many folks shared their beautiful homes, but somereally resonated with readers, particularly those who find inspiration on Pinterest. The photographs in this post represent the most pinned house tour photos of the year… did any of your favorites make the list?
It's a simple, sweet bathroom that shows how a few well-placed textured accessories can make even a small space sing.
It's got to be the unique mix of interesting furnishings that makes this house tour so memorable and pin-able.
I do believe this may have been the cheeriest home we toured in 2018!
Moody, dark-colored homes continue to resonate with readers, and this London flat made a splash on Pinterest.
Australian homes always pack in lots of inspiration, and this Melbourne one is no different.
This warmly industrial, vintage-filled loft also made the list of most liked on Instagram tour photos!
I can only assume Airstream tours keep making "best of" lists because everyone dreams of running away and living in one like I do.
Or perhaps it's because we're all just dying to know how it is to live in such a small home on wheels?
Or perhaps it's seeing how adorable small pets look when they live in tiny homes!
The most pinned image from our house tours this year was this shot from an incredibly custom tiny house… and it's no surprise. It might be small, but it's beautiful and livable inside.