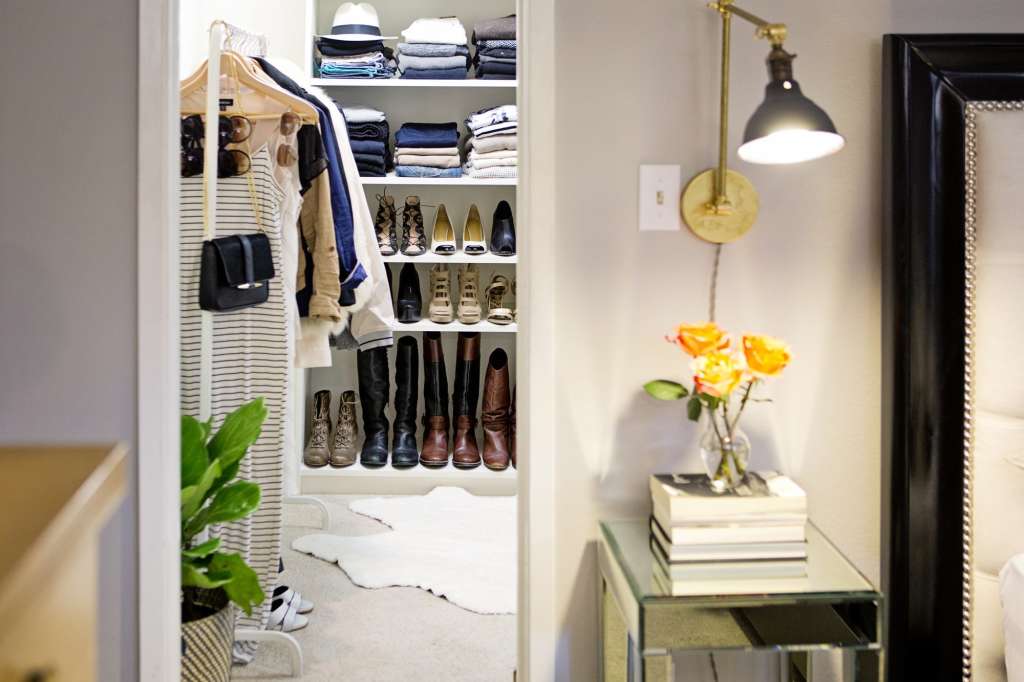 Keeping small stuff organized is never easy, and unfortunately, doing it on a budget can be even harder. Luckily, we found a clever buy that can help you corral all sorts of items around your home—that should only set you back about eight bucks. What could this wonderful mystery product be you ask? Glasses cases, just like this set of two for just $8 on Amazon!
Turns out those cheap plastic eyeglass cases you can also find at the dollar store—or already have a stockpile of in your junk drawer—are actually pretty awesome for organizing an array of personal possessions. Don't believe us? Read ahead for seven ways to upgrade your storage game with a glasses case.
1. Corral Loose Electronic Cords
Drowning in a pile of loose electric cords and cables at home? Organize all of your loose USB cables and HDMI cords, etc. in their own glasses case and you'll never waste an afternoon searching for one again.
2. Store Earbuds and Chargers in Your Bag
While big bags and totes can be great for commuting and traveling with lots of stuff, finding small items inside of them is no easy feat. Good news: You can use a glasses case to stash your earbuds, chargers, and other teeny electronics in your bag so you can grab them on the go.
3. Stash Small Home Office Items
Why invest in a bulky tabletop organizer when you can store your tiny office supplies (like binder clips, safety pins, crayons, etc.) in a glasses case? Keep them in your desk drawer for easy access and to keep your workspace tidy.
4. Make Mini Emergency Kits
Ever been stranded and in desperate need of a band-aid, aspirin, or just a needle and thread? Glasses cases are a cute way to store DIY sewing, first aid, and travel kits—just throw one with some emergency supplies in your bag and you'll be prepared for anything.
5. Travel With Jewelry
Looking for an affordable way to organize your jewelry the next time you travel? Glasses cases are the perfect place to stash earrings, necklaces, rings, and other trinkets inside your luggage.
6. Make Snack Packs
Who needs a fancy food container when you can store you snacks in an eyeglass case? Use one to stash small wrapped treats in your bag or clean one out and fill it with nuts or dried fruit and stash it in your desk drawer so you'll always have a solid snack handy.
7. Keep Your Go-To Items Together
Whether your keys, Kleenex, or a grocery shopping list, consider employing a glasses case to corral your daily go-to items so you can find them in a pinch.
Apartment Therapy supports our readers with carefully chosen product recommendations to improve life at home. You support us through our independently chosen links, many of which earn us a commission.