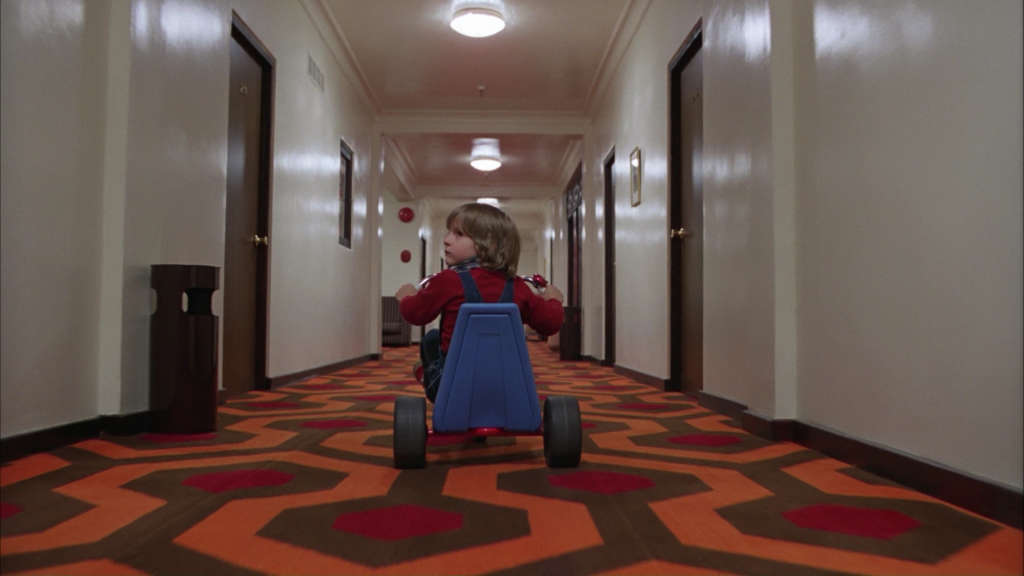 There are movie fans and then there are movie fans, you know? For some true cinephiles, simply watching their favorite movie over and over again until they have the entire thing memorized and confuse its fictional characters for real people is not enough (not like I've ever done that with "Sleepless in Seattle" or anything, nothing to see here!). No, some true movie fans crave a more immersive experience. Standing where the characters in their favorite films stood. Taking in the same view. Maybe lying in the same bed? If that describes you (hey, no judgment here), it looks like Expedia may be able to help you in your endeavor.
The travel website recently teamed up with Neomam Studios to create 3D floor plans of real hotel rooms made famous by movies. But even if you can't book a trip to recreate "The Hangover" at the moment (who has time to procure a tiger these days?), you can still use these floor plans to make sure that to-scale model you're building in your basement is accurate. Hey, we said this space was judgment-free!
"Pretty Woman" (Regent Beverly Wilshire in Beverly Hills, California)
You know what would really be a "big mistake, big, huge?" Not using the big ol' bath tub for some bubbles and relaxation should you find yourself in this extravagant, Art Deco-inspired room made famous by Richard Gere, Julia Roberts, and Julia Roberts' laugh. How could you not make like Vivian and Edward and fall in love in a sprawling room like this one? At the very least, how could you not fall in love with the tub?
"Lost in Translation" (Park Hyatt Hotel in Tokyo, Japan)
If you're a super-fan of Sofia Coppola's breakout hit film starring Bill Murray and Scarlett Johansson, you have to stay at this hotel at least once, right? So much of the movie takes place at the Park Hyatt, where Murray's Bob Harris befriends Johansson's Charlotte. Hey, maybe studying the floor plan will help you figure out what Bob whispers to Charlotte at the end of the film.
"The Shining" (The Majestic Yosemite Hotel in Yosemite National Park)
This horror classic wasn't filmed at the Majestic Yosemite Hotel (previously known as the Ahwahnee Hotel), but director Stanley Kubrick drew inspiration from the historic hotel when building the iconic interior sets of The Overlook Hotel. The exteriors of the Overlook were filmed at the Timberline Lodge in Oregon. You'll have to bring your own tricycle to either location.
"Goldfinger" (Fontainebleau Miami Beach in Miami, Florida)
The classic Bond film was filmed on a soundstage made to look like the Fontainebleau, but that doesn't mean that stepping into one of these luxurious rooms in Miami won't conjure up visions of Bond's lady du jour being painted to death with gold leaf. If this 3D model looks familiar to you non-James Bond fans out there, perhaps it's because it was also featured in Al Pacino's "Scarface."
"Fear and Loathing in Las Vegas" (The Ambassador Hotel in Los Angeles, California)
This is the one hotel on Expedia's list that doesn't exist today—the famous Ambassador Hotel was demolished in 2005. You can still spend some time reminiscing about Hunter S. Thompson's trippy novel-turned-movie with the 3D layout. But this hotel is much more famous for reasons other than being in a movie: It's the location where Robert F. Kennedy was assassinated, and back in its heyday, it was a hot spot for celeb sightings: Charlie Chaplin, Joan Crawford, and Errol Flynn, among others, frequented the glam hotel.
"Hotel Chevalier" (Hôtel Raphael in Paris, France)
Okay, so this isn't exactly what we'd call a "famous movie" but Hotel Chevalier does provide a nice prologue to Wes Anderson's "Darjeeling Limited." The Hôtel Raphael, the boutique Paris hotel Anderson used for the fictional Hotel Chevalier, does fit the Wes Anderson aesthetic—so you know it has a quirky, vintage vibe going on.
"The Hangover" (Caesars Palace in Las Vegas, Nevada)
It's perhaps one of the most famously destroyed hotel rooms in the history of destroyed hotel rooms. Although, sadly, it did not belong to the real Caesar, this penthouse suite is the perfect locale for you and the three best friends that anyone could have to party like, well, the dudes from "The Hangover." If you're looking for less-adventures-with-Mike-Tyson and more relaxation time, just imagine yourself indulging in that marble bathroom—without the tiger, of course.