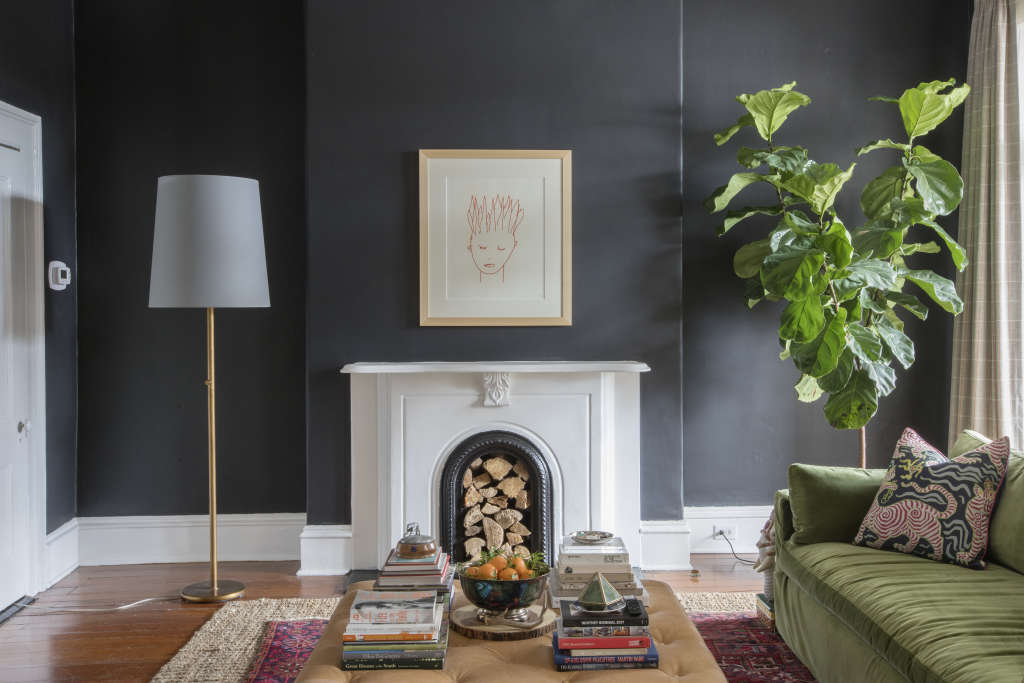 We all have that one corner we have no idea what to do with. It's too small for a piece of furniture, but too big for a small accent piece. And sure, it's only a tiny sliver of emptiness, but in a room that's otherwise decorated, it sticks out like a missing tooth. Here are some ideas that you can buy or DIY to make it feel a little less bare.
Lean a Storage Ladder
A cool, antique ladder can be an awesome garage sale find. Pile it up with your prettiest throw blankets and you've got an easy way to keep them neat and put them on display. If your house doesn't have that rustic feel, you can also make your own storage ladder out of a few pieces of wood. You can choose to paint it or leave it plain—not to mention customize the size of the rungs to increase its storage capabilities.
Find a Large Statement Plant
While we're not expecting you to start a plant from seed for this one—places like IKEA and Home Depot are great resources for affordable medium to large plants. What you can roll up your sleeves and DIY is a cool planter for your greenery. Make your own base out of pieces of wood, and then paint your own vessel with a cheery metallic or a bright pop of color. Not only will you save a bunch, you can get a custom version that fits in with your decor.
Install Some Floating Shelves
These are so easy to make on your own, especially if they're not doing a ton of heavy lifting. They can show off all of your favorite treasures, while taking up next to no space. Plus, when you DIY this home accessory, you can control how much space they take up, and perfectly fill that blank space without having it feel forced. You can even change up the materials and shapes to suit your tastes.
Hang Some Oversized Art
If it's not in your budget to buy some big statement artwork, get creative, buy just a blank canvas and make your own. Even if you choose to do broad brush strokes in some of your favorite colors, you'll nail the abstract look. Textile wall hangings also don't have to take tons of skill or practice. If you don't trust your abilities, build a big statement with a gallery wall like the unique one above.
Add Some Extra Storage
Corners are tucked away, which makes them good spots to add some function to your living space. Use this out-of-the-way area to store things you don't use every day, but still want on-hand and visible, like books or dishware. Build something custom for the spot, or find a worn-out piece with great bones that can add a lot of visual interest.