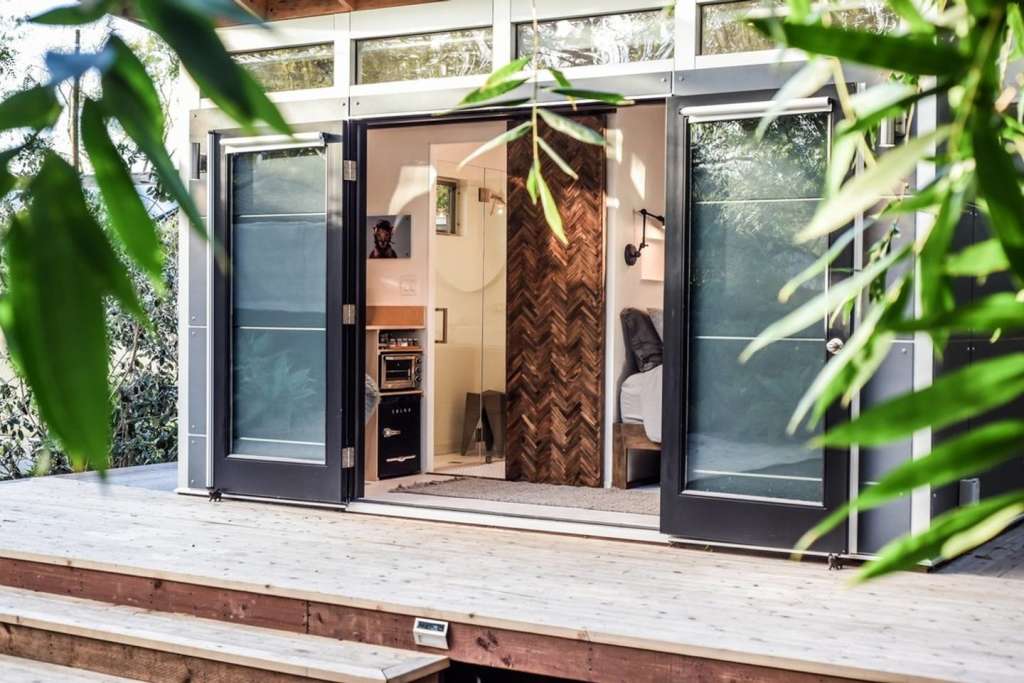 Now that winter break is over, you're probably planning your next vacation—and it's most likely to some place warm. If your idea of paradise is staying in a sweet tiny house on the beach, then we've got you covered. Here, the best micro real estate to rent for an affordable coastal getaway:
Ready to take your party of four to a chic tiny house bedecked with white plank walls? You'll fall instantly for this sweet retreat tucked a few blocks from the beach. There's a pool on the property, too, for night swimming.
If you want to vacation right on the ocean and the sound, stay in this cheery ocean blue cottage. It's located right in the middle of historic Hatteras Island, so a dip in the water is just across the street.
This beachfront tiny house makes for epic wave-watching. Check out its second-level deck for even more incredible ocean views.
This custom, hand-built tiny home is just minutes from the beach. Enjoy drinking coffee on its adorable patio with up to three of your friends.
This adorable mini is the only tiny house in downtown St. Augustine. The 400-square-foot home packs many stylish features, like the coral French doors that open to the backyard.
The views are spectacular at this little cottage on a cliff by the sea. This tiny tropical paradise, named Villa Mar Afuera, is one of three villas on the property. If you need relaxation, just look at that sweet hammock—can you even imagine the naps you could take on that porch?
You and your favorite person can sleep right near the beach at this mini house that was formerly a single car free-standing garage. If you need a little alone time, there's a driftwood deck that's perfect for reading.
Nestled in a backyard filled with bamboo, aloe, and agave, this very tiny house is an ideal place for R&R, especially if you're sitting on the deck. The beach is only an eight-minute drive away.