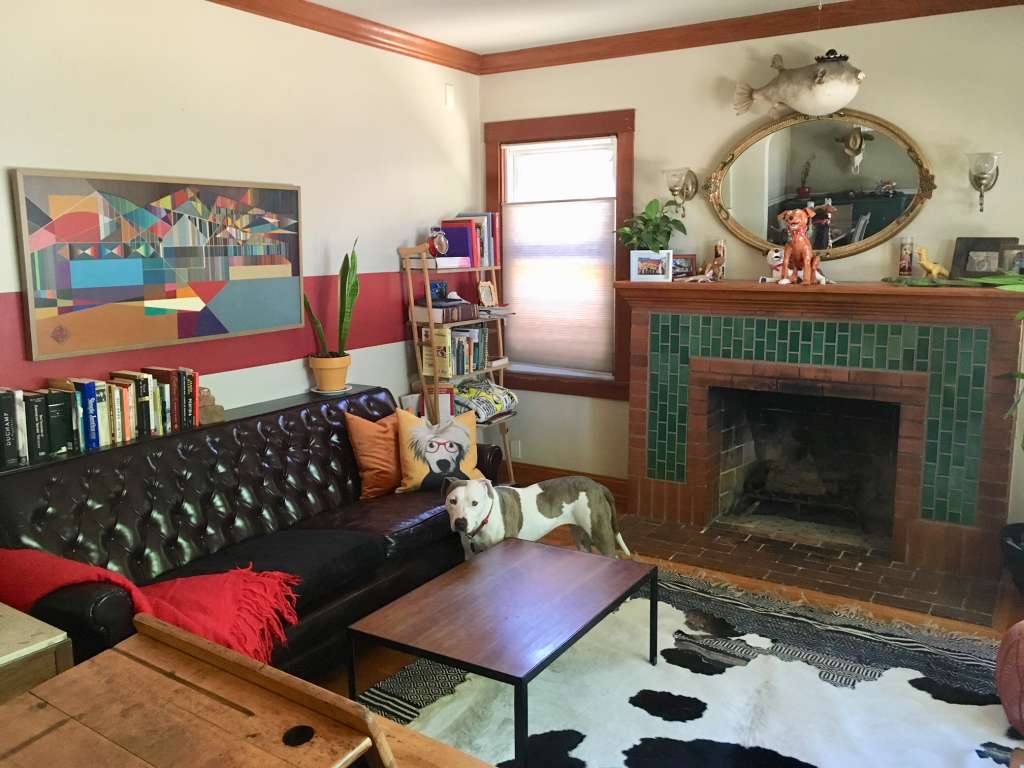 Name: Sarah Huchel
Location: East Sacramento neighborhood — Sacramento, California
Size: 1,020 square feet
Years lived in: 8 years, owned
I was looking for a home to buy for over a year, and I completely lucked out with this place. Not only is the neighborhood geographically amazing (I commute to work and can do nearly all my errands by bike!), the neighbors are fantastic (one of my best friends ended up buying a house three doors down), and my sewer line has not yet collapsed. This house was a short sale and had been abandoned for awhile; there were mosquito fish in the pool, the walls were all painted a weird dark red, and I wasn't sure all the floors were salvageable. As a military brat, I was really looking forward to having a place I could live for a while.
(Image credit: Sarah Huchel)
I went through a pretty nasty divorce a few years after buying the house, and since then have really put effort into making it a welcoming, comforting home for myself, friends, and a rotating band of roommates (I rent out my extra room occasionally) and pets. My partner and I are planning to move in together by the end of the year, and I'd really like to memorialize my house the way it is before I have to compromise with his furniture.
(Image credit: Sarah Huchel)
Describe your home's style in 5 words or less: Bright, eclectic, and slightly chewed-upon.
What is your favorite room and why? I really love the living room. It gets great afternoon light and the racing stripe makes the couch faster.
(Image credit: Sarah Huchel)
What's the last thing you bought (or found!) for your home? OMG, I forgot to include a picture of this, but there is a safe built into the wall in my hallway and I don't know if there is anything in it or have the combination. (The house was built in 1928 and the safe looks like it's at least from the '40s). I called the company that installed it and they said it was so old the only way they could open it is to drill it out ($$). I'm planning to have a safe opening party later this year.
(Image credit: Sarah Huchel)
Re: things bought for my home, (I also forgot to include a picture) I'm building an outdoor table from an antique riddling rack I bought ages ago at a garage sale and bright red hairpin legs (found online). Unfortunately, the riddling rack is quite antique and I'm facing some stability issues… it will require additional bracing. But it's very cool looking.
(Image credit: Sarah Huchel)
Any advice for creating a home you love? "Paint over it!" is never the wrong answer.
Thanks, Sarah Huchel!
• Interested in sharing your home with Apartment Therapy? Contact the editors through our House Tour & House Call Submission Form.