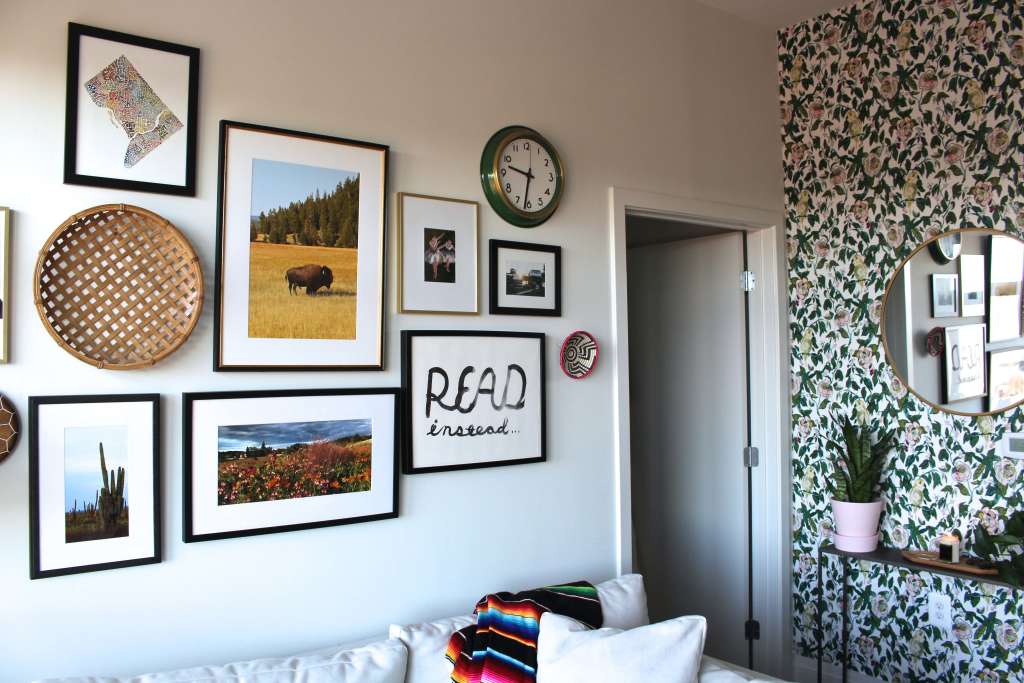 Name: Elizabeth Mahon
Location: Union Market neighborhood — Washington, D.C.
Size: 540 square feet
Years lived in: 1.5 years, renting
I live alone, but my boyfriend spends most of his time at my place. We both love design and thankfully have really similar taste. He also does a really good job of reminding me to scale it back when I'm getting a little too crazy and want to buy everything—ha! When I moved it was very important for me to not bring anything into my home that I didn't absolutely love and that method has served me really well. I run a baking business, District Baking Co., out of my apartment so cleanliness and simplicity are very important to me. When I'm not baking, we love to entertain and while the apartment is pretty small, some of my favorite nights are spent gathered around my coffee table turned dining table with friends.
What is your favorite room and why? My favorite room is my living room because if professional napping were a job I'd be very well-employed and my couch is the dream as far as napping is concerned. I love the wallpaper in my living room and it is where I feel most proud of the work I've done.
If you could magically change something about your home, what would it be? I would have a proper dining table. We love to entertain and while it's cozy and sweet to gather around a coffee table, having the extra room to host friends and family comfortably would be lovely.
What's the last thing you bought (or found!) for your home? I didn't buy or find it, but I won a beautiful, framed print from Framebridge that I hung above my bed and I love it!
Any advice for creating a home you love? Don't rush! I think often people are in a hurry to get the job done, but I think a beautiful and thoughtful home takes time. You have to wait for the right pieces. Oh, and ask family for heirlooms, check out thrift shops, browse Craigslist, and find pieces that are beautiful and unique. Just be patient and don't buy it unless you love it!
Thanks, Elizabeth!
Our Readers Also Enjoyed:
A Baker's Small, But Sweet East Village Studio
• Interested in sharing your home with Apartment Therapy? Contact the editors through our House Tour & House Call Submission Form.
*This submission's responses have been edited for length and clarity.