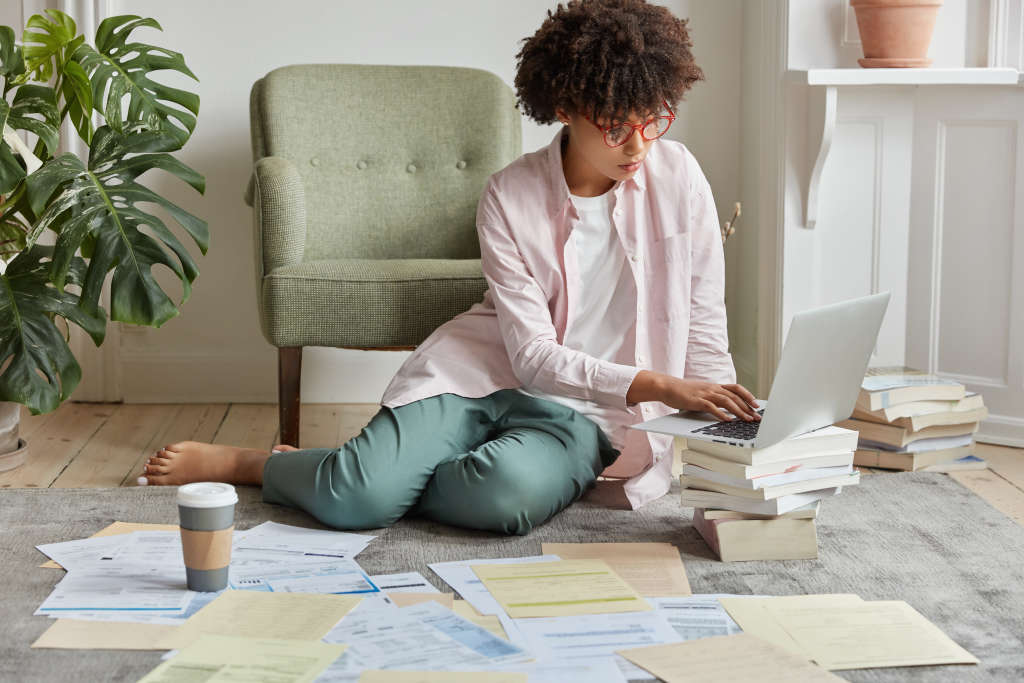 'Tis the season for thinking about finally getting our sh*t together, and there's no better way to get started than investing in a good personal planner for 2019. But with all the fancy options on the market, we thought it would be wise to ask a few of our favorite hustlers (i.e. people who already get stuff done) what their preferred planners were instead. From a lightweight one with sticky notes to a soulful style (complete with an astrology guide), here are seven planners for 2019 that people who get sh*t done (GSD) swear by.
"I love this planner because it's smaller than a piece of paper, is spiral bound—making it easy to flip the pages and to write in—and because it offers several different layouts for each week and month. Plus, the cover options are simple and clean!" —Nicole Anzia, Founder, Neatnik
"Since we're always traveling, we prefer to keep it light with a digital calendar. Our iCloud calendar syncs up to our laptops, phones, and watches—it's basically a lifesaver. Plus, keeping it digital avoids extra paper or clutter!" —Clea Shearer, Co-founder, The Home Edit
"I like this one because it includes a number of different types of pages that are actually useful, such as grid paper, sticky notes, to-do lists, and project break-down sheets, that will help organize anyone's project or business needs. It's pretty lightweight and small enough to fit into a carry-all or handbag, but large enough to work with." —Dana Leavy-Detrick, Managing Director, Brooklyn Resume Studio
"We at NEAT Method love Emily Ley's Daily Simplified Planner because it offers ample space for both our daily schedule and checklist without filling up the rest of the page with unneeded extras. The binding also makes it perfect for lefty's." —Lisa Ruff, Director of Business Development, NEAT Method
"This year I am excited to crack open my Pace & Pattern planner. I love it because it isn't just a basic planner, it's a method of organizing and inspiring yourself to hone in on, and achieve your goals (and it's also just plain beautiful to carry around)." —Ashley Izsak, Interior Stylist and Organizer
"I've been using Danielle LaPorte's planners for years—her energy and creativity is infectious—and her planners just keep getting better. They now include blessings, astrology guides, her famous #truthbombs, and space for writing out our feelings, which helps keep us connected to what really matters, and not get lost in all the chaos of daily to-dos." —Danielle Raine, a U.K.-based creativity coach
"This planner is the combination of my two passions: Organization and travel. Lonely Planet designed it with breathtaking photos, inspirational quotes, plenty of room for jotting down all your daily tasks and even reminders of festivals happening around the world! If you are juggling a ton of to-dos, love adventure or just want to travel more, do yourself a favor and get this planner. You will have a ticket booked in no time and a great reminder that the daily hustle is well worth it." —Juliette Von Hess, Founder, MiniMax
Apartment Therapy supports our readers with carefully chosen product recommendations to improve life at home. You support us through our independently chosen links, many of which earn us a commission.