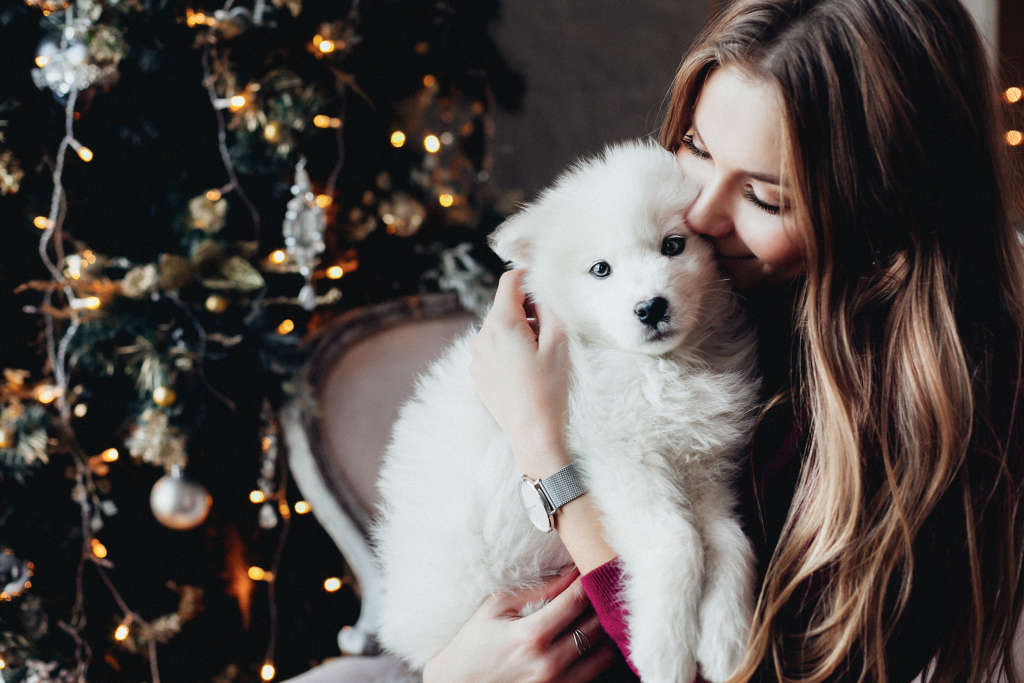 Think there is no perfect vacation destination? Think again! It is time to travel to Santa Fe, New Mexico. You can unwind at a beautiful spa with some yoga, meditation, fitness, and most important of all, puppy cuddling.
Santa Fe spa Sunrise Springs offers puppy cuddling as part of their spa package. Guests visiting the all-inclusive spa resort can get all of the normal spa luxuries, but what makes this spa standout is the access to animals.
Sunrise Springs website says:
At Sunrise Springs, guests experience the joy of playing with puppies, and help train these bundles of love to become future service dogs. We are proud partners with Assistance Dogs of the West (ADW), an organization that has served the community for over 20 years. Visit ADW's Puppy Cam.
Now, the puppies aren't just being used for the human's pleasure. This program is also to help teach the puppies. With the assistance of the ADW — a non-profit organization dedicated to training service dogs for those in need, these puppies are on the path to becoming service dogs. Currently, there are eight puppies staying at the Sunrise Springs resort.
Dog lovers know that cuddling a puppy is one of the best feelings in the world. But did you know it was actually good for your health? According to MiPet Insurance, scientists have found there are psychological benefits for both the human owner and the pet when it comes to cuddling. It can reduce the levels of Cortisol, which is the hormone that is responsible for anxiety, stress, and depression. This is just one reason why scientists have argued that dog owners live much happier lives than non-dog owners.
While it might seem that Sunrise Springs is the first resort spa to offer puppy cuddling services, it isn't the only vacation destination that involves dogs. If spas aren't your thing, you can head to Turks & Caicos to visit Potcake Place, an animal welfare group that rescues stray dogs and socializing them on the beach. Alternatively, next time you travel to San Francisco, you're going to want to stay at Hotel Nikko San Francisco, where there are puppies on-demand to snuggle.
You can see more of the adorable puppies available to cuddle at Sunrise Springs in the video below: