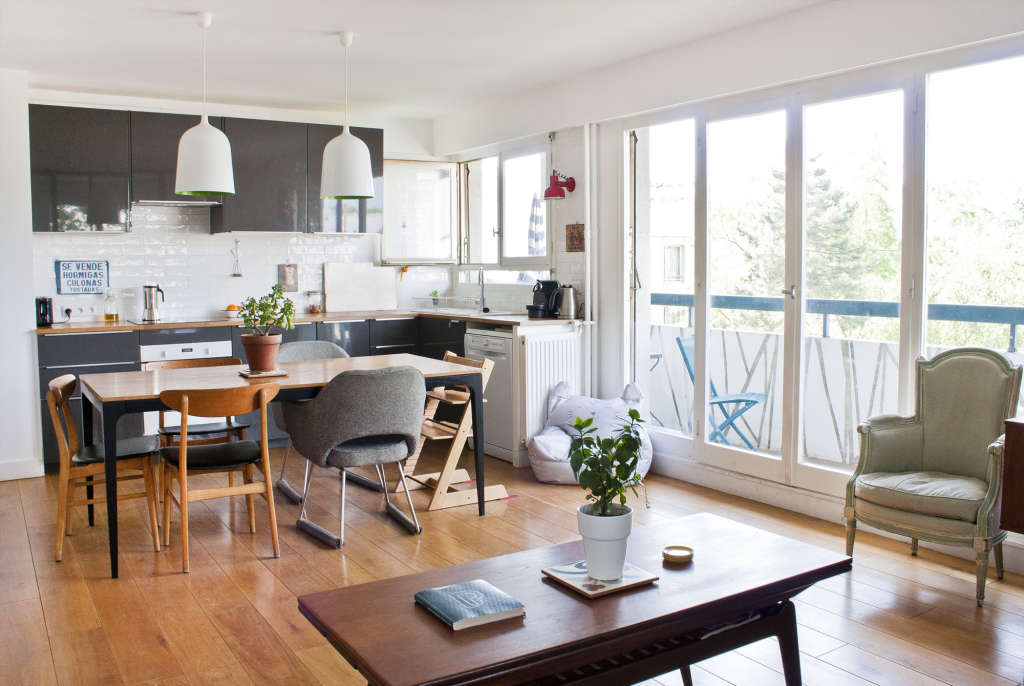 Even if you ignore the pull to reevaluate your past year and make lofty promises to yourself for the year to come, you probably can't help but feel a bit of a fresh-slate feeling with the recent turn of the calendar page.
You know what stays the same year after year, though? Your household chores. But they don't have to.
Now's as good a time as any to inject some of that new year pep-in-your-step to the household tasks that could just as easily drag you down this time of year. Here are a few ways to keep things interesting and embrace anew the never-changing but indispensable art of homekeeping:
1. Change the times you do things
If you typically try to tackle your chores in the morning, try and switch them to the night. Specifically, try to do tomorrow's chores the night before. This way you won't start off your new routine feeling behind; instead, you'll feel ahead. In addition, changing your chore time to the evening might have some added benefits like giving you some thinking time as you accomplish mindless tasks or making your mornings feel less cramped and rushed. If you're an evening cleaner, try to switch some things to the morning.
2. Treat yourself to a new cleaning toy
It may come as no surprise that I'm the type to get excited about a new cleaning tool or solution, and I think you should try it too. There are many reasons to look forward to cleaning with something new. From choosing something with a scent you love (I'm sniffing you, Mrs. Meyer's Honeysuckle) to Prime-ing the cult favorite O-Cedar Easy Wring microfiber mop, adding a new thing to a staid cleaning routine can inject it with new life and even make you look forward to the next time it's floor day.
3. Time yourself
Setting a stopwatch will not only help you do what you have to do fast, but it may also motivate you to do it even faster next time. Just this tiny bit of gamification can turn dull tasks into something fun.
4. Stop doing it yourself
Hiring someone to relieve you of your biggest household chores isn't giving up, it's just another (rather empowering) solution, if you can swing it. When you outsource something that takes your time and energy, you're buying back some of your personal resources. Going this route will also make smaller, daily tasks seem like a breeze.
5. Swap responsibilities
If your housemate or partner always takes out the trash and you're the one who cleans the bathrooms, try switching for a week or a month or indefinitely. You'll learn something about each other and something about the task you weren't doing, and you'll disrupt the status quo just enough to keep chores interesting.
6. Try some hacks
Even if the places you need to clean don't change a bit, shaking up the way you clean them could teach you something new. For instance, try bringing a screwdriver into the bathroom the next time you're going to clean your toilet.
Check out all of Apartment Therapy's favorite cleaning shortcuts.
7. Break it up differently
We all have our typical cleaning routines—even if it's a "clean it when it's dirty" mentality. Some of us might focus on a different room when we clean, while others would rather take on whole-house tasks (like dusting or vacuuming) all at once. Scheduling our chores might involve doing a little bit every day or doing everything in a few hours on the weekend. Whatever your method, mix these plans up and try something out of the ordinary for you, not only for the sake of stirring the pot, but to see if you discover something helpful or efficient that you've overlooked.
Apartment Therapy supports our readers with carefully chosen product recommendations to improve life at home. You support us through our independently chosen links, many of which earn us a commission.