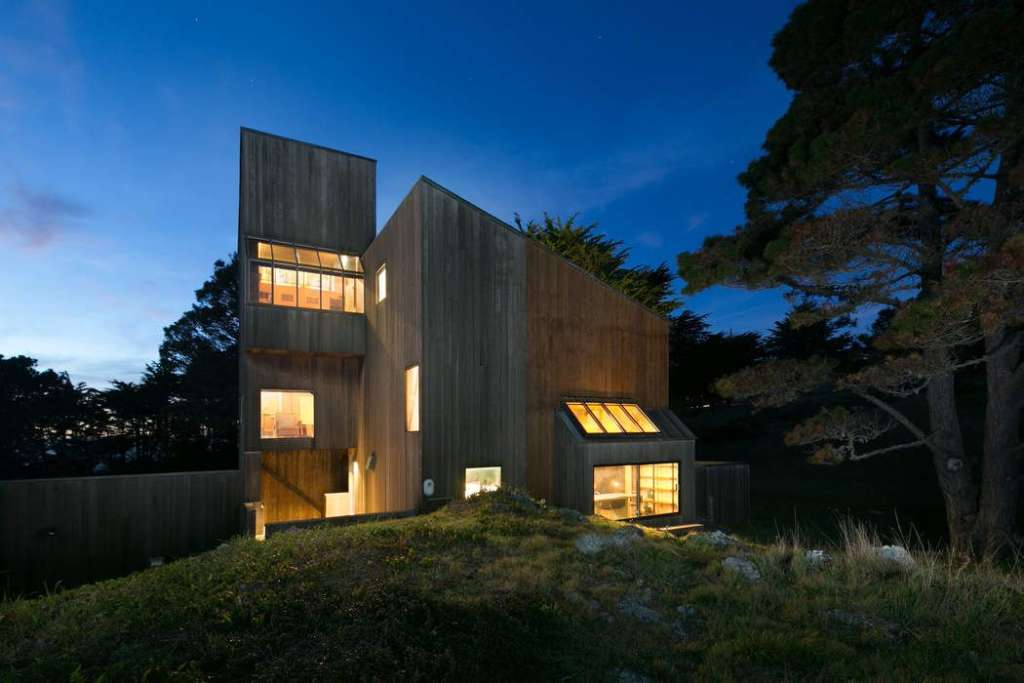 A Modernist masterpiece in Northern California with views for days.
Things we love about this property crush:
For starters, this insanely cool condo comes packed with significant design history. Built in 1965 and designed by MLTW to preserve sea views, the building is part of the iconic Sea Ranch community, a masterpiece of Modernist architecture.
Though the exterior is breathtaking, the inside is well-designed, too. The open-concept living space has soaring ceilings, a wood-burning fireplace, and a wall flanked with shelving. It's easy to imagine sipping a glass of Cali pinot or reading a book here—enjoying the peace and quiet it was built to enjoy. Or both. The room opens to a sleek kitchen with black cabinetry and contemporary appliances. And there's plenty of space for gathering (because your friends will want to come and see the views)—the space features a breakfast bar and room for a big dining table.
A spiral metal staircase leads to the bedrooms, one of which you'll find the most stunning views of the ocean. In fact, it's the views here—of the lush grounds and crashing Pacific—that are the highlight of the home.
The condo features a private gated patio space off the living area, that leads to bluff hiking trails.