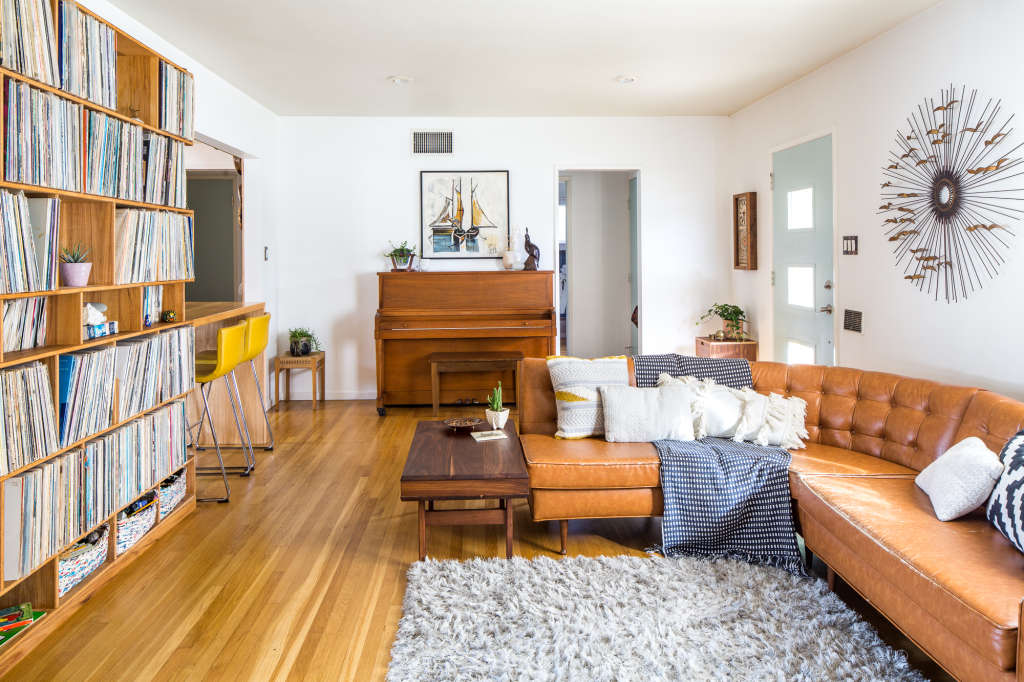 The January Cure is all about refreshing and organizing your home for 2019. We tackle one assignment each weekday throughout the entire month. It's not too late to sign up, and you can visit the Cure page to catch up with the assignments so far.
Decluttering is an industry. There are books, websites, and even television shows dedicated to helping people like you and me pare down and live with less. There are tricks about flipping hangers, and mental exercises about what sparks joy, but all of the advice out there simply boils down to this: You need to find a new way to see your old things.
We've been crafting the Cure for a very long time (since the OG "Apartment Therapy: The Eight-Step Home Cure" book came out in 2006), and so of course we have our own tried-and-true method for helping you view your belongings in a fresh light. It's called "the outbox," and if you've done the Cure before, you might already have one set up. If you're new, you'll need to start one. In either case, today's assignment is just to put one thing in it.
Here we go…
Today's Assignment: Set up an outbox.
Find a place to set up your outbox, and put one thing in it.
Your outbox doesn't need to be an actual box. It can be a bag (those big IKEA bags are clutch), an unused room, a closet, or just a corner. All that matters is that it's clearly defined, and out of the way of daily activities (as out of the way as you can allow). You need to be able to let this space be messy for a while. We'll be using the outbox throughout the Cure as a holding place for things we're considering letting go of.
Once you've got your outbox set up, I want you to add one thing to it. Look around your home and zero in on one item you're thinking about letting go of—a trinket, a kitchen tool, a sweater, anything—then put it in the outbox with abandon. Don't think about it too much, just… into the outbox. You're not getting rid of the thing (yet, or maybe ever), so don't hesitate to put the thing in the outbox if it crosses your mind.
Once you've got your item in your outbox, you're done with the Cure today!
The outbox isn't garbage or a donation pile. It's more like decluttering purgatory. Once you get used to separating first and disposing of later, you'll find that clearing clutter gets easier and easier. The idea is that once something has sat in the outbox for a while (at least a week, or in the case of the Cure, until the end of the month), your attachment to it may change. You'll see the object for what it truly is: either a treasure to hang on to, or a relic to rid yourself of.
Near the end of the Cure, I'll be giving you an assignment to empty your outbox. But for now, just set it up and feel good about putting that first item in, knowing you're on your way to letting go of things you don't need.
Before you go, please drop a comment and tell us where or what your outbox is, and what you added to it today.
Apartment Therapy supports our readers with carefully chosen product recommendations to improve life at home. You support us through our independently chosen links, many of which earn us a commission.