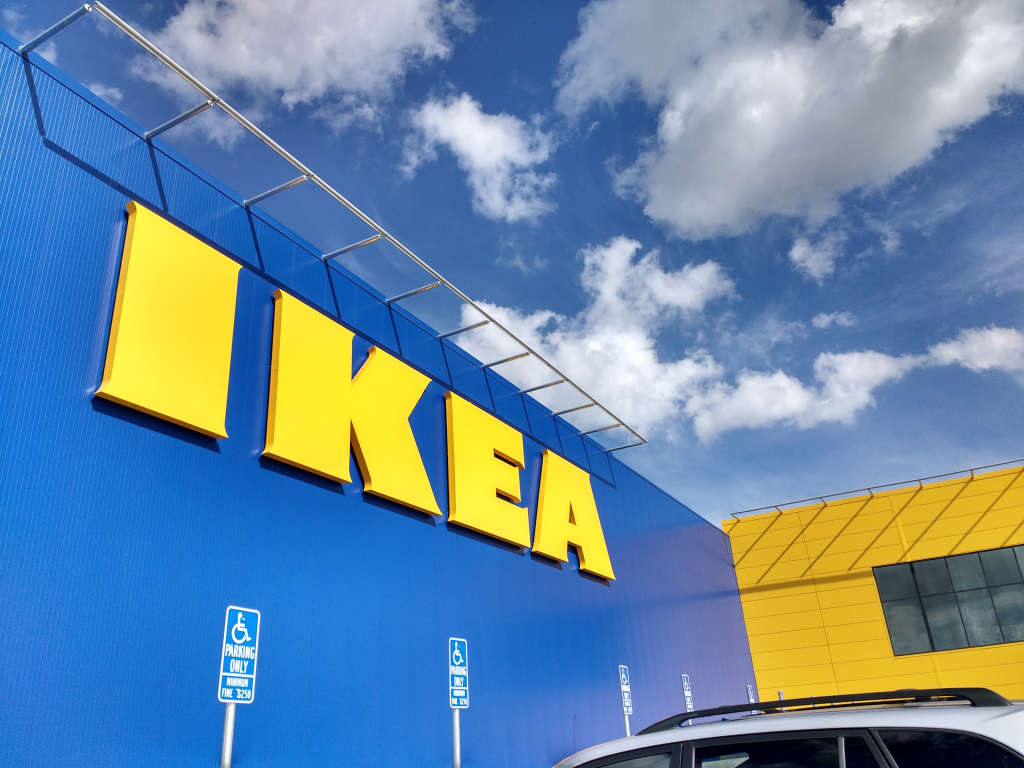 Swedish retailer IKEA has been testing the waters of smart design for several years with the subtle introduction of tech home products like wireless charging furniture and Trådfri smart lighting. Now, the mega home furnisher is rolling out a new way to do Saturday mornings: window shades you can operate without even leaving your bed.
The shades can be controlled by remote or synced to your Google Hub, Alexa, or Siri system for added convenience. From those devices, you're able to open and close the blinds as well as put them on a self-timer to rise and lower. And, rather than having them wired directly into your home, they're equipped with rechargeable battery packs. This is great news for those who want the perks of a smart home at a lower cost and free from expensive installation fees.
The smart blinds are available in two options—Fyrtur, a blackout shade and Kadrilj, a light-filtering shade—and five different sizes. Fyrtur has a starting cost of 99 euros (approx. $113) and Kadrilj at 119 euros (approx. $136), making them hundreds of dollars cheaper than most of their smart blinds counterparts.
In addition, the smart blinds are compatible with the existing IKEA Vidga curtain rail series, allowing owners that are interested in upgrading the option of purchasing a new set of blinds without the hassle of replacing the rod. While the smart blinds are scheduled to launch in Germany only on February 2, the hope is that they'll transition into the U.S. and other markets soon after.