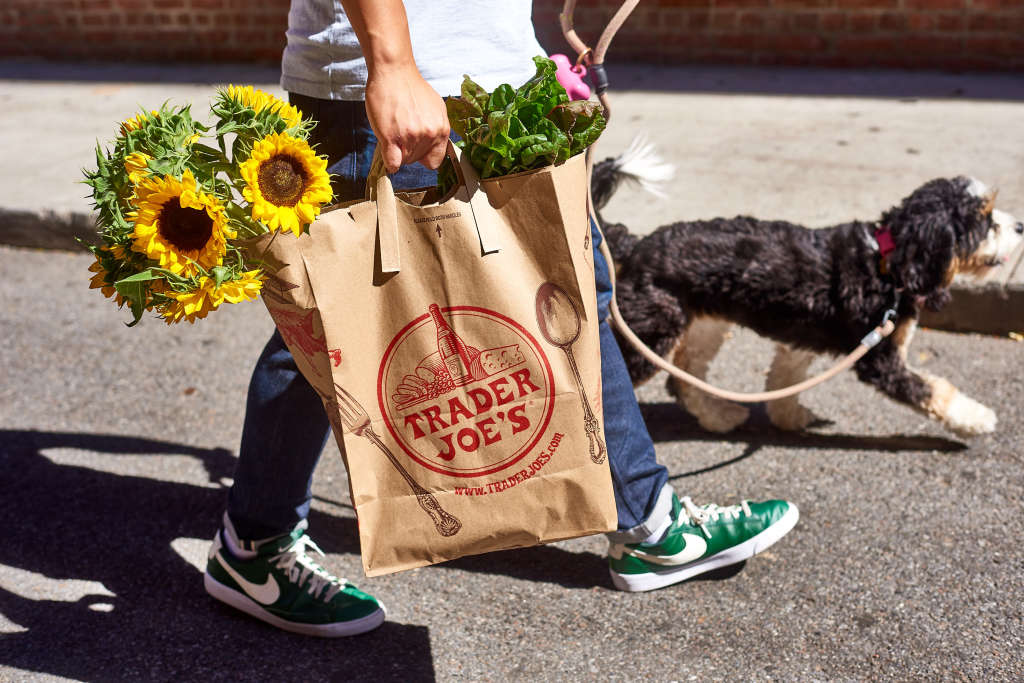 It's no secret that Trader Joe's is basically the best grocery store on the face of Earth. (No biased opinion whatsoever.) In addition to its ever-changing food options and vibrant shopping environment, TJ's always keeps customers on their toes with unexpected items in stock—case in point, these wine bottle succulents.
A few weeks ago, Trader Joe's posted about the unique plant arrangement they're calling "Drunken Cactus Party"—which they are selling for a mere $12.99—and I've been dreaming about the stunners ever since. If I ever needed another excuse to take my lunch break over at TJ's—which I never do because the reasons are limitless—this is a pretty good one.
As seen via the bird's-eye view, the assortment is made up of several succulents ranging in size and color, all of which are tightly arranged inside soil-filled wine bottles. Since they all vary in personality, each purchase brings something different to the table—or wherever you choose to display them.
We aren't the only ones obsessing over this desert plant paradise, as the post's 25K likes suggests. And the 1.6K comments only further confirms this notion, many of whom express their dire need to have ownership of the succulents ASAP. Unfortunately, there is no way of knowing which TJ's have them in stock beyond giving your local store a call, but it might be worth spending a few minutes to do so.
This isn't the first time Trader Joe's has grabbed our attention with their houseplant selection, either. In addition to their normal orchid and succulent options, there was that time when our Projects Editor spotted a dracaena for just $8, and there were also rumblings of pileas debuting at the store.
Moral of the story: It's always worth browsing the shrubbery section of TJ's in hopes that you'll come across a gem like the wine bottle succulents.