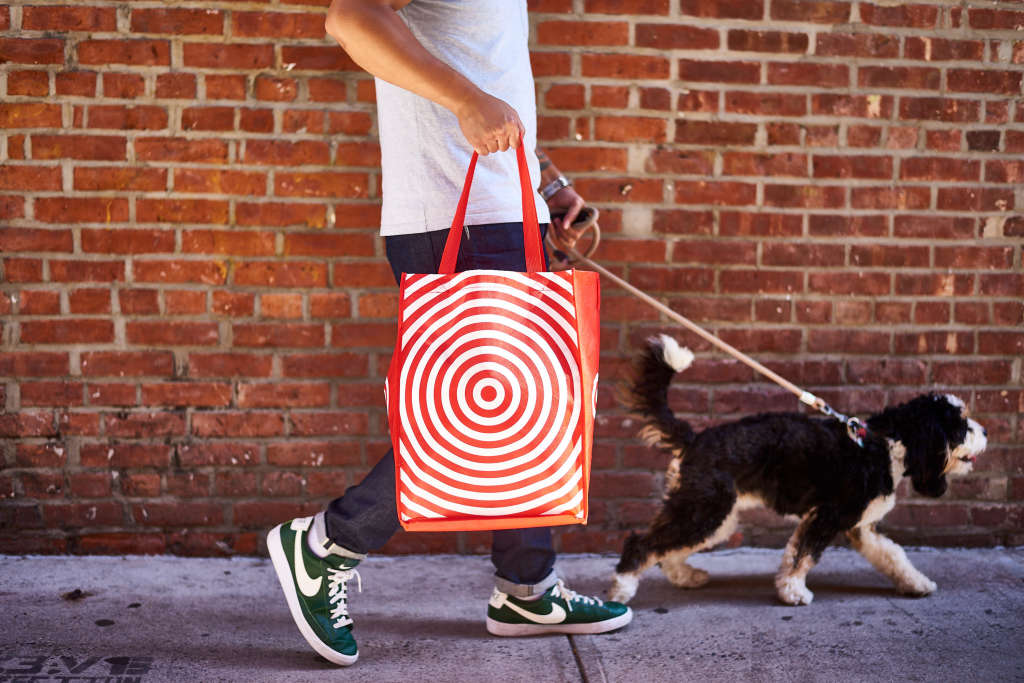 There isn't much you can get for a dollar; even a pack of gum costs more than that. The cold, hard truth is that a single dollar bill just doesn't go as far as it used to… unless you know where to look. Enter, Target's Dollar Spot.
You know the old joke: You go into Target for toilet paper and end up with an entire cart full of odds and ends. That's no surprise given the plethora of surprisingly useful goodies you can find for just $1 at that U-shaped kiosk by the registers called the "Dollar Spot."
Take a look at some of the best items we found hiding there on a recent visit.
1. Winter accessories
Be honest: Have you ever made it through a winter without losing a glove? When hats, scarves, and gloves cost just $1, the pain of losing a favorite stings a lot less.
2. Socks
At just $1, you can give your entire sock drawer a refresh for less than it costs to order takeout for dinner.
3. Phone chargers
If you're always short on chargers, stock up at Target's Dollar Spot. During my visit, I spotted wireless phone chargers, car chargers, and micro USB cables. There were also a few stick-on wallets and phone cases in the mix.
4. Beauty supplies
In a hurry? No need to scour the beauty department—I found a full-size paddle brush, as well as a set of three makeup brushes in the Dollar Spot.
5. Lighters
Even nonsmokers need lighters—think lighting birthday candles, restarting the stove's pilot light, or igniting kindling for the fireplace.
6. Lip balm
If there's one thing I can't stand to be without, it's lip balm. At just $1 a pop, you can buy a handful. Keep one on your nightstand, one in your purse, one in the car, and one at your desk.
7. Wrapping paper
There are inevitably times when you need just enough wrapping paper for one gift. Rather than spring for a whole roll, pick up a smaller version (the one I spotted was just 18 square feet) in the Dollar Spot.
8. Coasters
Having a party, but don't have enough coasters to go around? Grab a four-pack of fabric-covered cardboard coasters.
9. Party supplies
Speaking of parties, I also spotted paper plates and paper napkins in a few different designs at the Dollar Spot.
10. Planners
If you regularly write your to-do list on scraps of paper, check out the Dollar Spot—you may just find a nice new planner to better keep track of your appointments.
11. Thank-you notes
A gift or a thoughtful gesture always deserves a thank-you note, but there's no need to spend a fortune on a card that's likely to get tossed shortly after opening. I spotted an attractive set of 20 notecards and envelopes for just $1.