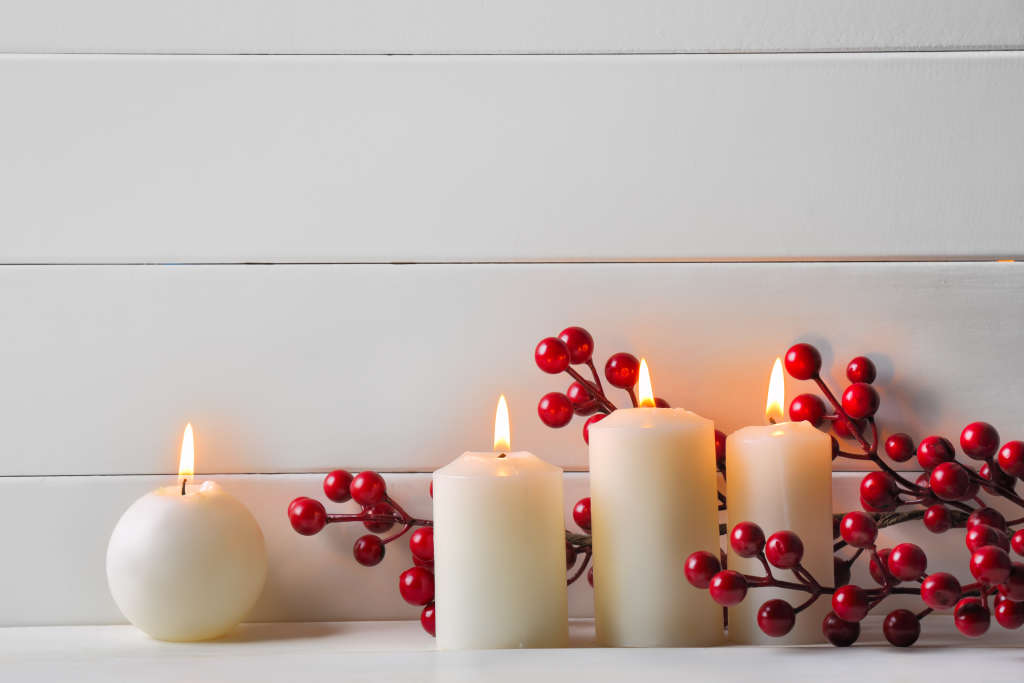 It is 2019 and it is safe to say that there are plenty of people thinking about the carbon footprint we're leaving on this planet. If people aren't concerned with that exactly, they are thinking of their waste consumption. The average person produces nearly five pounds of garbage in just one day. That's over 1,600 pounds of garbage in one year, from just one person.
As people begin to worry more and more about our impact on the planet, there are exciting changes happening. Many restaurants and chains across the country are banning plastic straws. That is a big win because plastic straws cannot be recycled and they can take up to 500 years to decompose. But did you know that there is one household item of yours that winds up in a landfill and becomes yet another environmental headache?
According to a report conducted by Business Waste, one seemingly harmless Christmas gift winds up in a landfill just one month later. That's right, Christmas candles appear in landfills by the hundreds of thousands in January. Now you might think twice about buying a peppermint scented candle in December.
The study was done by business waste management service BusinessWaste.co.uk and found that in the UK alone, the candle market is worth of $90 million. That shouldn't come as too big of a surprise, just look at how often we're all popping into our local Yankee Candle and Bath & Body Works to "grab just one more candle." In the United States, candle sales are approximately over $3 billion annually and that does not include accessories like candle holders and accents.
Candles that come in glass jars can be recycled, but you are cautioned to reuse the wax and clean out the jar entirely before recycling. However, there are some candles, like tealights that are packaged in plastic and that plastic is then dumped into a landfill and can take many, many years to then decompose. Sadly, not everyone realizes that candle jars can be recycled. Also, not everyone lets their candle burn all the way until it is done or resues the wax, meaning that many candles are instead tossed into the trash and wind up in a landfill.
Mark Hall, Communications Director of BusinessWaste.co.uk, cautioned:
"As relaxing as a candle-lit room in the depths of winter can seem, households need to be aware that their choices as consumers have a direct impact on the environment. We see novelty candles flood the shelves throughout the run-up to Christmas and while they make a nice, cheap gift, their long term impact is just not worth the brief enjoyment they bring."
If you love candles as much as we do, you can always extend your candle's life by only burning it for 30 to 60 minutes at a time, as the average candle only has six hours of burn time. Once your candle is done, you should try to reuse the wax for another candle, then clean our the glass container and put it in the bin with your recyclables. If you don't know how to recycle candle wax, you can always check out this helpful How-To guide.