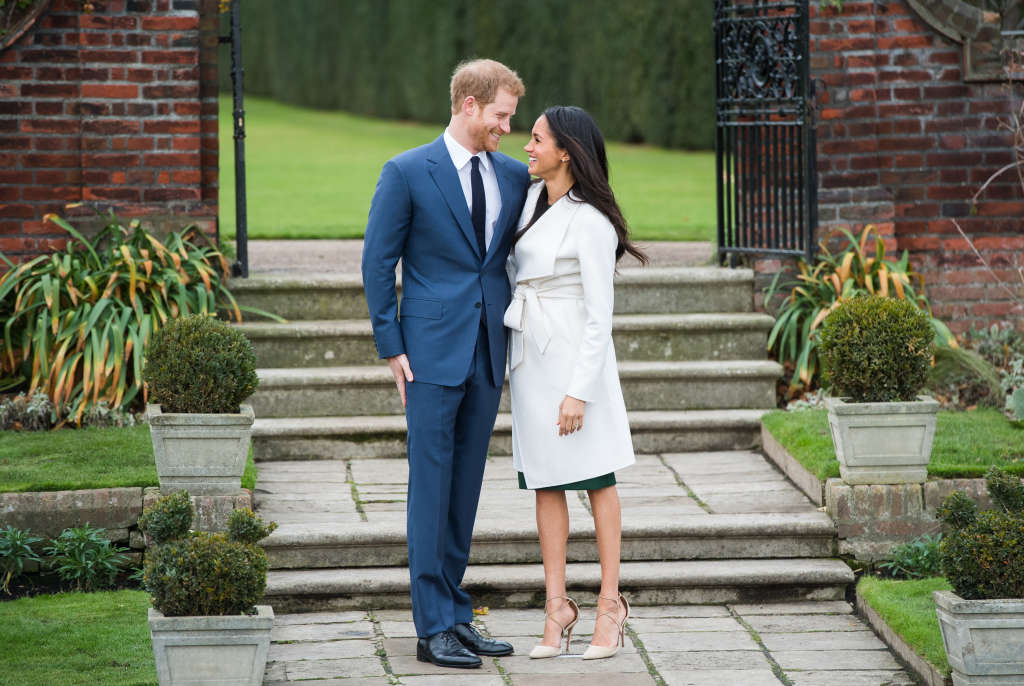 While the world awaits the newest royal baby, soon-to-be parents Prince Harry and Meghan Markle have reportedly settled down in a new temporary home. The Duke and Duchess of Sussex have been making so many home plans recently, we wish we could watch all of it play out on royal special on HGTV.
In November 2018, it was first reported that Harry and Meghan would be moving out of Kensington Palace in anticipation of their new baby. It all makes sense that the newly married couple would want their own space once their little one arrived. The couple's new home will be at Windsor Castle's Frogmore Cottage, but for now, the cottage is still being renovated. It is going to have a brand new nursery and will also include a yoga studio for Meghan.
It has been reported that while they wait to move into Frogmore, Harry and Meghan have another property that they're currently living at. According to The Sun, the couple is living in a £2.5m (~$3.2 million USD) farmhouse in Cotswold which is roughly 90 miles from London. It is being said that Harry and Meghan see the farmhouse as more of a home than Harry's former space at Nottingham Cottage at Kensington Palace. The Cotswold farmhouse is an 18th century converted barn that has four bedrooms, two kitchens, as well as a two-bedroom guest cottage.
Royal excl: first picture of the Duke & Duchess of Sussex's Cotswold pad. It's a gorgeous £2.5million Grade II listed farmhouse and barn conversion. pic.twitter.com/IL11GMdcVC

— Emily Andrews (@byEmilyAndrews) January 9, 2019
The Duke and Duchess of Sussex haven't wasted any time in having their famous friends over, according to reports. They've already hosted George and Amal Clooney, Serena Williams and husband Alexis Ohanian, as well as, Priyanka Chopra and Nick Jonas. Since Meghan and Harry were unable to attend Priyanka and Nick's wedding in India, they surely had quite a bit to catch up on!
News first broke that Prince Harry and Meghan Mark;e were expecting their first child together in October 2018. Since then, paparazzi have snapped thousands of photos of Megahn cradling her growing baby bump. When the official announcement was made, Meghan's due date was slated for spring 2019. However, people have continued to speculate when her exact due date actually is. Unlike Hollywood celebrities, the royal family does not reveal an exact due date to the public, nor do the parents know the gender of their baby before the birth.
Harry and Meghan are expected to move into Frogmore Cottage before the arrival of their first child.