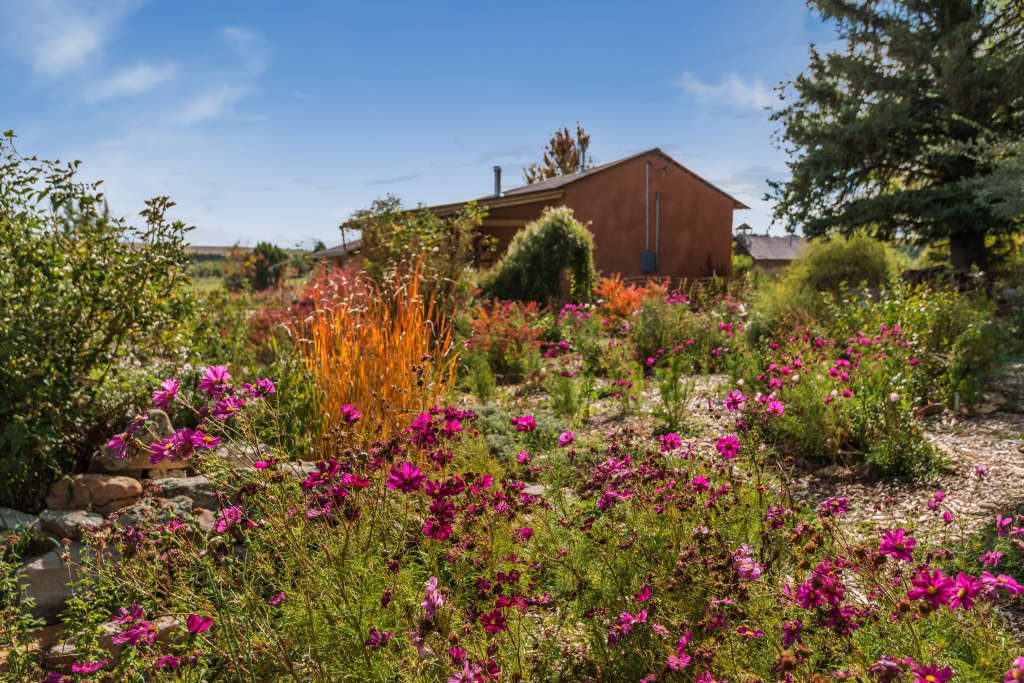 Want to live in a town with a population of just six people? Now's your chance.
Things we love about this property crush:
Anyone else daydream about ditching the city life and moving to an adobe house in New Mexico? This property had us at "a town of population six." Plus, it's gorgeous. Located in a small village with tight-knit neighbors and a maintained Mission Church, this home sits on about 60 acres of land. And that land (which is considered organic), boasts a 150-year-old cotton wood tree, loads of fruit trees, two waterfalls, a pond, lush gardens, and plenty of wild animals.
The house, built in 1865 of adobe and stone, has a massive living area that features a grand fireplace and design features like columned archways and built-in seating that curves along a wall of windows. (It'd be ideal for morning yoga.) The kitchen has beautiful wood flooring and cabinetry with colorful tiling. Just off this space, you'll find a large dining area. Three bedrooms offer unique detailing—like custom wood cabinetry—and stunning views. The bathrooms could use an update, but have great bones and loads of space.
A few extras: There's a greenhouse on the property and a lean-to for horses. And to think, it's just a half-hour from Las Vegas.