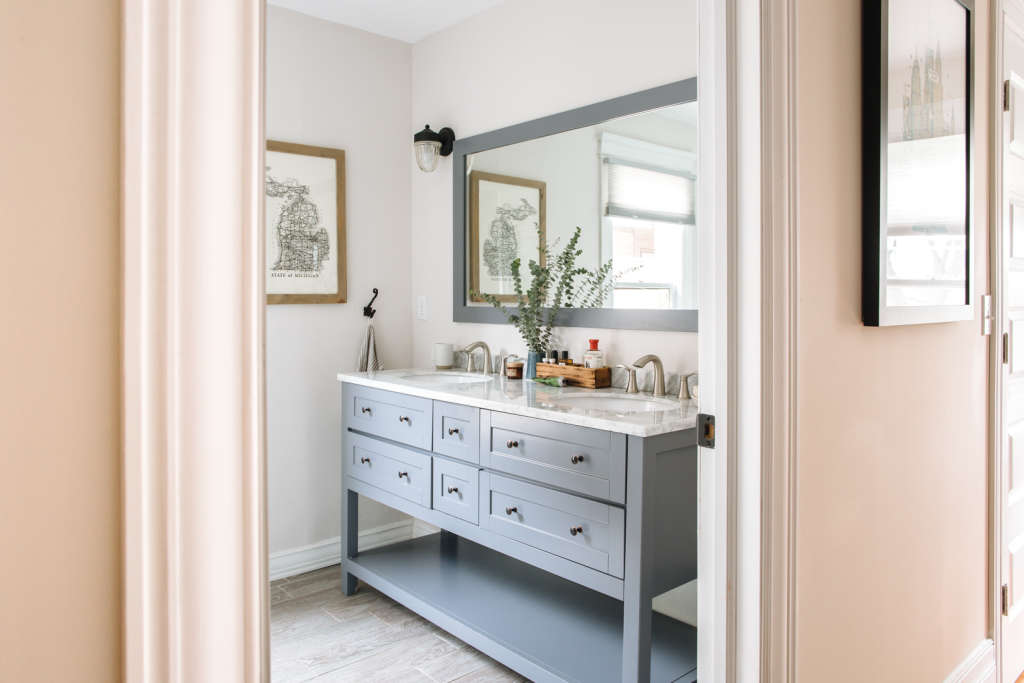 While I subscribe to the notion that some people are "morning people" and others are "night owls," in my experience, it's more of a nurture thing than a nature one. Your environment and routine can absolutely prepare you to make the most of any part of your day.
I've had jobs that started at 6 a.m., and others that didn't need me until after noon. I've spent alternating years watching the sun rise from both sides of the day. But I can be sharp and energetic in the morning, when I need to be, and it all comes down to two things: Getting to bed early, and making sure my bathroom—where I spend the bulk of my getting-ready time—is a calm and organized place to be.
Today, we're going to shape up our bathrooms from within…
We hit the bathroom twice during the Cure (actually, both bathroom assignments are going to bookend this week) because it's a really important room. One that deserves a bit of attention and, more importantly, mindfulness. Your bathroom cabinets aren't a storage warehouse; they're there to help you find what you need while you're using the bathroom to groom yourself for the day or unwind at night.
If you have lots to go through in your bathroom cabinets, we are going to come back to clean the bathroom on Friday, so if you need to get some more done this weekend, you'll get the chance.
Until then, leave a comment and let us all know how the bathroom cabinet cleanout went for you!