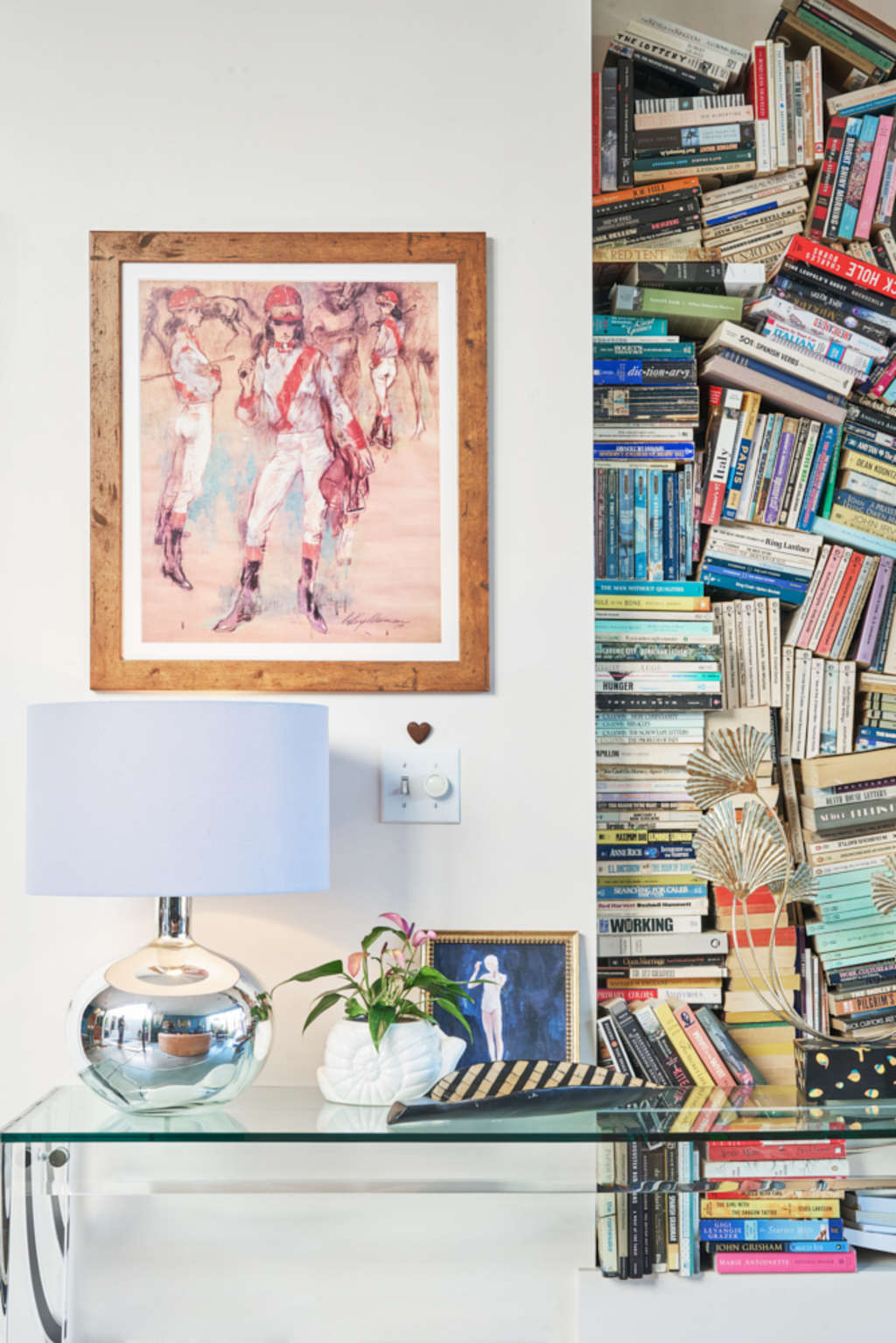 "Read more" is always a popular New Year's resolution. And like all of the common resolutions that maintain their spot atop the aspirations list year after year, it's easier said than done. From finding time to read to discovering books that'll keep your attention, there are plenty of roadblocks that might keep you from diving into books as much as you'd like to.
But fret not my book-deprived friends, there's hope for better reading ahead. We called on three of our favorite bookworms, Julie Maurer (Director of Themba Tutors in New York City), Priscilla Murolo (Author of From the Folks Who Brought You the Weekend), and Craig Selinger (CEO of Brooklyn Letters), for advice on how to overcome some common reading roadblocks and here is what they had to say.
1. Engage a book before committing to it
According to Murolo, scanning a book before buying it will help you decide if it's right for you. "Get acquainted with the book by skimming the acknowledgements, bibliography, and any illustrations," she says. "It will give you an idea of whether or not the book piques your interest in the first place."
2. Read book reviews
"If they're not books by authors you already know and enjoy," Maurer says, "take care to read reviews on Amazon, Goodreads, and other speciality sites devoted to book genres you like to search for new titles to read."
3. Check out publishers
"When you find a book you like, find out who publishes it and then check their site for other books you might enjoy." Even better, Murolo says to "sign up for the publisher's newsletter or email list so you can stay in the know with new releases and other works by similar authors."
4. Create a reading routine
"Life itself is a major roadblock to reading," Selinger explains. "Find time to read by creating a consistent reading routine, sticking with it for at least a few months, and most importantly, discovering a book you are excited to spend time with."
(Image credit: Andrii Kobryn/Shutterstock)
5. Read wherever you can
"Squeeze in time to read between doing other things," Maurer says. "Commutes to and from work, when you're waiting on the kids, or any other sort of activity that gives you a few free minutes are a great opportunity to get some solid reading in. At home, I carve out time in the early morning before everyone else wakes or before I go to sleep."
6. Treat yourself (to certain titles)
"Use certain books—like lengthier novels or rich romances—as treats." Murolo explains, "Read them in small doses so you can savor each session, instead of rushing to finish them in a short amount of time."
7. Read to unwind
If you ask Selinger, the best time to pick up a book is right before bed—when you need to mentally decompress. "Turn off your cell phone, computer, and any other distractions from the day and unwind before bed with a book," he says.
(Image credit: Ivan Gener/Stocksy )
8. Re-read
"If you love a book, feel free to read it over and over again." Murolo says, "You might learn something new about the story (that you missed before) or understand it in a different way as you revisit the book over the years."
9. Know when to let go (of a title)
"It's easy to sideline a book that you're not enjoying as much as you expected," Maurer explains. "If you find yourself reluctant to pick up a text, chances are, it's time to move on to another book that you'll actually look forward to reading."
10. Give away books you don't need anymore
"Books are heavy and hard to move around," Murolo says, "and since you can read most online, there's really no reason to hang on to physical copies unless they have sentimental value. If you can start thinking of books as adventures (and not properties) it's a great feeling."