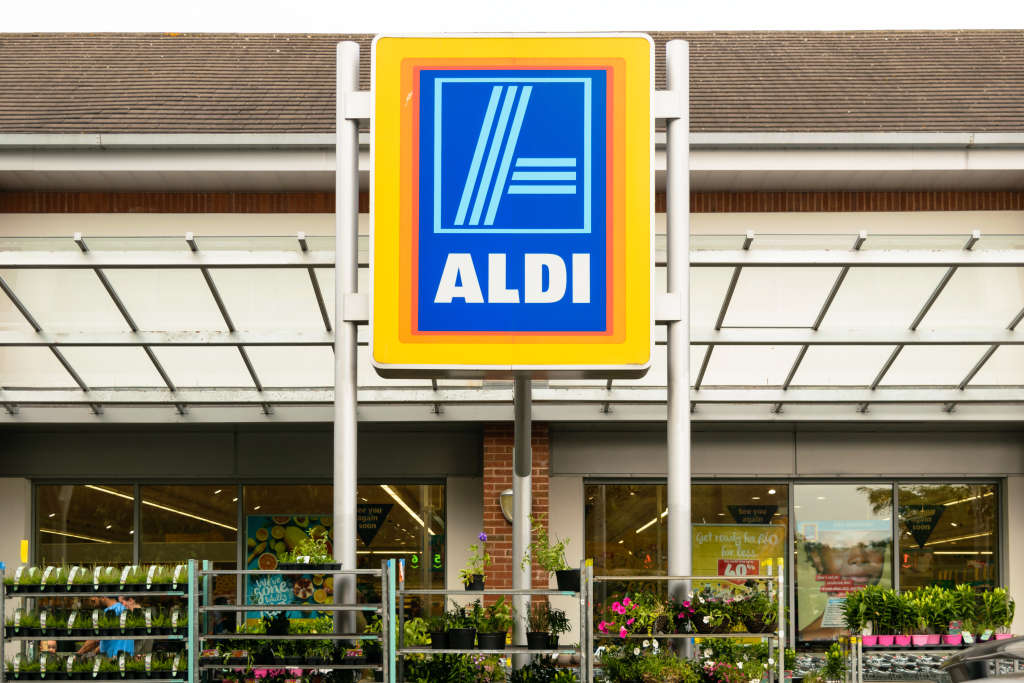 We've been known to buy a succulent or a bouquet at Aldi before, but did you know the German grocery chain sometimes stocks other, larger plants? Some folks on Reddit recently noticed a deal on one of Instagram's favorite trees: the fiddle leaf.
On the r/indoorgarden Monday, Wisconsin-based user blouash21 shared their score of a roughly four foot tall fiddle leaf for a whopping $13.
Also in the thread, blouash21 reports that the deal is in the January 16 flier for their local stores but some locations got the plants in early.
Those who live in WI, I was told all Aldi's here have flowers/plants by someone I know who works for their corporate office in WI. (Plz don't hate me if they were wrong).
This is for the 1/16 ad. Some stores may have already though. They had lots of other types of plants too. They come in a 10" decorative pot (mine I grabbed from the back by pulling the trunk to get it out. I just abandoned the pot since I knew it needed a bigger one anyways.)
Another Redditor says they scored a pair in the Louisville, Kentucky area:
They need a bit of clean up and water but otherwise fantastic deal!
Fiddle leaf fig trees can cost upwards of $100 and more at plant shops and nurseries, so when they're this inexpensive, people rightfully get excited; we've shared deals on the popular plants from Costco in the past.
We've reached out to Aldi to see where across the country the deal is valid, and will update if we hear back. Meanwhile, check your local store (and its upcoming ad) and let us know if you're one of the lucky ones.
We Fig-ured You'd Like Some Tips