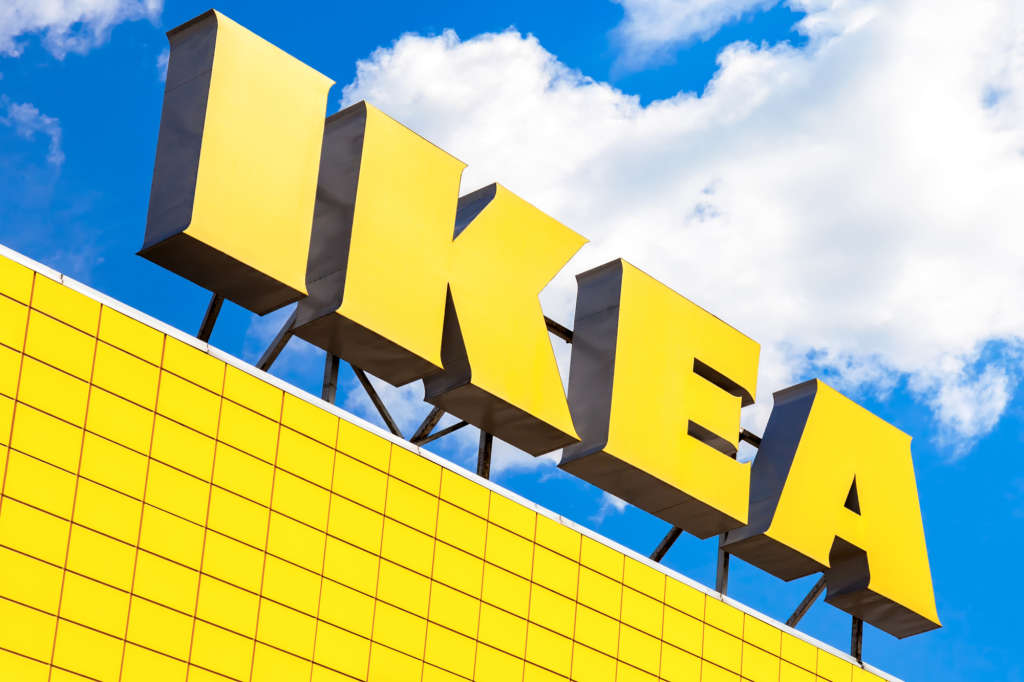 Peep at the new IKEA welcome page and it's a homey, yet elegant, scene complete with floral wallpaper, a cozy couch, and…creepy doll heads?
Indeed, in the sleek gray storage cabinet, there is an eclectic set of items on display—some clocks, a model airplane, a pair of red shoes sitting on top that may take you to Oz with just three clicks—but what catches our eye are the four doll heads staring directly into our souls with none other than a headless doll standing behind them. What?!
It turns out that the photo, produced in Sweden, is a reflection of the "Where More Is More" theme in IKEA's 2019 catalog, according to House Beautiful, who spoke with IKEA's U.S. product placement specialist Noreen Lennon to get intel on the doll heads.
"This home spread was created with the collector in mind—that person who enjoys treasure hunting at flea markets, or who loves to travel and bring home something special from wherever they go, etc," Lennon told House Beautiful. "Whatever you collect—even doll heads!—IKEA has clever ideas and products for storing, organizing, and displaying your favorite things." Mystery solved.
While you have IKEA on the brain (and since you're on the site already), here are 15 under $15 items to put on your list, our favorite minimalist finds, and the best IKEA hacks of 2018.