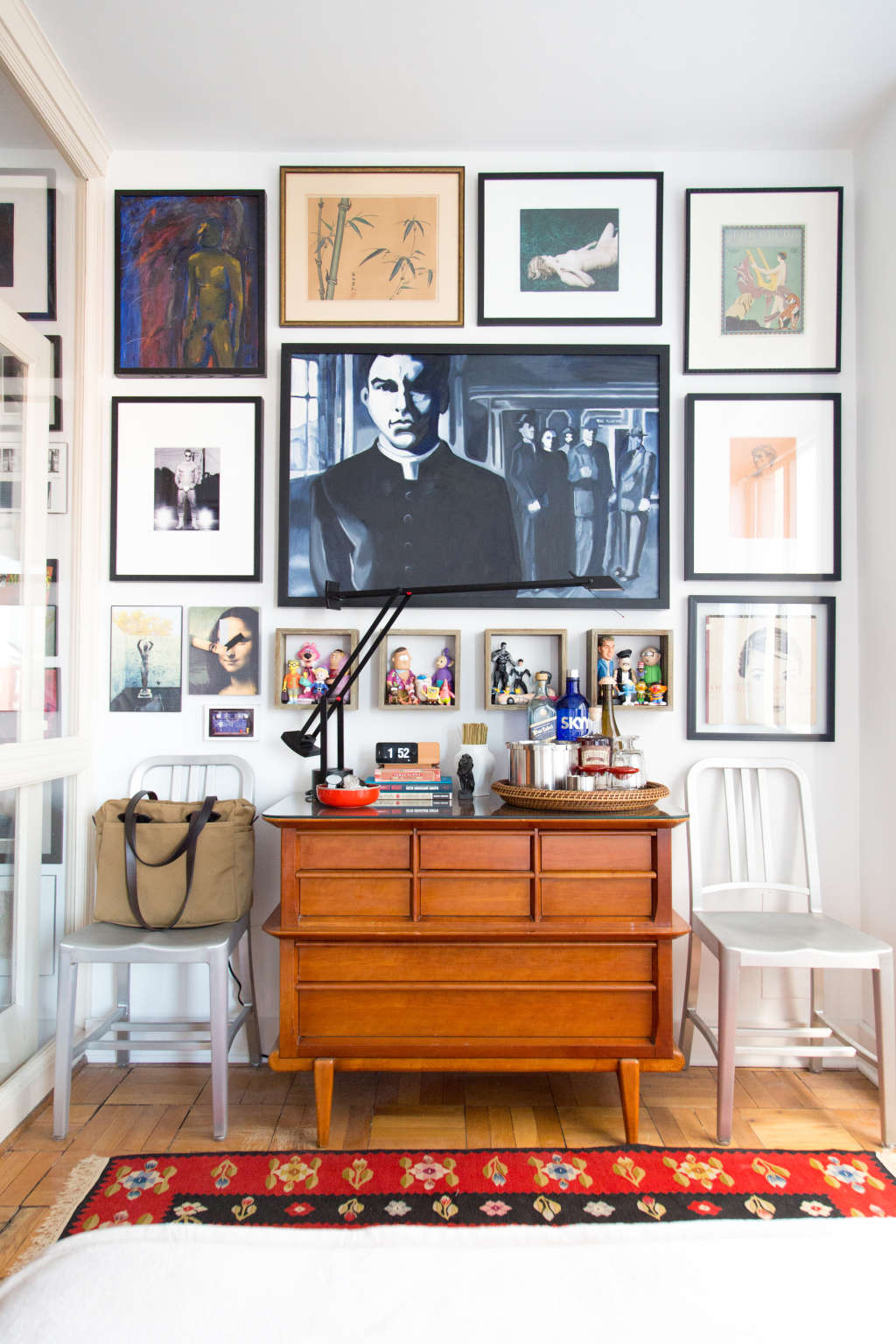 Decluttering is effective at giving your home room to breathe. But equally important is giving that breath some life. Once the counters are clear and the floors have been scrubbed, your happy home should have some warmth and personality underneath.
Let's face it: The mess will come back, eventually. I think it's important that we have (or create) elements that remind us how much we love our home, whether it is clean or cluttered, to keep us committed to the work of tidying, today and always.
Today's Cure assignment is a throwback—I think we last did this one in 2014—but I'm bringing it back because I heard from some of you how much you missed it, and I think it perfectly captures the spirit of what we're doing this month. Many of the Cure assignments are designed to cement the idea that just getting started is half the battle. Putting tiny bits of effort into your home on a regular basis will reap rewards that will always be more than the sum of their parts. Choosing, framing, and finally hanging something that you love as artwork is one of those manageable tasks that goes a long way in making your home an even more special place.
This assignment is open-ended, because everyone has different realities. I know many of you have artwork waiting to be hung up—rolled up posters or a small stack of prints—and you just need the nudge to get it done. Others will benefit more from the reminder that there's artwork everywhere, if you're willing to look, just waiting to be pulled out from some drawer or closet or cranny and given the place of honor it deserves.
The art you choose today, and that you fill your home with going forward, can truly be anything. It can be a painting, a drawing, a photograph, a print, a poster, or a card. Big or small. Expensive or free. Something made by you, a friend, a local artist, or even your kids. From a gallery, a secondhand shop, a craft fair or found online. Expand your mind to consider non-traditional things, like an object, or clothing, or a page torn from a book or magazine, or the hand-written note you've been keeping in your drawer because makes you smile. Truly anything that makes you happy can be elevated into capital-A Artwork. You just have to get it on the wall.
Once you know what you're hanging for the Cure assignment today, come share it with us in the comments. We could all use a little inspiration for this one!
Apartment Therapy supports our readers with carefully chosen product recommendations to improve life at home. You support us through our independently chosen links, many of which earn us a commission.