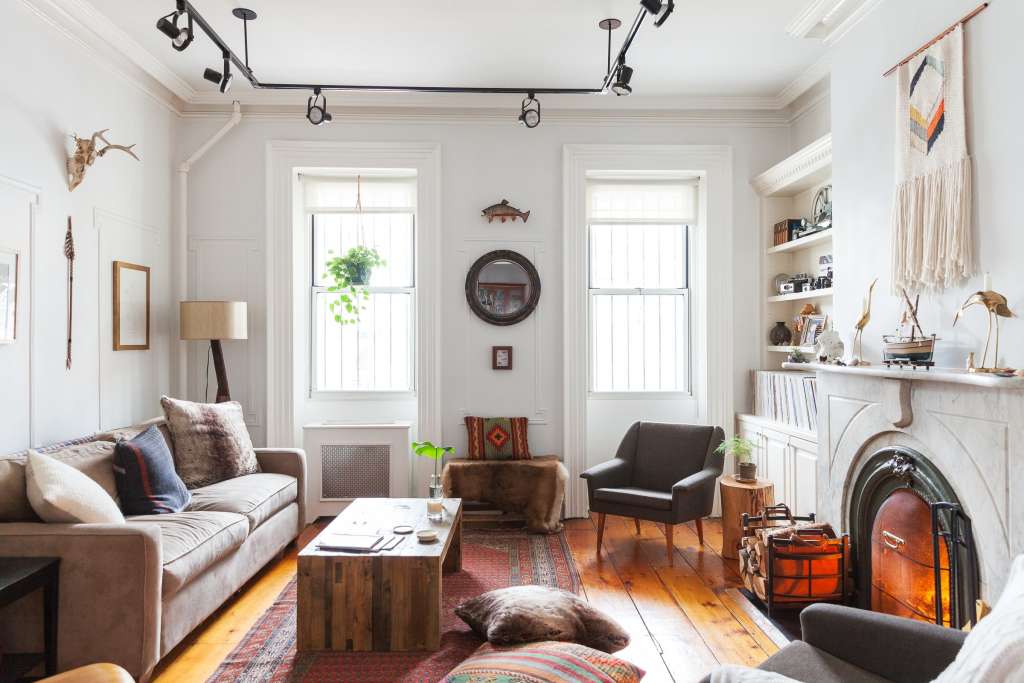 We're not going to sugarcoat it for you: The winter blues are a very real thing. There's something about the cold weather and minimal sunlight that makes us want to curl up in our beds and watch Netflix until spring. Okay, it's not entirely a bad thing. As design enthusiasts, we genuinely love hanging out in our own space. But feeling sleepy or sluggish? Um, no thank you.
Look, we're not doctors; however, we firmly believe that certain products for your home can double as major mood lifters. If you want to start 2019 on the right foot, here are six that may help you kick those winter blues to the curb.
Since the lack of sunlight plays a big role in the winter blues, it's important to brighten up your space. Verilux's Happy Light emits 5,000 LUX of illumination (read: a lot of light) and claims to help bolster your mood, squash sleepiness, and keep you focused.
Of course, you'll also want to take advantage of the natural light when the sun is out. These sheer curtains from West Elm will give you some privacy, but let the light stream in.
Scents like lavender, lemon, and cinnamon (really!) can improve your mood and productivity, so now's a better time than any to try aromatherapy. Pop your favorite scents into Vitruvi's ridiculously chic oil diffuser and take a deep breath…
Look, we want to hit the snooze button as much as the next person, but too many zzzs won't do us any favors. According to Everyday Health, one way to crush the winter blues is by creating a schedule—and sticking to it. Keep your smartphone out of the bedroom and buy an alarm clock. Arne Jacobsen's iteration looks great, plus it'll keep you from spending an hour scrolling through Instagram in bed.
Feeling down? Some experts believe your mood could be tied to the quality of the air around you. Dyson's gadget is a heater, fan, purifier, and detects airborne germs and bacteria. At $600, it's by no means cheap, but think about all the money you could save on your heating and air conditioning bills!
As far as we're concerned, there's nothing a little pop of color can't fix—and there's finally research to back it up! 99Designs found that warmer colors can evoke happiness, optimism, and energy. Aelfie's cheery rug will keep your spirits up and your hardwood floor warm in the dead of winter.
Apartment Therapy supports our readers with carefully chosen product recommendations to improve life at home. You support us through our independently chosen links, many of which earn us a commission.