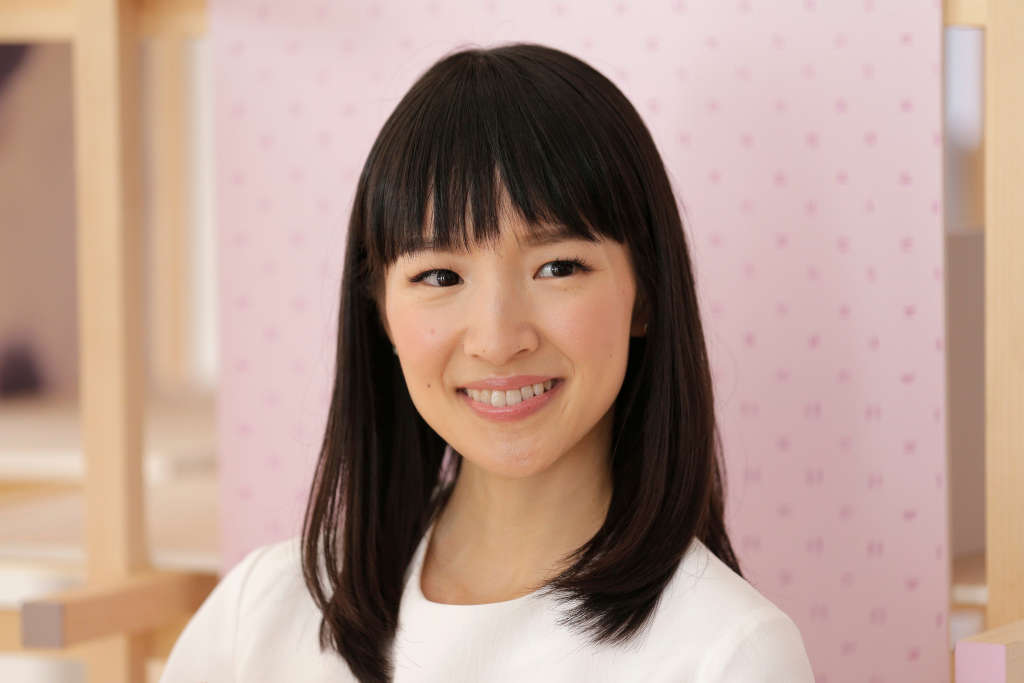 Marie Kondo's name has become synonymous with tidying up. And at a talk at NYC's 92nd Street Y last week, moderator Katie Rosman asked Kondo just how far back that reputation goes: Did Kondo grow up in a clean home?
The answer, Kondo said, was that her childhood home looked clean, but when you opened the doors it was messy. She developed a curiosity about tidying early on: When her parents went out, she would clean and when they would come home the kitchen would be perfectly bleached and sparkling, she explained.
"As a country, we are very interested in the subject of organizing the home," Kondo said onstage, via a translator, about her home country of Japan. And by her third year of middle school, she said, she was already "deep in my research" on tidying. At that time, the definition of tidying was very much about throwing things away. Even before she would take off her coat after school, she recalled, she would take out a trash bag and rummage through the house for things to throw out. Her parents, naturally, were angry and banned her from tidying altogether.
But looking for the negative in everything meant that Kondo never felt a sense of satisfaction from her work. "Tidying became more and more stressful for me," she said. In fact, so stressful, that she says at 15, she actually passed out.
After this experience, she started to shift her mindset: "Tidying is not about looking for things you want to discard, but looking for things you want to keep," she said. This led to the now-famous "spark joy" ideology, which is about finding the things that create meaning in your life, and removing the rest. She started her consulting business in college, and published her first book, "The Life Changing Magic of Tidying Up," in 2012. Six years later, it has become a number one New York Times best seller, and launched an international business for the now 34-year-old. The latest, of course, has been her smash new Netflix show, "Tidying Up With Marie Kondo."
As for her parents? Kondo says she doesn't talk about it often—but after she published her book and became famous, they gave her method a try. And now they are "quite tidy."
Related:
Apartment Therapy supports our readers with carefully chosen product recommendations to improve life at home. You support us through our independently chosen links, many of which earn us a commission.