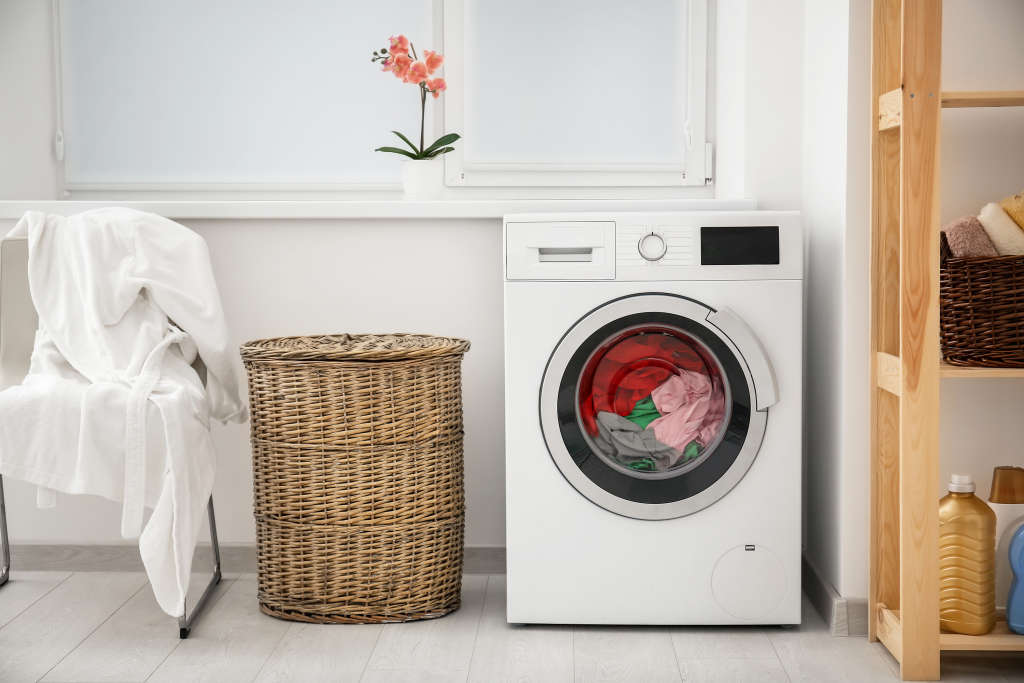 Can doing laundry become a less loathsome task and something people actually look forward to doing? Well, that probably depends on the appliance, but Whirlpool is at least attempting to make the dreaded task more efficient and interesting.
Sure, laundry and interesting typically don't intersect, but I'm not going to pretend that a washer-dryer combo that restocks detergent via Amazon doesn't at least appeal to the lazy person who lives inside of me, because it totally does. Therefore, it's no surprise that the spill-prone part of me is absolutely thrilled that Whirlpool's touchscreen washer holds up to 40 loads of detergent and dispenses it accordingly, instead of requiring you to pour detergent (and ultimately waste a little bit) in every time you want to wash a load.
As CNET reports, "…your laundry detergent is already inside in a larger tank so that you don't have to constantly pour detergent in. And it just automatically dispenses the correct amount for you." Can we say, major time saved and huge life problem solved all in one go?
Oh, and the new washer comes with an "enhanced stain guide" that will prevent you from freaking out when you stain your favorite blouse. The smart appliance's updated app will assist you in treating the stain. It asks you about the fabric and in response, the app offers you a customized stain removal guide. And like any smart device, it integrates with Alexa.
Set to hit the market later this year, the smart washer and dryer will cost around $1,500 each (an accurate reflection of the rise in washing machine prices).
In the meantime, you can still effectively clean up your fabric messes the old-fashioned way with a bit of help from our ultimate guide to stain removal.
Apartment Therapy supports our readers with carefully chosen product recommendations to improve life at home. You support us through our independently chosen links, many of which earn us a commission.