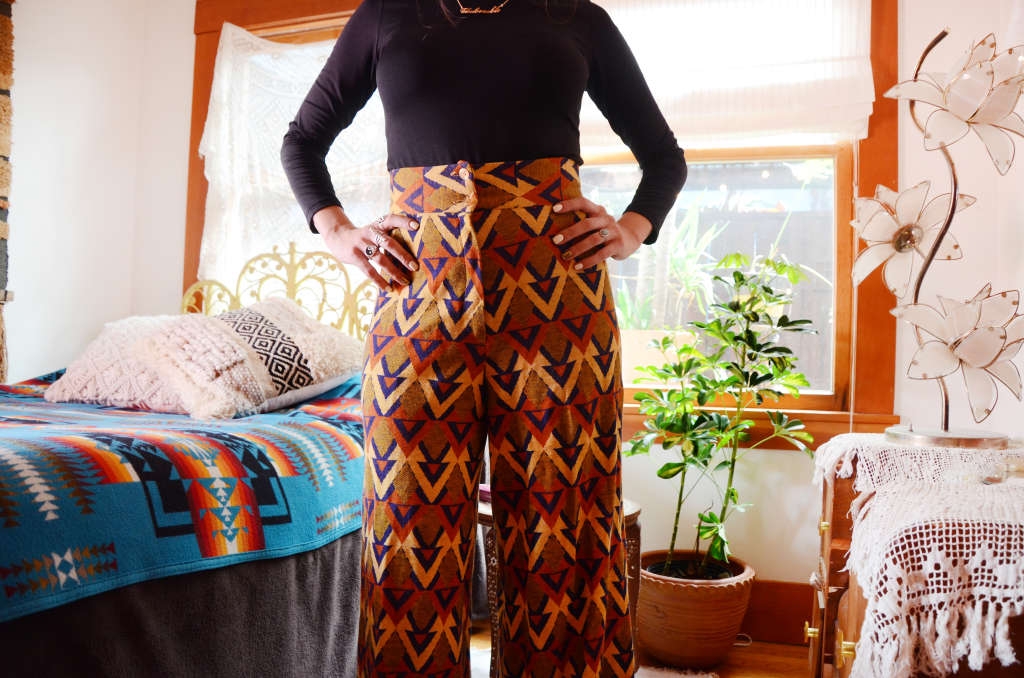 Conscious shopping is all the rage, and it's not hard to see why. Along with supporting ethical and eco-friendly clothing and furniture companies, shopping sustainably can help the environment (by cutting down on production waste), the economy, and the lives of workers who are unfairly paid.
It's no surprise then that more and more people are starting to smarten up about where they shop, even taking on sustainable shopping challenges to help spread awareness and make an impact. According to the 2018 Ethical Consumer Markets Report, the amount of people buying second-hand clothing for environmental reasons increased by 22.5 percent, which they attribute to growing media about the environmental impacts of fast fashion.
So for anyone considering shopping more sustainably this year, we rounded up a handful of ways to get started. From avoiding fast fashion to not buying new stuff at all, read ahead for five ideas for shopping more consciously in 2019.
1. Follow sustainable shopping accounts
Educate yourself on how to shop more sustainably by following ethical and eco-minded accounts on Instagram. For instance, @fash_rev—a global movement devoted to fairer, more transparent shopping—has a feed filled with facts, images, and links about conscious fashion. And @mrspress, a sustainability editor for Vogue Australia, shares plenty of facts, quotes, articles, and books that might pique your interest mid-scroll. Plus there are brands and boutiques like @revenvert, @zeromcornejo, and @studiooneeightynine that promote nothing but stylish and sustainable clothing—straight from the 'gram.
2. Give up fast fashion brands
As easy on your wallet as fast fashion brands seem, don't forget that the environment and the unfairly paid workers that make the clothes still pay a hefty price. Do yourself (and the world) a favor and research which brands are conscious or not—before you shop. Good on You offers ethical ratings and Done Good only sells socially and environmentally responsible brands. Say vamoose to the ones that aren't sustainable.
3. Shop sustainable brands
Money talks. If we all make the switch en masse, shopping from "slow fashion" brands and boutiques—the ones dedicated to sustainability—can make such an impact on the economy, the environment, and workers' lives. Brands such as Ethica, Hope Made in the World, and Pact produce ethically made and fairly traded goods that are built to last.
4. Buy only second-hand
Even sustainable, slow fashion brands can't compete with the tiny footprint of shopping locally for pre-owned stuff. Instead of blowing your next paycheck at the mall, hit up your local thrift or vintage store for gently used items that are good for the earth and the local economy. Prefer to shop digitally? No problem. Sites like Poshmark, ThredUP, and Etsy offer a solid assortment of second-hand steals that you can buy online.
5. Don't shop for new things at all
Here's a revolutionary thought: If you make use of the stuff you already have at home, you won't have to shop for new things at all. All over the world people are taking on "no shopping" challenges to show how easy (and beneficial) it can be to simply utilize what you own instead of buying new. You'll likely save lots of money and be doing the environment a major solid while you're at it. Even if you can't take on a whole "no shop" year, there are probably small places and moments—Christmas sweaters, a birthday-night-out outfit—where you can say no to something new. Borrow from a friend or make smart use of what you've got instead.