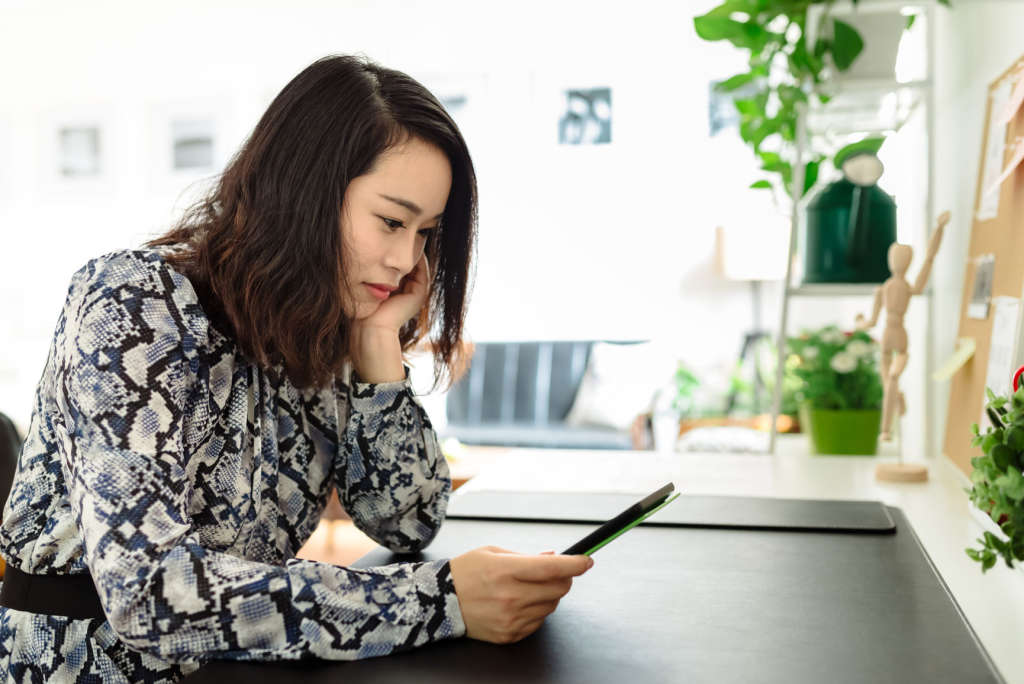 You can shop for just about anything online these days, from your groceries to shipping containers-turned-houses. So, when it comes to home buying, it only feels natural for digital natives to crack open the laptop to start shopping for a mortgage.
Once you tell Google you're in the market for a mortgage, oodles of comparison sites will pop up, eager to get to know you better with icebreakers like "what's your credit score?", "where are you looking to buy?", and "what's your price range?" Think of these as mortgage matchmaker sites, many of which are financially incentivized to link you with a lender.
Since purchasing a home is likely the biggest financial move you'll make, how can you know which sites can be trusted? Also, how accurate are they?
First things first, before you feed the sites any information, scour their footers and legal terms to make sure they have permissions or licensing to act as a lead generator. Pass over the ones that want your contact information right off the bat before even asking if you want to be connected to a lender. (Rude, right?)
To help debunk more mysteries behind mortgage comparison sites, real estate experts share their best tips for navigating them:
1. Be sure you're comparing apples-to-apples
Sure, it's tempting to pop online, answer a few questions about your financial situation, and start comparing mortgage rates. But it helps to do your homework ahead of time so you can best understand what you're comparing, says Brian Faux, CEO and co-founder of Morty, an online mortgage marketplace.
Before you start feeding the sites information, know what types of loans you qualify for and have a solid understanding of your financial situation, he suggests. How much money can you realistically put towards a down payment? Is your credit score up to date? Does a fixed-rate mortgage make the most sense for your situation?
"Each site offers something a little different," says Faux. "Once you've done your homework and are comfortable navigating the various terms and ways the costs are displayed, you should check out a few different outlets to make an apples-to-apples comparison."
Keep in mind extra costs like loan origination fees, appraisal fees, and title insurance costs. You'll end up comparing apples to oranges, for example, if you're solely focused on the lender with the lowest interest rate and overlook fees.
2. Find a comparison site that fits your needs
If you're just starting the process, sites like Credit Karma and NerdWallet can be great resources, says Faux. If you're looking to speak with someone in real time, LendingTree might be a good fit. Bankrate.com is good for browsing, too. Of course, Faux—who is with Morty—also recommends his own site, not just for comparison shopping, but also to get pre-approved for free.
3. Rates aren't set in stone
Comparison sites are a great resource when it comes to showing you different rates and mortgage options, says Faux. But rates shown on the sites shouldn't be taken as a bona fide offer, he warns.
"A big misconception we encounter with consumers is the belief that rates displayed on a simple search page are guaranteed offers," says Faux. In reality, you need to go through the loan application and qualification process before you lock in those rates, he says.
4. Don't rely too heavily on the "estimated monthly payment"
A mortgage is complex and varies person by person and deal by deal, says Alex Lavrenov real estate agent at Warburg Realty in New York City. Because of this, he's not likely to direct his clients to mortgage comparison sites. But, with that said, he knows prospective homebuyers are fascinated by the "estimated monthly payment" figures on websites like Zillow and StreetEasy. These tools can help get you in the ballpark, Lavrenov says, but don't base your budget on these figures.
"Those numbers can sometimes be deceiving as they often don't include things like homeowner's insurance premiums, various final interest rates and adjustments based on your personal finances, location specific fees, and other nuances," he explains. Also, expenses such as homeowner's association fees and property taxes can increase annually, driving up the amount of money you need to budget for your home.
5. Mortgage comparison sites aren't always intuitive
Simply put, the knowledge a banker brings to the table is unmatched by a computer, says Mihal Gartenberg, who also works for Warburg Realty. "They will know how to overcome potential hurdles before you even think to Google it," she says.
She recommends her clients work directly with a mortgage banker and shop rates with at least three companies before making a decision. If you need help getting matched with a mortgage banker, you can ask your real estate broker— they will have a good grasp of your financial situation, says Gartenberg.
While you may feel comfortable starting your home-searching process online, it's a good idea to get some help IRL and build up a real estate dream team of professionals who can help you do everything from negotiating mortgage rates to finding the right home for your budget.
6. Mortgage comparison sites can give you false hope
You might see a great rate on a mortgage site, but it doesn't mean you'll actually qualify for the rate or the loan program, explains Elysia Stobbe, author of "How to Get Approved For The Best Mortgage Without Sticking a Fork in Your Eye."
After you have applied for a loan, though, you'll get a Loan Estimate, which is more tailored than what you'd find on a loan comparison site. Lenders must legally provide you with the three-page form within three business days of receiving your loan application. This standardized document gets granular, telling you about the details of the loan you applied for. It delves into the estimated interest rate, monthly payment, total closing costs, information about estimated costs of taxes and insurance, and how the payments may change in the future. You'll also be alerted to important details, like whether there's a prepayment penalty. Since you'll receive the same form from each bank, it offers an apple-to-apple comparison.