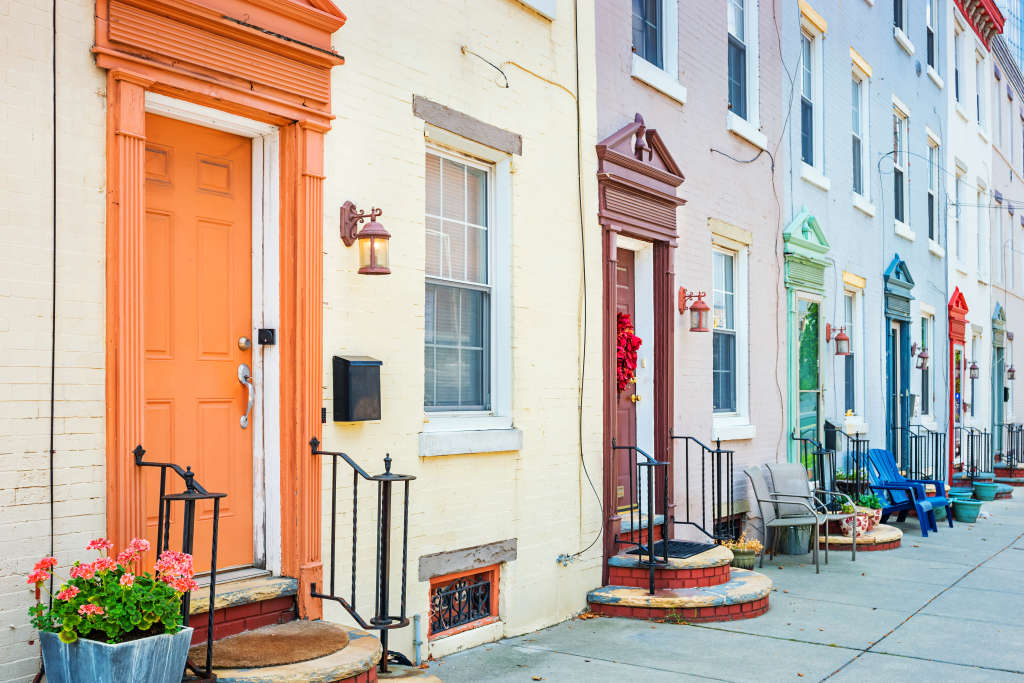 Though some people may consider a dream home to come with a garage, hardwood floors, and the most quiet neighbors in history, truth be told, simply owning a home could be a millennial dream come true for some.
According to a 2015 "Millennial Homeownership" report from the Urban Institute, a Washington, D.C.-based think tank that does economic and social policy research, the biggest factors holding millennials back from homeownership were delayed marriage and, of course, student loan debt. The report says that the homeownership rate of millennials is about eight percentage points lower than that of two prior generations (Gen X and Baby Boomers) when they were in the same age bracket.
Yet, despite all of this, millennials still want to become homeowners—and 36.8 percent of them already are, according to third quarter of 2018 data from the U.S. Census Bureau data. If you're in the 63 percent who don't own property, you may be interested in hearing from fellow millennials who accomplished the seemingly impossible. I've talked to five different millennial homeowners to see how they did it. (Just a caveat, these are first person stories — not necessarily financial advice, so talk to a professional to see what works for you!)
First up, Ashley Coleman, 32, who works in the music industry:
(Image credit: Courtesy of Ashley Coleman)
How I bought my first home:
Coleman and her husband, a music producer, both work from home. They knew it was time to find a new home as they were outgrowing the two-bedroom apartment they rented.
"We needed more space and knew that we should jump in the housing market before prices continued to soar," says Coleman, who was 31 when she and her husband bought their first home.
After looking at 10 to 15 homes, they purchased a row home in Philadelphia, Pennsylvania. While the sizable bathroom and finished basement are great, Coleman has a special appreciation for the stone-front exterior and tree-lined streets.
Here are a few of her home-buying tips:
Consider if borrowing from your 401K is right for you
Coleman and her husband cut costs like cable. They had some money socked away because her husband's music was featured in a movie. To help shore up the down payment, Coleman turned to her 401K that she had been contributing to for eight years. "I was able to tap my 401K for the last little bit we needed to get over the hump," she says. She figured borrowing a small sum from her retirement would help her build long-term wealth. If you have a Roth IRA, you can withdraw up to $10,000 penalty-free to buy your first home.
Note: This is the decision that worked for Coleman and her husband. Consider speaking to a financial planner about the right long-term savings plan for you.
Explore your loan options
Coleman and her husband originally looked into a housing program that advertised no closing costs and no personal mortgage insurance, or PMI. But despite coming overly prepared with the needed paperwork, the program was disorganized, the counselors gave conflicting advice and the process was slow. They took advice from their real estate agent and explored a more conventional loan process. They ended up going with a Federal Housing Authority loan.
Prepare for heartbreak
"The biggest lesson I like to pass along is that the house is not yours until you have the keys," Coleman says. "You fall in love with a home, but a lot can happen between putting an offer in and actually closing."
Coleman says they lost their first house because of an appraisal issue, but it worked out for the best.
"It's a long process, and I learned to be diligent but not to get too ahead of myself," she says.
Check back tomorrow to read another millennial story!