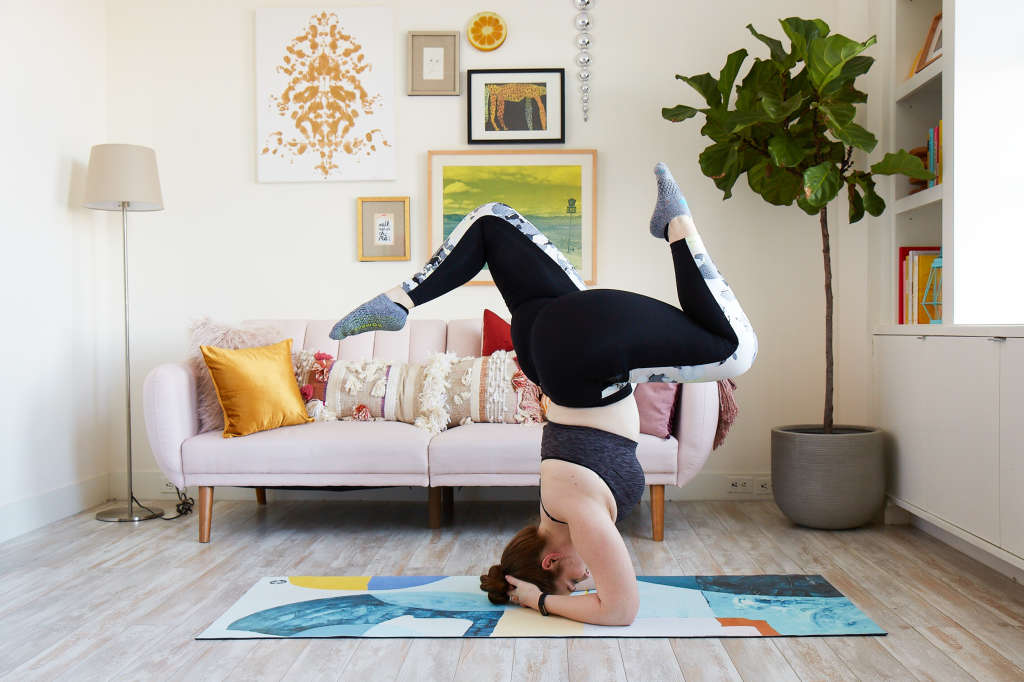 With a new year comes new goals and fresh motivation to pursue all things health and wellness. Whether you're trying a new home workout (cycling bikes, anyone?) or kissing that mid-day slump goodbye by focusing on a new form of nutrition, now is an opportune time to renew your focus on what it means to be and feel well. But with no shortage of (sometimes schticky and expensive) wellness trends inundating us from all angles, it can be difficult to determine what might be worth trying.
Curious which trends are most likely to stick around and make a positive difference in your life this year? We chatted with some of the internet's top wellness influencers, who shared their favorite trends of 2019.
Less is More
2019 is all about paring down—going back to the roots of what makes you feel good. You don't need to spend a bunch of money or take 25 herbal formulas to "be well." Focus on a few key wellness practices that you've seen the best results from. For me that's getting plenty of sleep, feeding my body whole foods, drinking plenty of water (I try to sip 3 liters a day!), and exercising and meditating daily.
Prioritizing Mental Health
Mental health will be seen as equally important to physical health this year. Just as we seek out workout classes that best suit our body, people will begin to vocalize the need to seek out mental health practice that suits their life stage or current roadblocks and hurdles. I see the stigma surrounding therapy to continue to lessen, and self awareness to grow. As we become more self aware as a society, spirituality and self betterment will become more normalized. There are a handful of mental health startups popping up—from those that support employees at companies in getting easy access to care as well as getting therapy via online portals. This is a trend I see continuing to grow and flourish—which is awesome.
Meal Prep
Our absolute fave wellness trend of 2019 has been all things meal prep. We love meal prepping on Sundays to gear up for the coming week, and are big believers that you don't need a ton of time or expensive ingredients to whip up healthy meals for the week. Whether that's prepping a batch of overnight oats in the fridge ready for weekday breakfasts, or having slow cooker freezer meals on hand for quick dinners at home, meal prepping has been such a lifesaver for our busy lives.
—Lee Hersh, Emily Richter, and Linley Richter of Fit Foodie Finds
Food/Prep Delivery Services
I have never been a chef, I didn't get that gene from my grandmother; however, anything that makes me feel like a Michelin star chef and supports well balanced meals makes me really optimistic about the year. The practice of consistency and awareness is essential to our overall wellness.
—Dr. Chelsea Jackson Roberts of @chelsealovesyoga
(Image credit: Studio Firma/Stocksy)
Ditching Devices
In the age of digital, where we spend most of our waking hours staring at a screen, it is more important than ever to connect to nature, and to ourselves and our soul. In 2019, there will be a shift from a digital inundation to a back to the basics mindset. Detaching from our devices and earthing, or spending time in nature, and allowing space for stillness so our nervous systems can finally calm and reset. Once centered, journaling or writing in the The Moon Diva's Guidebook can facilitate a deeper alignment and knowing of our soul's desires.
—Chelsea Poling, founder of Rose Botanica
Animal Flow Workouts
Leaders in the fitness industry are diversifying their workouts with animal flow. Weight training, HIIT and kettlebells are killer ways to train, but they can leave you stiff, injured, and in sympathetic overdrive if you don't find ways to balance your energy output. Animal Flow is a unique style of training that is a ground based workout and is designed to help you connect you to your inner 'human animal.' By controlling the body using locomotive movement, stretches, and tempo control you can improve flexibility, strength, power and reduce the stress load one the bod. And you look pretty rad doing it, too!