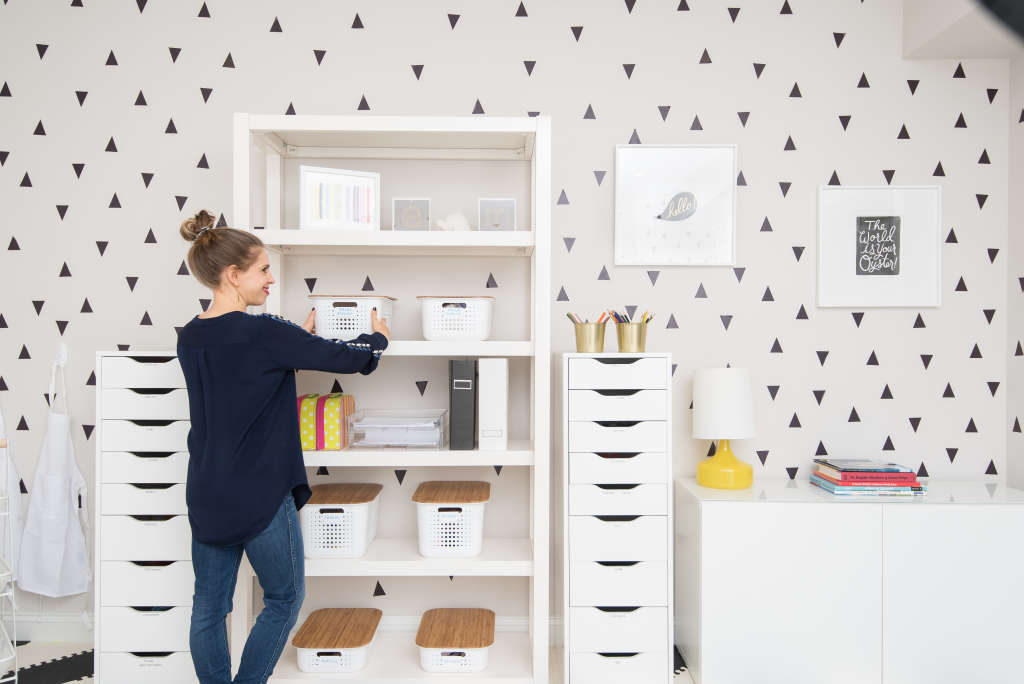 I bet I'm not alone in struggling with keeping my home and life organized. While I participate in Cures, have asked myself if objects spark joy, and am trying to stick to a "one in, one out" rule, I still find myself wondering where I'm going wrong in my home organizing journey.
---
"Being and staying organized should be a way of life and can be."
---
Rachel Rosenthal is the mother of identical twins, a busy entrepreneur, and an expert in home organizing. Earlier this week, she provided some behind-the-scenes images of the house she shares with her family—a sort of home organization tour—where she also revealed some of her "dos" and "don'ts" of home organizing. I also asked her what she thinks is the most common misconception about decluttering. In other words, what do most people get wrong when it comes to getting their home organized?
"They think it is the same as cleaning and tidying up and that it is a one-time event," wrote Rachel. "Being and staying organized should be a way of life and can be."
So how exactly does one go about staying organized after a big decluttering and tidying session?
"I always advise putting systems into place that work for you and your lifestyle," she says. "For example, if you don't like to color code your clothing and it takes too much time, don't do it. Every couple of months, revisit the systems you are using and your spaces to make sure everything is working for you."
---
"Start small, have a partner there with you, make it as fun as possible."
---
If you're still feeling overwhelmed by the prospect of figuring out those systems that work for you, don't worry. There are actually two things you can do every day to stay more organized, according to Rachel:
Put things back where they belong once taken out.
Manage mail and papers as they come in
Thanks Rachel!