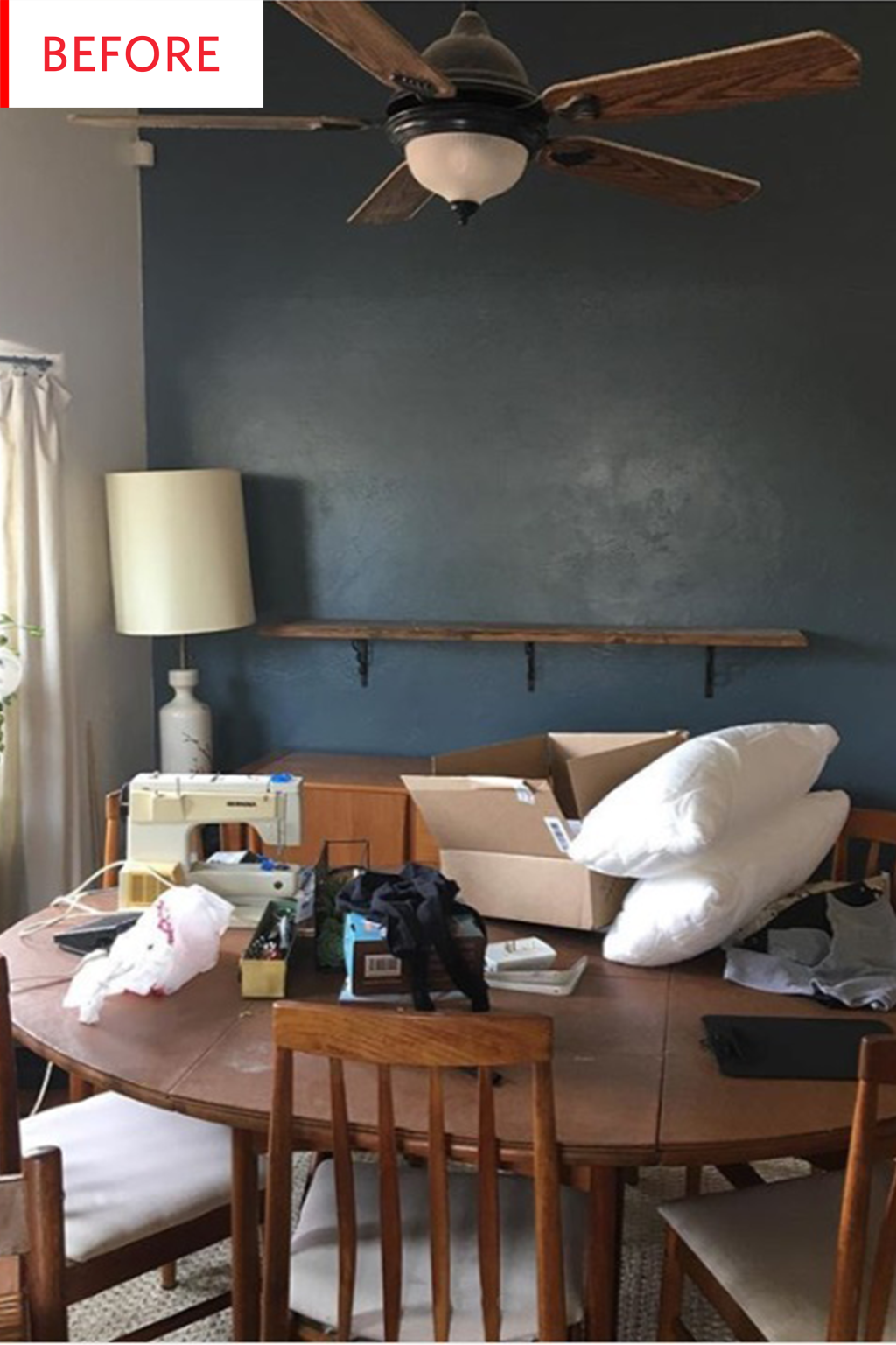 This dining room had so much going for it—moody accent wall, nice wood table, gorgeous chairs and credenza, plenty of daylight, enviably high ceilings—but after a light makeover, it's quite a bit brighter and fresher.
Christina Marie Amundson—The Inherited Home on Instagram—achieved a dramatic makeover by making just a few smart changes. The rug, lamp, wooden shelf, credenza, and chairs are the same; all that Christina altered are the table and wall color, with added art and an air plant. While some folks will always dislike white walls, here the pale paint makes so much sense and unifies the creamy white rug, chair cushions, and lampshade.
The room as a whole is wonderfully versatile: refined enough for formal dining, simple and comfortable enough for everyday meals. It has understated elegance and plain beauty.
The new art is so serene and manages to totally evoke a wild, southwestern feeling without interrupting the peaceful expanse of the wall. And in a novel and successful arrangement, the horse art is hung on the wall while the cactus piece leans against it.
The new table is beautifully simple, with detailing that really shines in such a minimalist space. It could be lost in a busier room—or add to an already-existing sense of clutter—but here it is fascinating and cool.
Thank you, Christina Marie Amundson of The Inherited Home!