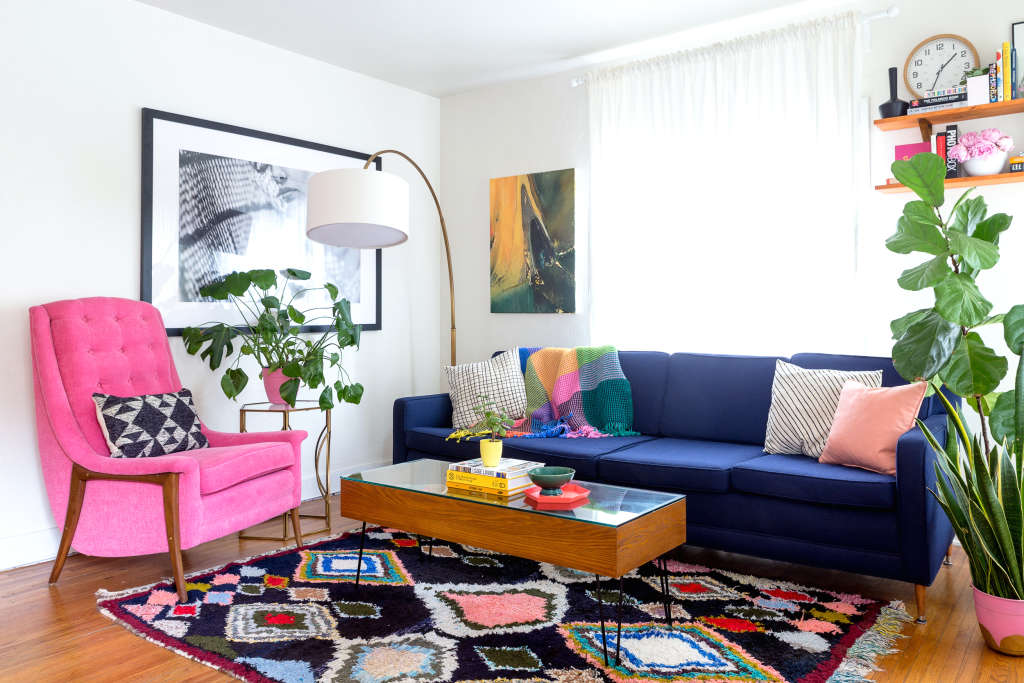 Checklists and chore charts are great ways of staying on top of your everyday housekeeping. And for all the things that a weekly plan can't cover, we have spring cleaning on the calendar to remind us to do the deep cleaning that our regular routines overlook.
The January Cure isn't about cleaning every nook and cranny of your space (again, we have spring cleaning for that) but it is supposed to set you up with good home habits that make it easier to take good care of your home, and by extension, yourself. One such habit is making sure the parts of your home that matter most to you—the ones you use most, or see most often—get a little extra love, more than just once a year. So we're targeting the sofa with today's Cure assignment: We're going to fluff the pillows, vacuum the cushions and shower your favorite comfy spot with attention.
If your favorite seat isn't a sofa, adapt the assignment to deep clean whatever sort of space yours is. Whether that's a chair, the bed, or wherever you tend to plop down at the end of the day.
If you're feeling really inspired, you can move on and repeat the routine on any other sofas or cushioned chairs in your space. Or set a calendar reminder to do the same thing again in a few months from now. Or just stop here—that's great too.
When you're done, settle in to your new, clean, and comfy sofa and drop us all a comment to let us know how the Cure "sofa day" went for you!
Apartment Therapy supports our readers with carefully chosen product recommendations to improve life at home. You support us through our independently chosen links, many of which earn us a commission.