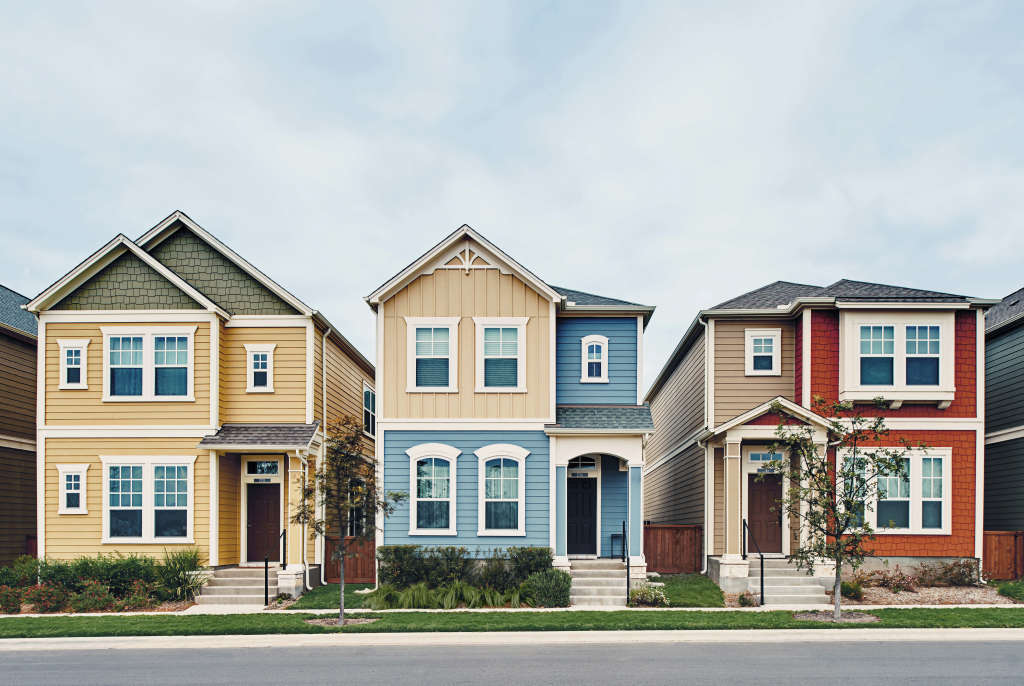 According to a 2015 Urban Institute report, delayed marriage and student loan debt are the biggest factors holding millennials back from buying homes. But though the path to homeownership is rocky, many millennials still want that "American Dream." In fact, according to the Census Bureau, nearly 37 percent of them already own homes.
If you feel like owning your apartment or a home seems out of reach, you might want to hear the stories of your fellow cohorts who have become homeowners. We've heard from Ashley Coleman, who shared her experiences with borrowing from her 401K and getting an FHA loan, and Billy Lyons, who kept his costs low while saving up for a downpayment by first living at home and then renting affordably. Today, Lauren DiTullio, 27, shares her experience. (Just a caveat, these are first person stories—not necessarily financial advice, so talk to a professional to see what works for you!)
(Image credit: Courtesy of Lauren DiTullio)
How I bought my first home:
DiTullio and her fiancé live with her fiancé's brother, who uses a wheelchair, so finding an accessible home was a top priority. Prior to purchasing their home in the Jamaica Plain neighborhood of Boston, they were renting an apartment together in a new, fully-accessible apartment building. They wanted to own a home, though, to make sure they had a permanent residence that would fit her future brother-in-law's needs. They also didn't want to worry about big rent hikes. Before they started the home-buying process, they took a first-time homebuyer class.
DiTullio worked with Kate Ziegler, a Realtor with Arborview Realty in Boston, Massachusetts.
They now live on the first floor of a recently-renovated two-family home with hardwood floors and big windows. At a little under 1,000 square feet, but well-laid out, it doesn't feel small. "The living area has a beautiful fireplace, and though it no longer works, we love the aesthetic of it," DiTullio says.
Here's some advice from DiTullio and her agent Ziegler:
Find the right agent
"It took us months to find the right agent, and my biggest advice to anyone buying a home is to invest that time," DiTullio says. Be sure your agent is your best advocate, she says. She peppered Ziegler with 100-some questions throughout the process and appreciated her real estate agent's expertise and empathy.
Don't rush
Yes, you may feel the need to act fast, especially in competitive markets, DiTullio says. But don't rush the process and waive your inspection or let questions go unanswered: "There is always time to get your questions answered and time to come to a mutual understanding with the seller's team," she says.
Go to open houses
Start attending open houses early on, Ziegler suggests. "Millennials, myself included, are really comfortable browsing real estate listings and tracking sales online, but getting used to evaluating homes while looking past sellers' stuff takes some time," she says.
Look into first-time homebuyer programs
DiTullio's fiancé's mom owned a small condo that was designated affordable housing. After she passed away, the condo was sold, and DiTullio, her fiancé, and his brother were able to use the money for the down payment.
They also came across first-time homebuyer programs. "Taking the time to research those kinds of programs could make a huge difference for young people in a more typical situation where they are saving from scratch to buy a home," she says.
Remember you're not searching for a 'forever home'
Chances are that you will eventually move on from your first home: "Don't put so much pressure on yourself to find and afford your perfect forever-and-ever home," Ziegler says. "Afraid you'll decide you hate the suburbs after all? Worried you'll buy a perfect condo for yourself, then meet your soulmate? Deep breaths; it's a big deal, but it's not forever."
Check back tomorrow to read another millennial story!