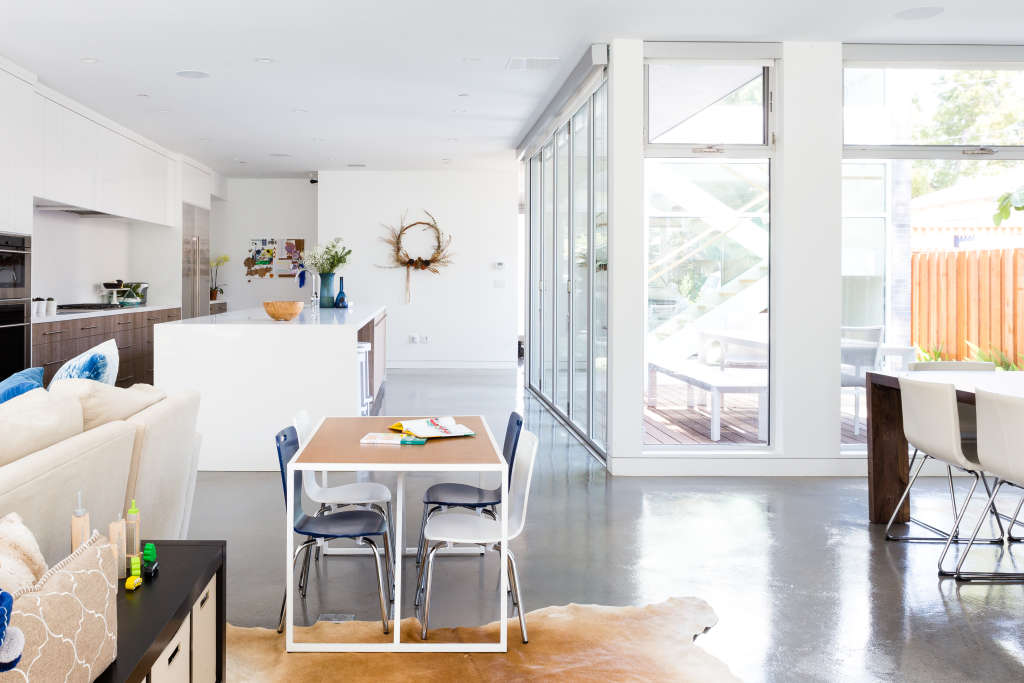 The January Cure is all about refreshing and organizing your home for 2019. We tackle one assignment each weekday throughout the entire month. It's not too late to sign up, and you can visit the Cure page to catch up with the assignments so far.
All the proverbial advice about "an ounce of prevention" and "an apple a day"? It all means the same thing. Really small efforts to check in with yourself—or your home, in the context of what I'm writing about today—will help prevent bigger problems in the long run.
And truly, investing just three minutes each day into your home will make sure you feel in control of your space all the time. So you can focus your energy on bigger and better things.
Today's Cure assignment is designed to be a quick one, so let's get on with it…
Today's Assignment: Do a 3-Minute Surface Sweep
Take a few minutes from your day to clear and clean your less-than-tidy surfaces.
To make this really actionable, just choose one room in your home where the surfaces could use some attention. Set a timer for three minutes and dive in!
Work around your tabletops, countertops, or shelves, scooping stuff up as you go. Gather together anything that's out of place and put it where it goes; glasses and mugs to the sink, magazines in the rack, junk mail in the trash… you get the idea. Work with intention and work fast, hustling to tidy up as much as you can until the timer runs out. Then stop.
If you have time, and want to move on to another room's worth of surfaces, that's cool. But keep your eyes on the prize: This exercise is just a quick pick up—not a full-on room cleaning binge.
If you dedicate a few minutes a day to the task, this simple habit will become your most effective weapon against creeping clutter. Set a reminder to start doing this quick boost every day for a couple weeks, and notice how much better you feel about your space day to day.
Of course, everyone's home life is different. If three minutes doesn't seem to be enough time to feel good about what you're getting done, feel free to bump it up by a minute each time until you hit the sweet spot. But no matter what, definitely keep it under 10 minutes. This is a quick daily habit to slip into your life to make it easier, not another dreaded task for the already too long to-do list.
Once you're done, come back and let us all know how you feel. And if you've done the Cure before and already know the magic of the surface sweep, I'd love to hear your experiences!