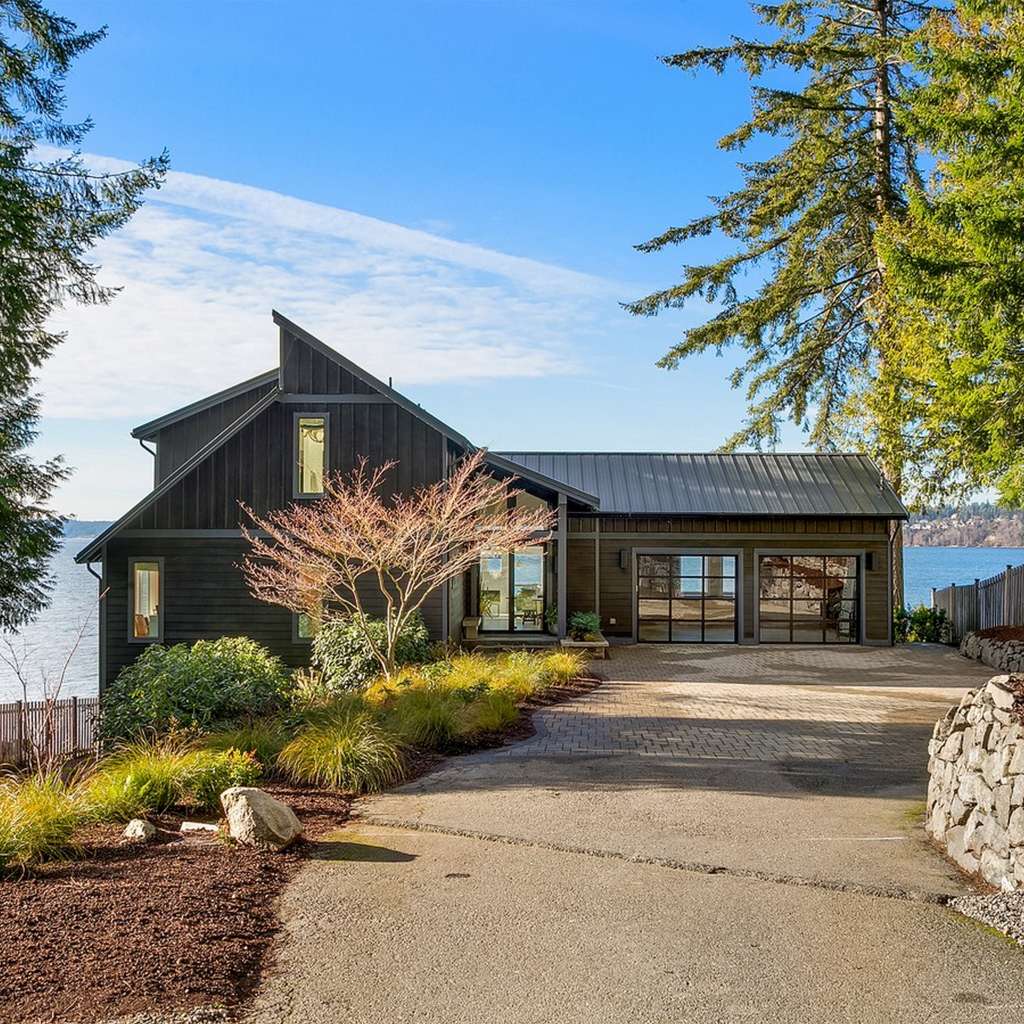 It's one thing to own a luxurious home, but real estate dreams reach peak fabulosity levels when your residence is HGTV-approved. Such is the case with this marvelous property in Gig Harbor, Washington, that is officially on the market after being the network's coveted prize of Dream Home 2018.
At 3,591 square feet, the four-bedroom, three-and-a-half-bath coastal home sits on 1.2 acres and has all the fancy fixings you'd expect, thanks to the various upgrades it received in advance of earning its dreamy accolade. On the breezy main level, the open floor plan includes a spacious living area with a chandelier and gas fireplace. The kitchen features a huge island, along with top of the line appliances and a custom pantry. Also on the lower level is the half-bath, which features floor-to-ceiling custom tile work. Capping off the downstairs area are one of the home's two master suites, two additional bedrooms, a media area, a wine fridge, a wet bar and a custom covered deck with large dining table and fire pit. The area also has stairs that lead to the waterfront for a quick dip, a boat ride or any other form of water entertainment.
The upper level contains the main master suite, which features an attached five-piece bath, vaulted ceilings, a custom-made walk-in closet and a sitting area that's perfect for taking in views of the sunset.
It's not all that surprising that the pricey prize has hit the market. A survey of past winners shows that only six of 21 (as of 2018) had lived in the home for more than a year. While a dream home is nice, it also comes with a hefty tax bill, we reported last February.
The asking price for the Pacific Coast dream home is $1,899,000. For more information on this real estate rock star of a residence, view its complete profile over at Sotheby's International Realty.