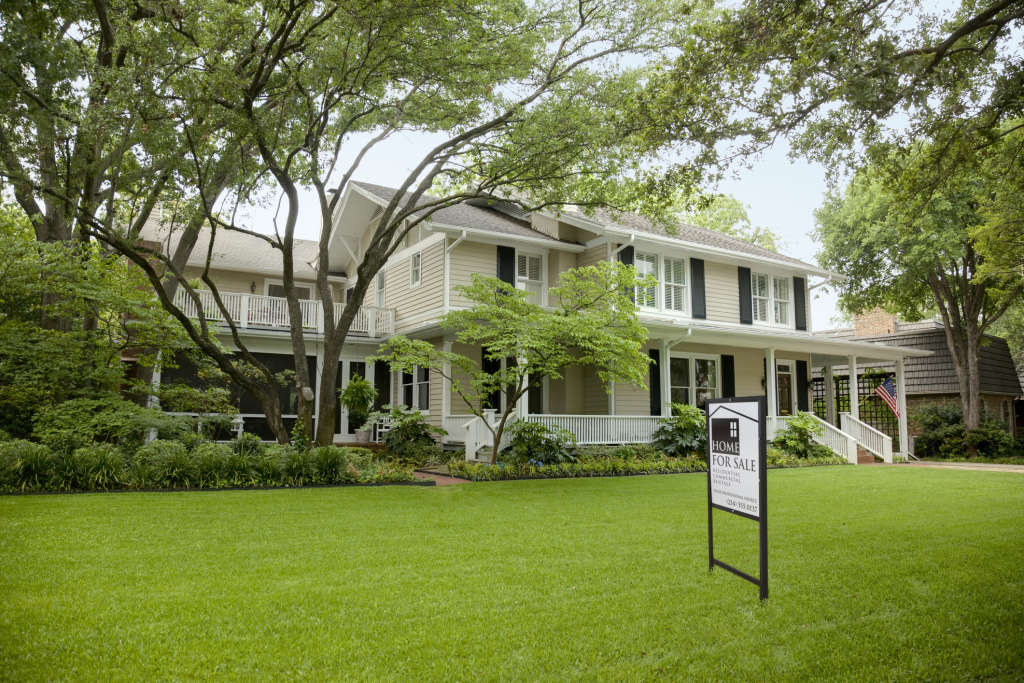 According to a 2015 Urban Institute report, delayed marriage and student loan debt are the biggest factors holding millennials back from buying homes. But though the path to homeownership is rocky, many millennials still want that "American Dream." In fact, according to the Census Bureau, nearly 37 percent of them already own homes.
If you feel like owning your apartment or a home seems out of reach, you might want to hear the stories of your fellow cohorts who have become homeowners. So far we've heard from Ashley Coleman, who shared her experiences with borrowing from her 401K and getting an FHA loan; Billy Lyons, who kept his costs low while saving up for a down payment by first living at home and then renting affordably; Lauren DiTullio, who worked hard to find the best agent that would help her find an accessible, affordable starter home; and Krystal Covington, 34, who saved up money in an affordable city before moving to a more expensive one. For our last installment, Rory O'Reilly, 34, shares how patience, diligent savings, and a move to the suburbs helped him and his wife afford their home. (Just a caveat, these are first person stories—not necessarily financial advice, so talk to a professional to see what works for you!)
(Image credit: Courtesy of Rory O'reilly)
How I bought my first home:
O'Reilly is an assistant project manager for a construction and development firm and Grayson, his wife, is a high school teacher. They were living in a studio on New York City's Upper East Side when they were married and knew they needed more room because they wanted to have children. They now have two kids: a 15-month-old and a newborn.
"Given the price of real estate in the city, we knew that meant relocating to the suburbs," he says. The couple settled on Port Chester in Westchester County, because he was working nearby, had grown up nearby, and they liked the easy access to the city.
"It was also getting a lot of positive press at the time about being an up-and-coming town, so we figured it might be a good investment," O'Reilly says.
Related: Is It Cheaper to Live in the City or the Suburbs?
As for the home itself, O'Reilly loves that the living room has a balcony with a big, sliding glass double door that lets in a lot of natural light. Also, it was one of the few two-bedroom apartments he and his wife looked at that also had two bathrooms, a big perk when it comes to getting ready for work in the morning, managing bath times, and hosting family and friends.
O'Reilly was 31 and his wife was 30 when they purchased their home. Now that the couple has two kids, they are outgrowing their two-bedroom starter home and want to move again in the next two years. The ways they're planning to afford the upgrade are very similar to the techniques that helped them save up for that initial down payment.
Here's what he considers best tips for millennial first-time homebuyers:
Don't overextend yourself
Make sure you're including upfront costs, like moving, closing costs, and furnishings in your budgeting.
Build your credit by paying your credit card balance in full each month
If you can't do this, at least keep your balance below 30 percent and know when the credit card company reports to the credit bureaus.
Related: Money Mistakes That Will Make It Really Hard to Buy a Home One Day
Save for a down payment
O'Reilly says he and his wife had been saving for five years—just a little quicker than the average renter saves for a down payment. Their wedding did help them reach their savings goal. "We were fortunate enough to be able to put all our cash gifts toward the down payment," he says. Worth noting: Being married does increase the likelihood of homeownership by 18 percent, according to the Urban Institute.
Set up auto-withdrawal
O'Reilly has an auto-withdrawal that moves money from his checking account to an investment fund each week. "This makes saving pretty effortless and it feels great to watch the balance grow," he says.
Related: Think You're Saving Money? Not Really
Save tax refunds
He and his wife put their tax refunds into their "home-buying fund."
Stick to a budget
"We carefully built a budget based on our set expenses, like mortgage, car payment, daycare, and groceries, and left ourselves a little to play with each week for dinners out, clothes, etc," he says.
Thanks for following along! If you feel ready to begin your own home-buying journey, check out our 10 commandments of house hunting!