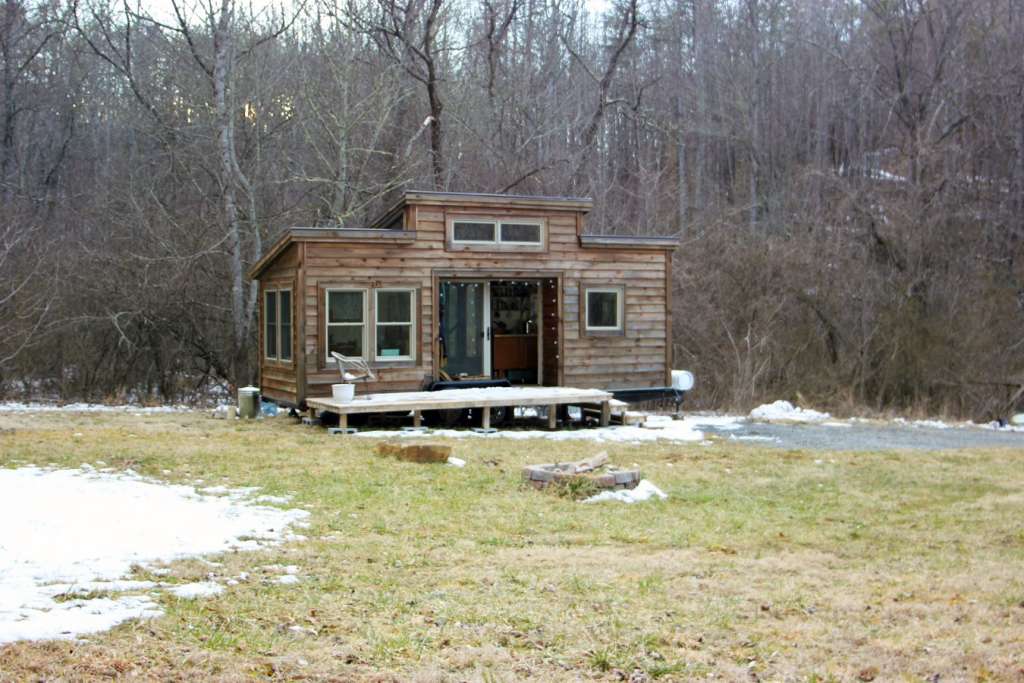 Embracing the tiny house lifestyle inevitably means forgoing some comfort and convenience. Compromise comes with the territory. In exchange for a small mortgage and freedom of movement, you give up space and material possessions. Some would argue that's no hardship, but others might miss certain benefits of a traditional home—say, a washer and dryer?
Tiny house builders have answered the call, designing small spaces that still manage to pack in features you'd find in regular-sized homes. Here are six homes that are all quite livable, despite their tiny footprint.
For what is essentially a very small box on wheels, this tiny home looks surprisingly bright and spacious. It might have something to do with the glass doors and big windows on all sides of the structure, but the nicely designed open layout certainly helps let in all that light. The Mooloolaba 7.2 is from Aussie Tiny Houses and sleeps up to four people.
For some people, a long hot bath at the end of the day is a non-negotiable. Rewild Homes makes a tiny house with a full-size tub, which gives you all the comforts of a large bathroom. You can see the rest of this home, called the Kestrel, here.
One thing that frightens me about tiny homes is the whole upper level loft situation—ladder rungs or lily pad stairs look like a precarious way to get in and out of bed each day (not to mention when you have to use the bathroom in the middle of the night). I'm always impressed when designers manage to fit in a full staircase that looks safe and secure, complete with railings.
Mustard Seed Tiny Homes builds The Everest, a model that starts at 28 feet and can be expanded and customized to suit the owner's needs. What makes this one so livable is the full-size bedroom closet—something you rarely get in a tiny home. The double sliding doors keep it compact and don't take away from the room's already tiny footprint.
Entertaining in such a small space is a challenge, to say the least. This tiny house from Modern Tiny Living fits a full sectional sofa, instead of the more common narrow bench. The U-shaped furniture is also nice for sprawling out yourself, long after the guests go home. Unlike a traditional sunken conversation pit, however, this one is raised to make room for storage underneath.
If you live in tiny quarters, the outdoors is a valuable part of your living space. This home from Perch & Nest has a covered patio deck so you can dine al fresco, even if it's raining outside.
More Popular Tiny House Posts: