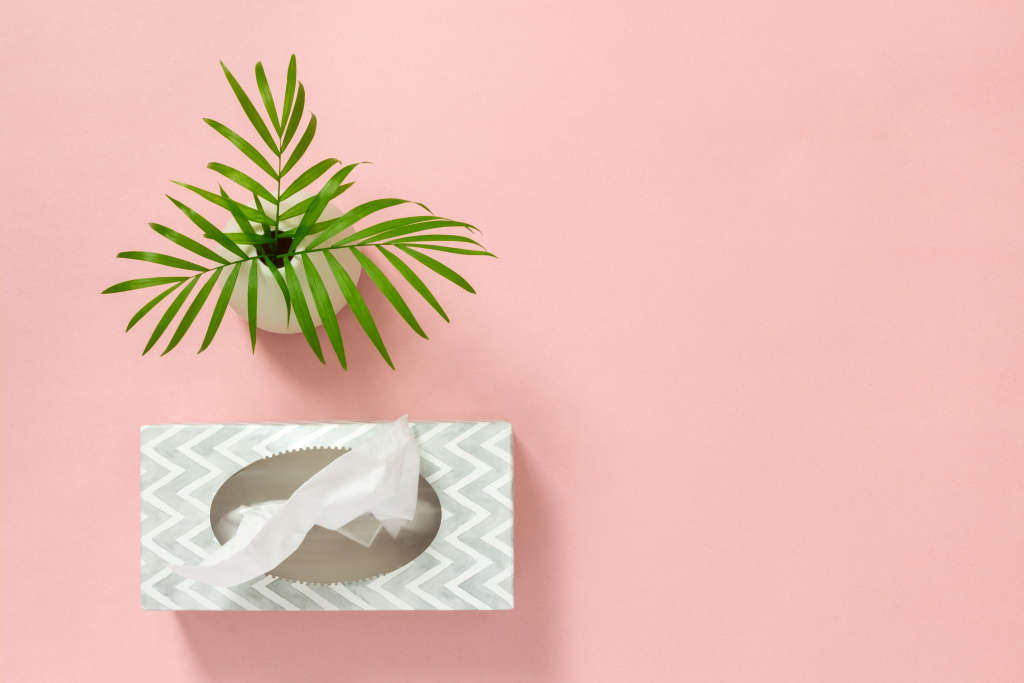 Sometimes you just need a good cry—whether it's because we've begun the long, steady march through winter, or because of the current state of world, or because that idiot on Bumble hasn't texted you back and you thought you had really hit it off. A good cry is necessary for the soul.
Thankfully, the era of streaming makes tackling this endeavor much easier. Should you need a little help in achieving your catharsis, you have a bevy of screen options to choose from to help coax those tears from your eyes. To maximize your crying time, we dug up eight movies currently streaming on Netflix that are sure to bring on the waterworks. Take a look at the list below, head over to Netflix, and let it out, girl. You need this. We all do.
"Roma"
Kill two birds with one stone by watching director Alfonso Cuarón's black and white Spanish language film "Roma." You'll be making headway on your "Movies to See Before the Oscars" list—this film is nominated for several Academy Awards this year—while also giving your tear ducts a workout. If you're not moved by the story of Cleo (Yaritza Aparicio), a maid in 1970s Mexico City who forms a special bond with the family she works for while dealing with some devastating personal turmoil, you will be by the stunning visuals.
"The English Patient"
How about an Oscar-winner from the past? If quiet, artsy films aren't your thing, maybe a sweeping romantic war epic will be? Based on the novel, Anthony Minghella's Best Picture drama jumps back and forth in time to tell the story of the ill-fated love affair between Count Almásy (Ralph Fiennes) and Katharine Clifton (Kristin Scott Thomas) in the Sahara Desert. It all ends in tragedy—terrible for them, but great for anyone who needs a good cry.
"Atonement"
Into tragic romances adapted from novels? Try this Best Picture nominee based on Ian McEwan's novel. The majority of the film takes place during World War II and stars Keira Knightley and James McAvoy as Cecilia and Robbie, lovers ripped apart by a lie told by Cecilia's younger sister Briony (Saoirse Ronan in her first Oscar-nominated performance), who spend much of the movie trying to find a way to be together again.
"Lion"
I'm tearing up just thinking about this one. "Lion" is based on the true story of Saroo Brierley (played as a child by Sunny Pawar, who you will fall in love with, and as an adult by Dev Patel, who you are most definitely already in love with), who was accidentally separated from his family in India and adopted by an Australian couple (played by Nicole Kidman and David Wenham). At the age of 25, he uses Google Earth to locate his birth mother. The performances in this film will gut you …so, good luck, I guess?
"Coco"
Yes, I wept watching an animated child's film. Really, who hasn't? This gorgeous Pixar film follows Miguel, a child who gets stuck in the Land of the Dead on Dia de los Muertos and learns the importance of family, both past and present. You will weep when Miguel's great-great grandfather sings the Oscar-winning song "Remember Me" to his little daughter, the titular Coco, before he leaves his family. You'll weep when Miguel sings that song to his great-grandmother Coco to help her remember her father. At least the tears aren't all ones of sadness, though—this is a bittersweet cry.
"Dumplin'"
Let's ride this bittersweet train, shall we? Based on Julie Murphy's YA novel of the same name, "Dumplin'" is the story of Willowdean (Danielle Macdonald) and her beauty pageant-obsessed mother Rosie (Jennifer Aniston). Willowdean enters the local pageant to prove to her mother that they are meaningless, but the friendships she forms and the lessons she learns about herself prove otherwise. You'll cry tears of sadness as Willowdean and her mother mourn the loss of Will's aunt and role model, you'll cry tears of joy as Willowdean realizes her worth, and you'll cry tears of triumph any time you hear "every body is a beach body."
"Irreplaceable You"
This Netflix original isn't the best film of the bunch, but when it comes to crying, it certainly gets the job done. I mean, the movie starts with the protagonist Abbie (Gugu Mbatha-Raw) letting the audience know that she dies and then spends the rest of the film trying to find her fiance Sam (Michiel Huisman) someone to fall in love with after she receives a terminal cancer diagnosis. Just because you know how it ends doesn't mean you'll cry any less.
"Other People"
Director and writer Chris Kelly based the film on his own experience with his mother's cancer diagnosis, which makes it sound like the whole movie is a sobfest, but "Other People" will make you laugh and cry in equal parts. David (Jesse Plemons) leaves New York and moves back to Sacramento to take care of his dying mother, but Kelly tells the story with such a loving, authentic voice that's funny and sad at the same time. Molly Shannon's performance as David's mother Joanne will rip your heart out.