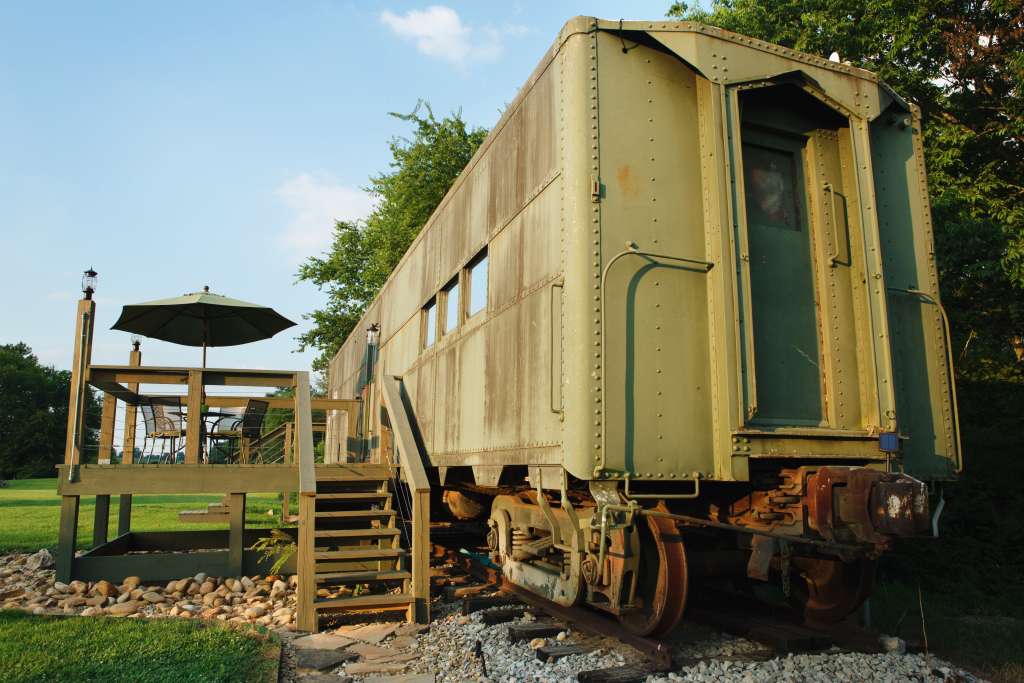 According to well-traveled individuals, it takes a bit of skill to ensure that you sleep well on sleeper trains, but one way to avoid those problems is to try catching some ZZZs in a vehicle that doesn't move like a fabulous train car tiny house.
Anyone who suffers from motion sickness (plus those who don't) will be happy to board Platform 1346, a former World War II-era troop car-turned-vacation rental near the Smoky Mountains in Maryville, Tennessee.
Nearly eight decades ago, the car began its tenure as a kitchen for cooks in the US Army. After a brief break from the duty, the train car then served a stint in the Cold War during the 70s, where it functioned as a mobile command car before retiring in 1988. After being auctioned off in 2005, the train car's owner dedicated eight months to completely gutting and renovating it into a cozy space that now accommodates vacationers from all over.
Inside Platform 1346, white walls and hardwood flooring give the space a natural feel. Large windows allow ample amounts of natural light to illuminate the space. There's a queen-sized bed and a queen-sized pull out sofa bed that can comfortably accommodate up to four guests. Additionally, the space contains a well-equipped kitchen, complete with cookware and appliances. The cushy digs also come with a bathroom that has a clawfoot tub, plus there's also free WiFi available along with a streaming TV. The train car is accessed by a flight of stairs; a single stair leads to the bathroom. There's also a fish pond and a fire pit located on the six-acre property.
Surprisingly, options are aplenty if you're interested in booking a stay in a train car-turned-vacation rental. But if you want to start with Platform 1346, check out its Airbnb listing, where it currently has a 5-star rating and rents for $131 a night.