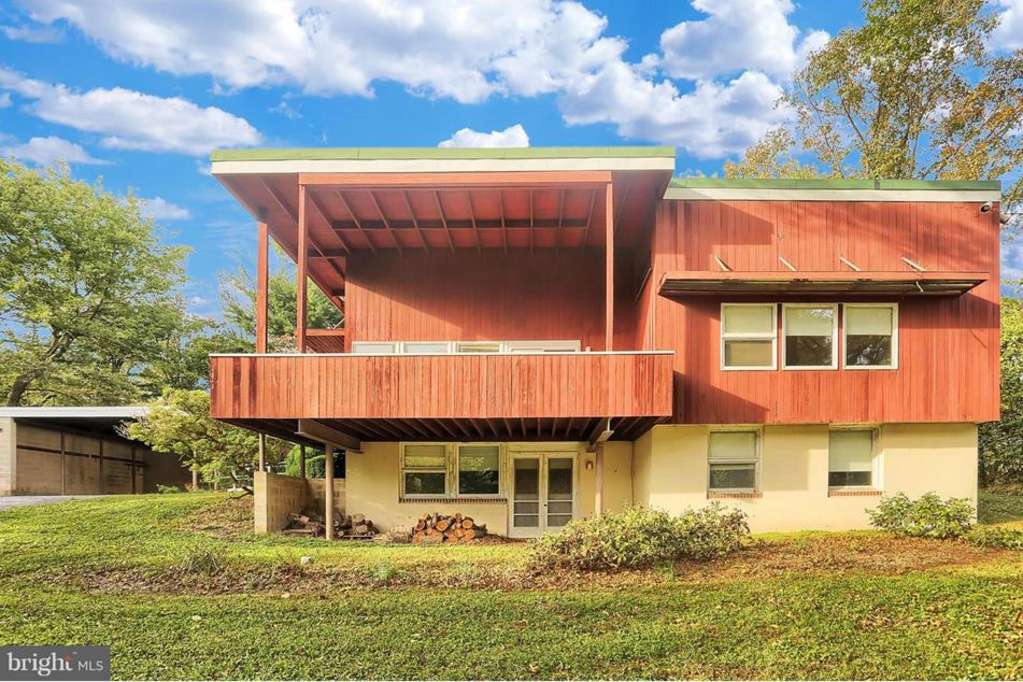 Some people were born to fit in. Others were born to stand out. The same goes for homes. For every 100 cookie-cutter McMansions, you might find one home that breaks the mold–which makes such architecturally significant homes priceless in our book.
However, you don't actually have to break the bank to purchase a house that stands out from the crowd. The following five homes are architecturally significant–whether they were designed by reputed architects or are just so radically different from the landscape that you can't help but stare–and they start at just $267,000:
$266,653
Three bedrooms, two bathrooms
1,600 square feet
This one gets points for originality. Designed to resemble a lighthouse, this 2007 home in Fishing Creek, Maryland, is just steps from the water and offers breathtaking views from wraparound decks on both stories. Inside, the wood-plank vaulted ceiling is the centerpiece of the second floor.
$339,000
Five bedrooms, three bathrooms
3,268 square feet
Baltimore-born architect Duyrea Cameron was the mind behind this mid-century modern home in Harrisburg, Pennsylvania, built in 1956. Fans of this style will appreciate the long lines, exposed block walls, and wood and concrete flooring. Plus, it's surrounded by woods on a 5.5-acre lot.
$643,000
Three bedrooms, two bathrooms
1,600 square feet
Located in the Lincoln Park neighborhood of Chicago, this home is on a high floor in a 1963 building by Ludwig Mies van der Rohe, known for his modernist style. The unit has been fully upgraded, featuring a luxe kitchen with quartz countertops and Wolf and Samsung appliances. We can't get over the sweeping views from the floor-to-ceiling windows.
$695,000
4 bedrooms, 2.5 bathrooms
2,459 square feet
When we mentioned reputed architects, we weren't messing around. This 1956 Frank Lloyd Wright-designed home is located in Cincinnati's walkable Gaslight Clifton neighborhood. It's chock full of original features: large expanses of glass, radiant-heated floors, built-ins, and a cantilevered balcony. The ubiquitous woodwork comprises Philippine and African mahogany as well as Douglas fir.
$770,000
3 bedrooms, 2 bathrooms
2,450 square feet
This Madison, Wisconsin, home was built in 1917 and is another F.L.W. masterpiece under $1 million. His signature woodwork, built-ins, and leaded-glass windows abound in this meticulously restored space.
Looking for something a bit more pricey? Here's what million-dollar homes look like in five major cities.