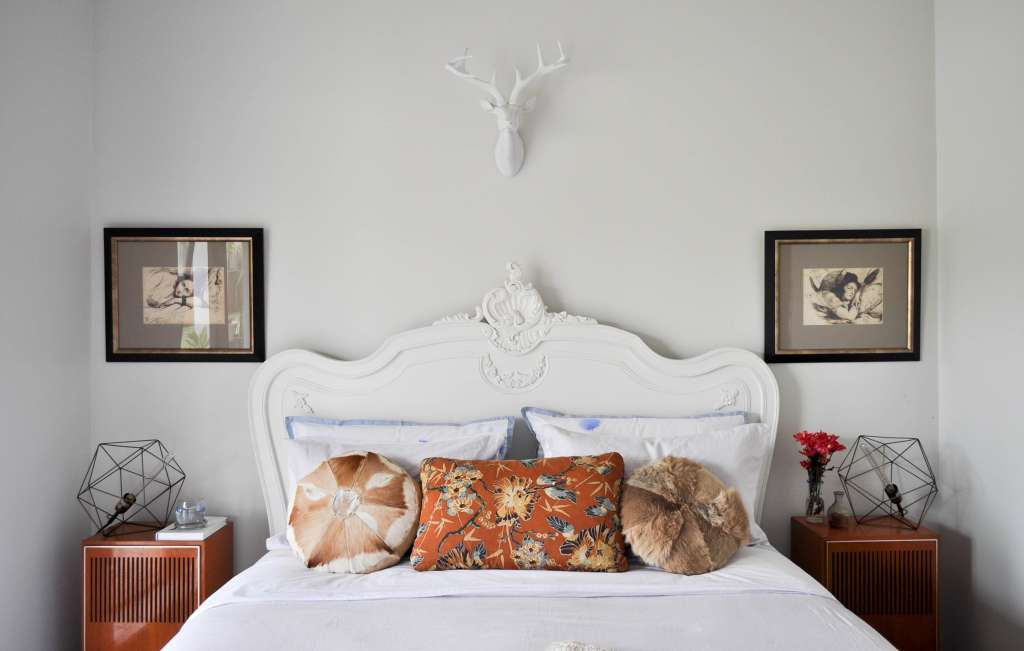 Design trends come and go, but some fads seem firmly rooted in the past. Sure, we see terrazzo, curvy furniture, and Granny chic make comebacks around the clock, but certain phenomenons are noticeably missing from the trend cycle.
Take waterbeds, for example.
Waterbeds were once all the rage in the 1970s, but we haven't seen much of them since then. After all, we highly doubt waterbeds can fit in a compact, easy to ship box like Casper or Leesa mattresses. But some recent buzz suggests a waterbed comeback isn't as far-fetched as you would think.
Charles Hall, a.k.a. the inventor of the waterbed, recently launched a new and improved waterbed company called AFloat. The concept is the same as the waterbeds of yore—your mattress is filled with H20, not springs or foam—but AFloat has some considerable upgrades. Thanks to the company's patent-pending insulation system, AFloat's mattresses use 40 percent less energy than typical waterbeds. Its denim-like mattress cover gives your body the support it needs. Plus, AFloat says its "impermeable membrane" keeps bugs and unwanted creatures from punching a hole and wiggling into your bed.
All this hype around AFloat has us wondering, are waterbeds actually making a comeback?
Well, it depends on who you ask.
For some, the long awaited return of waterbeds comes as good news.
"Some people will always love waterbeds because they succeed at two things: they are incredibly responsive to the body and they help regulate temperature," says Joe Megibow, CEO of mattress company Purple. "These two features greatly improve the quality of sleep one gets."
That being said, Megibow predicts most people won't be so quick to bring back the waterbed.
"It's not likely waterbeds will become mainstream again," he says. "There were many reasons why they fell out of favor over the last few decades that still exist. They can be incredibly heavy, they can cause water damage, they are difficult to fill and unfill."
He has a point. Many of today's boxed mattresses have temperature regulating properties and contour nicely to your body—all without H20.
"I think mattress material innovations make it possible for consumers to get the same deep, quality sleep they've come to love with waterbeds, without any of the downsides," he adds.
But if you are one of the people who have a soft spot for waterbeds, you've probably at least thought about getting one for yourself. While you should always keep weight standards and energy consumption in mind, a site aptly called Buy Water Bed has some pointers. Look for protective cover and reinforced corners, which keep your bed from getting punctured and, well, leaking. Extra lumbar support is also a big plus, as it will help promote a comfortable good night's sleep.
What do you think? Should waterbeds make a comeback? Sound off in the comments below!