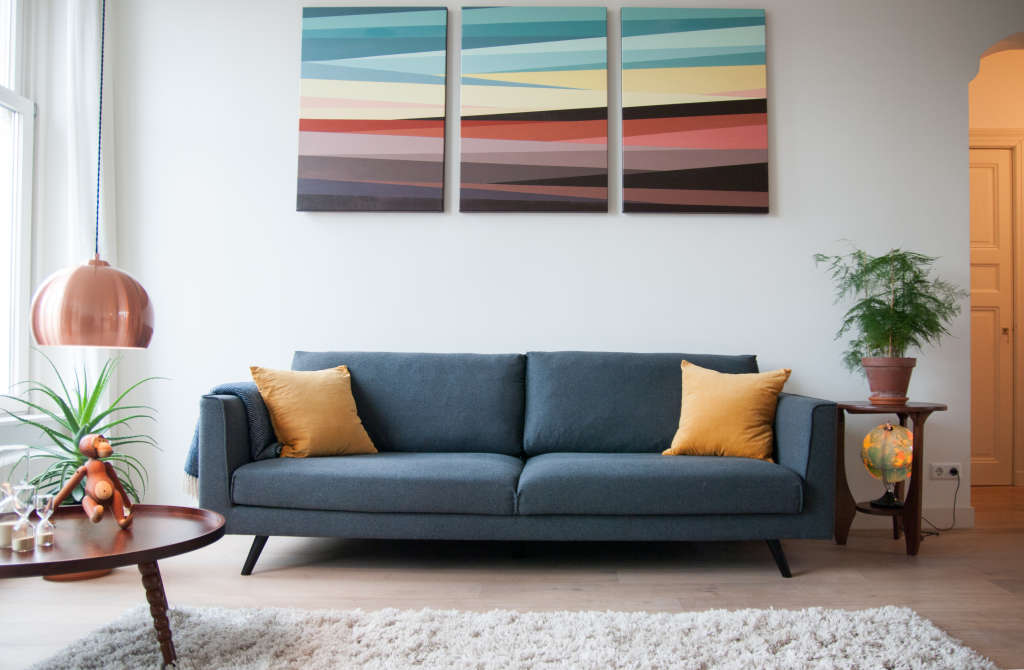 Sometimes all you need to declutter is a fresh perspective.
Once your things are yours, letting go of them can feel like a loss. A loss of money or preparedness or potential. And those are very real feelings. But whenever you can loosen your hold on your stuff, you're also gaining a lot of intangible benefits: More space—mentally and physically, as in the case of a too-tight pair of jeans that steal a part of both your dresser drawer and your self-esteem. More clarity to decide what to buy and keep in the future. More attention for the things you do own and use and care for and love.
I hope you can recognize that decluttering your things isn't a net loss. Every thing you can eliminate from your life and your home leaves a bit of magic in the air where it was placed.
Today's Cure assignment is a lesson in letting go of some things, and also appreciating the things we choose to keep.
Throughout the day's assignment, as you're putting your living room back together and getting your outboxed stuff out of the house, try to remember that homes aren't static. They're meant to evolve and support us—whatever current version of ourselves we are.
You can use the outbox all year long to help you snap the emotional bonds you have with your things. Put things into the outbox with abandon, then clear it out later with the clarity that those things weren't once missed while you had them in there.
Let me know how the living room reset and outbox tasks went for you! And if you feel like waxing poetic, feel free to share with the group how you're feeling about your relationship to your stuff.